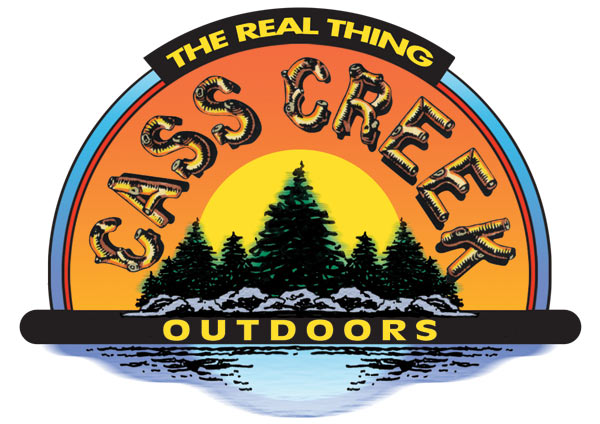 Features
High powered audio amplifier and speaker
Use as a handheld caller or a remote caller
Can play sounds downloaded from any electronic source OR record / play live sounds (real animals or mouth calls).
Microphone for direct recording of your calls or real animals
USB port for "drag and drop" transfer of sound files from any computer
SD card slot for optional memory expansion
Up to 16 hours of sounds
Heavy duty weather proof construction Intuitive one-hand operation
Favorites button, most recently played button (similar to iPod menu taxonomy)
Wireless remote range of 100 yards (150 yards in good conditions)
Red LED lights (remotely or hand operated) to light the target area or easily locate remote speaker at night
Separate lanyard connection points on both the remote and the speaker
Remote attaches to the Base unit for hand held operation and easy, secure transport
Large, backlit LCD for easy reading at night
The RPS from Cass Creek is the first, lightweight wireless game caller with a built-in microphone and flashlight. The high quality sounds produced by the RPS are what you would expect from Cass Creek.

The RPS comes with ten permanent calls in the memory and the ability to store over 256 calls or call sequences of extended length on the 3GB sound card. Built-in sounds include: Female coyote howl, Coyote food fight, beta-male coyote, house cat, cottontail distress, baby crows, fawn distress, hare, fox pups and jack rabbit.
The built in microphone allows you to record your own sounds either before or during your hunt. Record your own personal favorite vocalization while you are in the field and play it on the amped up RPS to gain greater volume. Record animals in the wild that respond to your calls and either play it back immediately or save it for future hunts.

The built in red LED flashlight can be remotely activated to light up your kill zone or to help locate the base unit during a night expedition. No fifty page manual is required to learn how to use all the features of the RPS. Very intuitive operation. Create playlists on your computer and upload to the caller or create playlists in the field. Select the number of times to repeat a sound, the silence between sounds, all using the remote control. The large LED screen with red backlight make it easy to use at night.
Built–in sounds include:
Female coyote howl
Coyote food fight
beta-male coyote
house cat
cottontail distress
baby crows
fawn distress
hare
fox pups
jack rabbit
Technical Information
Battery:
Caller: (3) D-cell (not included)
Remote: (2) AAA (not included)
Included Sounds: 10
Programmable Sounds: Up to 256
Range: 100-150 yards max (depending on conditions)