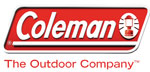 Features
Grill any meal with 20,000 BTUs of cooking intensity 321 sq. in. of grilling space, cook up to 18 burgers at a time
Instastart Ignition for push-button, matchless lighting
Standup design for low-profile storage in tight spaces
Easy-to-read thermometer to check temperature without lifting the lid
Porcelain-coated cast iron grill surface for high-temperature cooking
Swivel grease cup helps prevent spills when you're cooking, hauling or storing
Tall lid for added meal options
Scissor leg design to set up and take down grill in under a minute
Two convenient steel side tables withstand the heat
Two solid rugged wheels power this portable barbeque grill through any terrain Dual Even-Temp Burners radiate independently-controlled heat equally
Two heat cores direct heat for more efficient stovetop cooking
Propane barbecue grill fits 16.9-oz. cylinder or 20-lbs. tank with attachments (sold separately)
Bring some intense heat and sleek style when you bring a Coleman NXT 300 Grill with underglow effects to your next party—a picnic, tailgate, BBQ or in your own backyard. Grill any meal with powerful heat, 20,000 BTUs of cooking intensity. With a tall lid and 321 sq. in. of cooking space—enough room for up to 18 burgers—you'll easily grill, cook or fry up meals for the entire family. Whether it's breakfast, lunch or dinner, the mix-and-match cooktops allow you to switch easily between stove, grill or griddle on either side (griddle and stovetop sold separately). Bringing the heat to your propane barbeque grill is as easy as pushing a button. Electric Instastart Ignition technology makes matchless lighting quick and easy. You'll know when the grill reaches the perfect temperature with an easy-to-read top thermometer that allows you to check without lifting the lid. Go ahead and turn up the heat. Porcelain-coated cast iron grills and two stainless steel side tables are designed for incredible performance in high-temperature cooking while dual Even-Temp Burners radiate independently-controlled heat equally across the grill or griddle. Added dual heat cores also direct heat for more efficient stovetop cooking. When the fun is done, the portable barbeque grill's scissor leg design folds down quickly and easily, and the rugged wheels power through any terrain. The grill is specially-designed to stand up on its end for low-profile storage in tight spaces, and the swivel design in the no-spill grease cup helps prevent messes when you're cooking, hauling or storing it.
Note: Fuel bottle not included.
Technical Information
Dimensions: 36"L x 20"W x 39"H
Weight: 55 lbs
Cooking Surface: 321 sq. in.
Auto Ignition: Yes
Fuel Type: 16.4 oz Propane
Fuel Bottle Type: One time use canister
Fuel Bottle Included: No