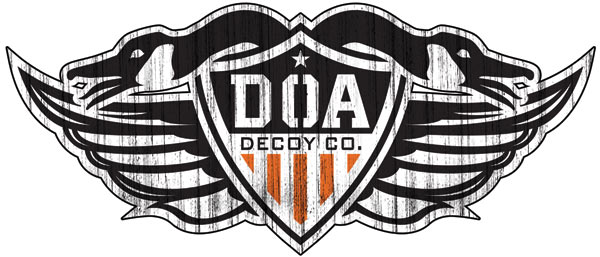 Features
Equipped with DOA's revolutionary "HEX" base and motion system
Incredible detail, super-realistic paint jobs and unrivaled paint retention
One-piece construction
Movement in the slightest wind
The Rogue Series from DOA Decoy Company is the pinnacle of modern goose decoys. DOA hired two of the best wildfowl carvers in the world to create the most anatomically correct, realistic decoys ever brought to market. The DOA exclusive 8-step paint process layers colors and highlights the incredible detail of the molds to bring each decoy to life. DOA's vulcanized Plastic is a blend of HDPE and rubber, creating a full body goose decoy which can withstand an amazing amount of abuse, and its porous properties give the decoys unrivaled paint retention. Each decoy is also equipped with DOA's revolutionary "HEX" base and motion system. THE HEX base is an oversized hexagon with a stabilizing cross member to keep the decoys upright even in high wind situations. The molded motion cone is recessed into the decoys giving them smooth life-like movement even in the lightest of winds. When you combine all the features and benefits of the Rogue Series, all other decoys become obsolete.
Technical Information
Species: Canada Goose
Head Position: Feeder
Size: 24"x22"x17"
Weight: 27 lbs