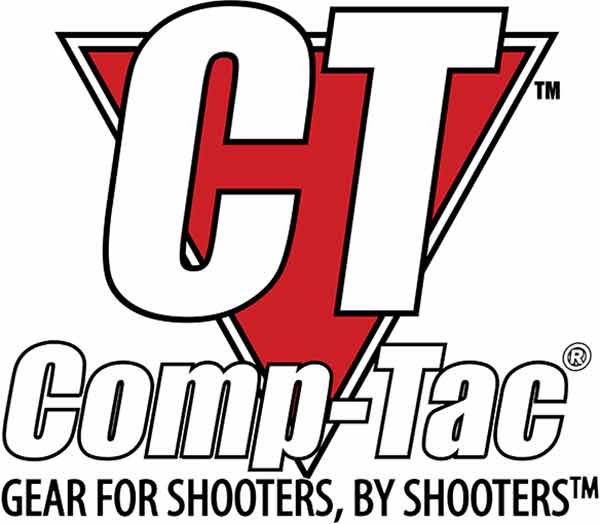 The Comp-Tac Flatline Conversion holster offers a carry option for many different scenarios. The convertible design allows the user to carry inside the waistband or outside the waistband, depending on the situation and personal preference. The Flatline also offers ride height adjustability, allowing the user to carry the firearm higher or lower on the belt, and cant adjustability, so the user can choose the angle of the firearm. The retention adjustment screw allows the tension to be set looser when wearing inside the waistband and tighter when carried on the belt, ensuring the gun stays securely in place in either situation. The Kydex construction offers a smooth, fast draw and holds its shape for easy reholstering.
The Flatline belt clips are the most innovative clips on the market. Made of durable flexible plastic, these clips hold firmly and securely. The plastic material is flexible enough to withstand any bending and twisting without breaking and will be gentle on your belt, clothing and car seats. To meet your carry needs, shape and situation requirements The Flatline is shipped with 6 clips: Two Flatline Clips, Two Offset-Flatline Clips and Two Standard Clips in the users choice of 1 ½ or 1 ¾ . Flatline clips slide on the belt for an outside the waistband set up and are cut with a curve to allow the belt to curve around the body comfortably without causing damage to the belt with sharp bends or sticking out to cause a larger holster print. For outside the waistband wear, the offset flatline clips are designed to allow increased flexibility in the fit of the holster allowing the user to "tilt" the holster to fit their unique body type. Great for female users who would like to tilt the gun out away from the waist or who would like to adjust the angle of the gun to the body. These clips can be used by themselves or in combination with the Flatline clip in 8 different configurations to get the best fit for each user. The standard clips are for those customers who want to carry The Flatline set up as an inside the waistband holster it is shipped with two of the Comp-Tac Standard Clips for easy-on-easy-off set up.
Technical Information:
Material: Kydex
Maximum Belt Width: 1.75"
Finish: Plain
Firearm Retention: Friction
Muzzle Open or Closed: Closed