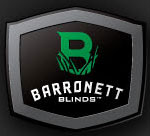 Features
Panoramic windows create unrivaled sight lines
The shape of the Pentagon creates 70% more room and sets up just as easy
Noise-free, zipperless windows
Durable framework with thicker, stiffer poles and strong hubs
Replaceable, shoot-through, mesh camo windows for broadhead use and three ports for gun hunting
Peek windows on the back two walls of the blind
This blind has a huge interior. The 5-sided shape of the Pentagon allows for a comfortable group hunt with a footprint of 41.5 square feet, which is 70% greater than a comparable 4-sided blind. The shape of the Pentagon also creates unrivaled viewing from the blind with panoramic windows. The Pentagon is equipped with a durable framework with thicker, stiffer poles and strong hubs. The windows dip low for easy sight lines while seated and the middle windows have shoot-through holes to provide multiple shooting options.

Technical Information
Height: 70"
Hub-to-Corner: 96""
Footprint: 41.5 sq. ft.
Water Resistant: Roof and Walls
Weight: 20 lb
Capacity: 4-person