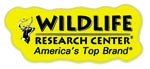 Features:
Drips daytime only, to get bucks to come during daytime hours
Can operate up to 2 – 3 weeks on 4 FL OZ of scent depending on temperature swings
Gradually intensifies scent output to get bucks even more riled up
Normally shuts down during rain & bad weather, so it saves your valuable scent
No batteries required
Hot-Scrape is a full spectrum scrape formula with subtle tones of fresh scraped earth and Territorial Musk. It is Super Charged with Scent Reflex technology for stronger, more consistent responses. It will really heat-up natural or mock scrapes!
Combo Includes:
(1) Magnum Scrape-Dripper
(1) 4 FL OZ bottle of Hot-Scrape scent