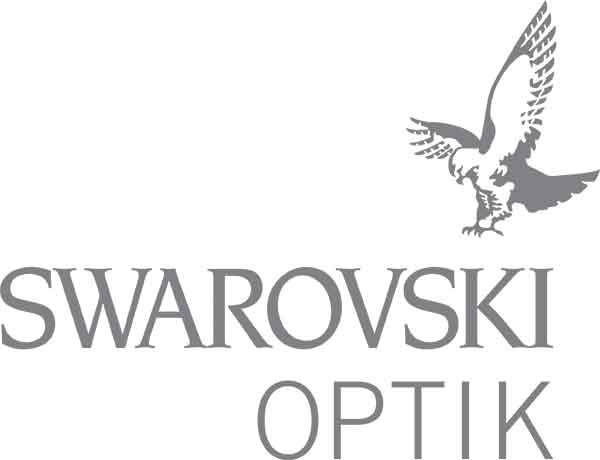 Features
Field Flattener Lenses used produce an image that is level to the image periphery. Distortion is also virtually eliminated reproducing true shapes so even the finest structures and the tiniest details are reproduced with maximum contrast and pinpoint clarity all the way to the edges. These features mean your eyes will not have to refocus on objects as much allowing for many hours of tireless viewing.
HD Lenses minimizes color fringing to a minimum. This enables maximum color fidelity and results in significantly improved resolution and contrast. This means that the image you see is even closer to reality and richer in contrast.
The longer eye relief of 20 mm give greater viewing comfort, especially to eyeglass wearers - 100% Field of View. Eyecups adjust to 4 height levels. Up to 66% more eye relief than on previous EL 32 mm models
The EL 8x32 SWAROVISION has the widest Field of View SWAROVSKI OPTIK has ever produced in a roof prism binocular
Light Transmission of 90%
Magnesium Housing
Included are Field bag, eyepiece cover, objective lens cover, lift carrying strap
No matter whether you're exploring nature in your local surroundings or in distant lands, the lightweight, compact EL 32 binoculars are the perfect partner for anyone wanting exceptional technology in smaller binoculars as well. They combine crystal-clear optics with a large field of view and the ultimate in ergonomic design.
EL binoculars combine state-of-the-art optics with SWAROVISION technology, offering the benefits of comfortable use, elegant design, an ergonomic wrap-around grip, and ultimate functionality. EL binoculars will accompany you throughout your whole life and will impress you from the very start. SWAROVISION technology stands for a unique, optical total package: razor-sharp display up to the image periphery for capturing important details at lightning speed; high-contrast, color-neutral observation, enabling you to make out crucial details even better; 100% field of view – even for spectacle wearers; optimized coatings for the best transmission values and impressive viewing experiences, even in poor light conditions; SWAROCLEAN to make cleaning the lenses easy. This non-stick coating on the lenses makes it easier to clean away dirt such as water marks, insect repellents, or tree resin.
Midway is able to offer you this product at a great value because it has been lightly used or tested. It may have minor blemishes from previous use, but still holds the same quality and warranty that is Swarovski.