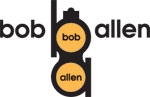 The
Boyt Tactical TACAMS Rectangular Shotgun Gun Case with Ammunition Management System
is compatible with tactical shotguns up to a 20" barrel length. The
Boyt Tactical TACAMS Rectangular Shotgun Gun Case with Ammunition Management System
case is designed to accommodate a wide variety of accessories including optics, pistol grips and fore-end assemblies with built-in lights. An outside accessory pouch has multi-compatible webbing for extra ammo pouches and accessories. There are five ammo management pouches and tabs for buckshot, slug, less-than-lethal, breaching rounds and gas included with each case. Extra ammo management pouches can be purchase separately. This case comes with a manufacturers lifetime warranty.
Technical Information:
Boyt Tactical TACAMS Rectangular Shotgun Gun Case with Ammunition Management System
Case Length:
N/A
Case Width:
N/A
Case Height:
N/A
Internal Length:
41"
Internal Width:
15"
Internal Height:
2-½"
Weight (Empty):
N/A
Padded:
Yes
Padding Thickness:
N/A
Complies with State and Federal Regulations:
N/A
Secures to Surface:
No
Lockable:
No
TSA/FAA Approved:
No