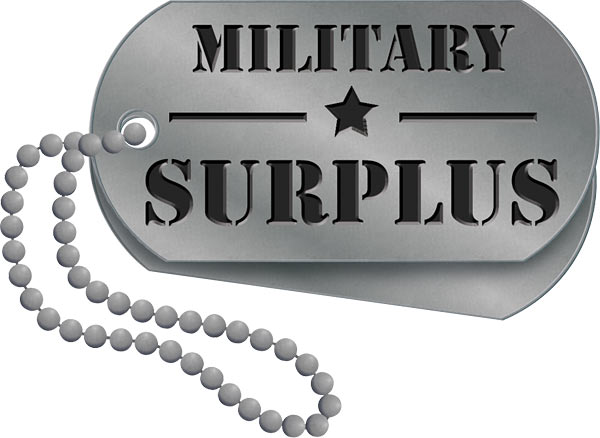 Features
Durable leather and nylon upper
Cushioned removable insert
DuraShocks shock absorbing comfort technology
Steel toe - ASTM F2413-11 rated
Oil resisting Vibram Extreme rubber lug outsole
Built to withstand the rigors of military life, the Military Surplus Safety boots are extremely durable without sacrificing comfort. DuraShocks shock absorbing technology features built-in compression pads in the heel and forefoot that diffuse the impact of every step and reduce shock to the knees and ankles. The Vibram outsole is recognized worldwide as a leader in high performance due to its comfort, traction and durability. The steel toe meets or exceeds ASTM F2413 standards and provides the protection needed for working around heavy objects and equipment. The full grain leather upper is water resistant and will allow proper movement when working or walking all day. If you are looking for a high quality military surplus boot with the added protection of a steel toe, look no farther.
Technical Information
Material: Leather and Nylon, Steel toe
Height: 9"
Weight: 3.85 lbs
Note: Boots may have size handwritten on them regardless of grade.
Grade 1: Excellent to New/Unissued - These Military Surplus boots are US Government issued product. Products may be outside of original manufacturer's packaging but will show little to no signs of wear. May have markings on the inside of boot (names/initials) but no external markings.
Grade 2: Good to Very Good - The boots will be fairly clean but might show some marks from normal usage. May have internal or external markings on the boot (names generally) and on the sole. The sole may show a little wear but they retain 100% of their original functionality. Boot laces will be present but may cut short.
Grade 3: Serviceable to Fair - Boots will have visible thread wear in the heel. The outsole may have slight thread separation. Toe boxes may be scuffed and outsoles may need a good cleaning but these boots still have good life in them. The interior heal may be ripped from repeated usage. The sole on boots may be unglued.