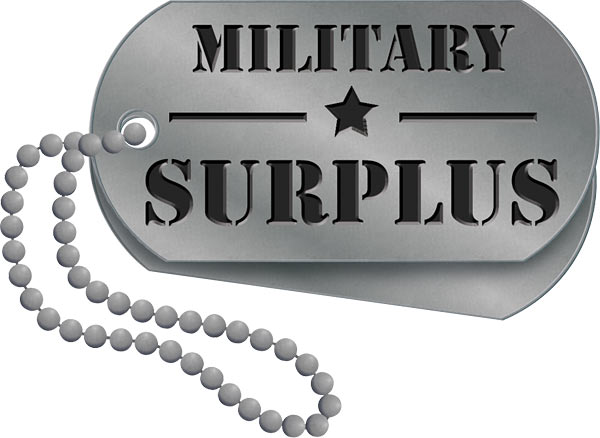 Features
Cowhide leather upper with leather collar
Rubber lugs and v-shaped sole design
Aerospacer lining for moisture control
Contoured polyurethane insole
Kevlar with attenuator mine boggler outsole
Surlyn toe cap
The Military Surplus Blast Resistant Boots were designed for all day wear in areas where land mines could be present. The full grain cowhide leather upper and contoured polyurethane insole provide flexibility and comfort. An aerospacer lining helps to move moister away from the footbed to keep the foot from sliding in the boot. The uniquely designed mine boggler outsole has large rubber cleats to elevate the boot, and a wedged shape to direct the force of the blast to the sides. The wedge shaped attenuator portion of the sole is constructed from kevlar, and a stainless steel/aluminum honeycomb for maximum protection. These boots were designed to be functional in most terrain and weigh only as much as the standard issued combat boot.
Technical Information
Material: Leather upper; Kevlar, Stainless Steel and Aluminum outsole
Height: 9"
Note:
Grade 1: Excellent to New/Unissued - These Military Surplus boots are US Government issued product. Products may be outside of original manufacturer's packaging but will show little to no signs of wear. May have markings on the inside of boot (names/initials) but no external markings.
Grade 2: Good to Very Good - The boots will be fairly clean but might show some marks from normal usage. May have internal or external markings on the boot (names generally) and on the sole. The sole may show a little wear but they retain 100% of their original functionality. Boot laces will be present but may cut short.
Grade 3: Serviceable to Fair - Boots will have visible thread wear in the heel. The outsole may have slight thread separation. Toe boxes may be scuffed and outsoles may need a good cleaning but these boots still have good life in them. The interior heal may be ripped from repeated usage. The sole on boots may be unglued.