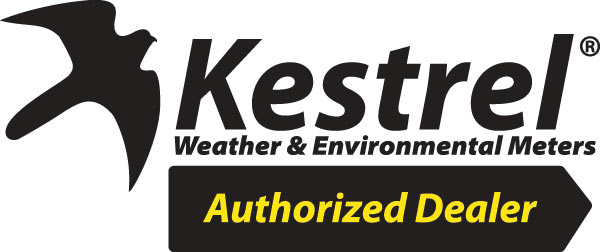 The Kestrel 4500NV Weather Meter with Horus Ballistics and Bluetooth combines Kestrel's flagship mete with Horus ATrag Ballistics software to bring you the first lightweight, hand-held tool to give you both comprehensive environmental data plus integrated aiming solutions. Kestrel Pocket Weather Meters and Horus Vision partnered to provide a powerful shooting tool that combines the critical environmental data and targeting software solutions required for precision shooting.
The Kestrel 4500 NV with Horus ATrag Ballistics allows you to load, customize, and store multiple guns, rounds and targets. Target parameters include distance, angle, longitude, speed, direction and wind. Kestrel's highly accurate measuring and averaging of wind together with built-in digital compass for target bearing and wind direction assists in defining the target winds. The Kestrel can measure in TMOA (true minute of angle), SMOA (shooter minute of angle), and MILs (milliradians). The unit displays ballistic tables with data of the shot extending out to various distances (see Range Card on page 17 and 18 in the manual). This Horus meter can provide ballistics solutions out to 4000 yards (or about 3700 meters).
The Kestrel 4500NV with Bluetooth technology now allows you to communicate with your Kestrel from up to 30 feet away, and maximizes the battery life of your weather meter. The Bluetooth Meter includes custom communication software designed to quickly and easily configure your data transmission frequency, download logged data, graph data, and transfer data to other applications. The Kestrel Bluetooth models include all the software necessary to set up your device to communicate wirelessly.
Technical Information:
Dimensions: 5.0 x 1.8 x 1.1 in. / 12.7 x 4.5 x 2.8 cm
Weight: 3.6 Ounces / 102 Grams
Features
Heading (true & magnetic)
Wind direction
Crosswind
Headwind/tailwind
Altitude
Pressure trend
Barometric pressure
Wet bulb temperature
Relative humidity in %
Heat stress index
Dewpoint
Density altitude
Wind chill
Air, water, and snow temperature °F or °C
Current, average, and maximum air velocity
Waterproof and floats
Time and date
Easy- to-read backlit display
Data Logger (automatic and manual)
Customizable data storage - 2900 data points
Minimum, Maximum and Average values
Multi-Function 3-line display
Humidity sensor can be recalibrated in the field with our Relative Humidity Calibration Kit.
Exterior temperature, humidity, and pressure sensors for fast and accurate readings
Customize screens to display user-selected measurements
Graph and recall trends
User-replaceable impeller
Flip-top impeller cover allows use of other functions while protecting the impeller
Data charting
Upload to a computer (with optional interface)
Five languages (English, French, Spanish, German, and Italian)
Includes:
Soft carry pouch
Neck lanyard
Batteries - 2 AAA