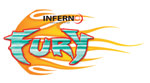 Features
Ambidextrous auto safety
Large boot style foot stirrup
Eye protection included
Padded shoulder sling
Weaver style scope mount
Noise reduction dampener system
Blazing 345+ fps speeds
4x32 multi-reticle illuminated scope
Anti-dry fire mechanism
225 lb. draw weight

You wanted a recurve crossbow with blistering speeds? Well here it is. The Inferno Wildfire II package from Arrow Precision is everything you could want in a recurve crossbow. This lightweight recurve checks in at only 7.3 pounds and feels good in the hands with the Soft Touch Microprint™ camo finish.

With a 225 pound draw weight, this package rockets a 20" bolt downrange at speeds of 345 feet per second (fps). The 4x32 multi-reticle illuminated scope will help you see your trophy all the way down to the last minute of daylight. All you need left to do if pick up your favorite pack of broadheads and take the Wildfire to the woods!


Technical Information
Speed: 345+ fps
Kinetic Energy: N/A
Draw Weight: 225 lbs.
Power Stroke: 16.5"
Overall Length: 39.5" (without foot stirrup)
Axle to Axle Width: 36.2" (cocked)
Weight: 7.3 lbs.
Arrow Length: 20"
Sight: 4x32 Multi Reticle Illuminated Scope
Sight Battery: CR2032 (included)


Package Contents
4x32 Multi reticle illuminated scope
Quick detach quiver
Four carbon bolts with 100 grain field points
Padded sling
Eye protection