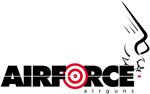 25, .22, .20 or .177 Caliber Lothar Walther Barrel
Lightweight
Recoiless
Pressure Relief Device
Adjustable Power
Spin-Loc Tank
Multiple Mounting Rails
Available in Blue, Red or Original Black Finishes
Typical Groups: 1 inch or less at 50 yards
Air Tank Volume: 490cc
Safety: Automatic on cocking
The Talon SS has become a very popular part of the product line thanks to the innovative muzzle cap that strips away air turbulence and reduces discharge sound levels. Adjust the power down for quiet backyard target practice or up for small game hunting or pest control.
Technical Information:
Caliber: 177 Cal, 20 Cal, 22 Cal, or 25 Cal
Weight: 5.25 lbs
Overall Length: 32.75"
Barrel Length: 12"
Ammunition: Pellet
Magazine Capacity: Single Shot
Trigger Pull: Not listed by manufacturer
Trigger Type: Two Stage adjustable
Safety: Automatic
Max Muzzle Velocity: .177: 1000 fps, .20: 800 fps, .22: 800 fps, .25: 665 fps
Action: Single-shot
Power Source: PCP
Max Pressure: 3000 psi / 200 bar (Only use compressed air or dry nitrogen)
Barrel: Rifled
Stock: Ambidextrous
Front Sight: Not included
Rear Sight: Not included