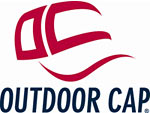 Features:

Faux fur ear and front flaps

Fleece lined

Nylon chin strap

Mesh grommets under ear flaps

What can you say about a Trapper hat, that everyone doesn't already know? Let's start off with the obvious remarks about how warm this fur hat is and its striking good looks. This Trapper Hat from Outdoor Cap is fleece-lined on the crown and features fold-down ear and front flaps that are constructed with faux fur for ultimate comfort and heat retention. The ear flaps feature a mesh grommet, to allow you to hear wildlife movement. It also has buttons, allowing you clasp the ear flaps to the crown of the hat. A nylon chin strap and plastic clip allow you to connect the flaps below your chin as well, for superior protection. This bomber hat is perfect for late season hunting or as a casual piece around town. One size fits most.