MTM Deluxe Flip-Top Ammo Box with Handle 264 Winchester Magnum to 458 Winchester Magnum 50-Round Plastic
Product Family #:

1564488121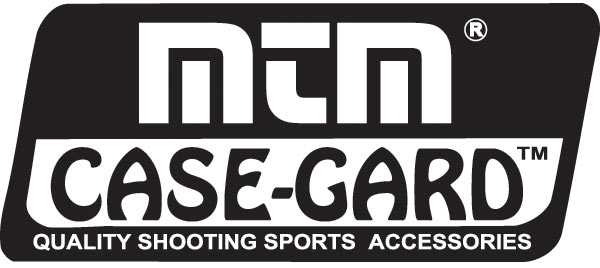 MTM
Deluxe Flip-Top Ammo Boxes are the full of features that is not found on any other box manufactured today. They were specifically designed to store ammunition in the bullet down position but will also store bullets with the tip up. Flip-Top Deluxe boxes feature a fold down carrying handle and are specially designed so belted magnum rounds can be carried rim up or down.
Technical Information
Material:
Plastic
Notes:
Fits the following calibers
bullet side up or down
219 Zipper
22 Savage High Power
25-284 Winchester
257 Weatherby Magnum
264 Winchester Magnum
270 Weatherby Magnum
284 Winchester
30 T/C
300 Dakota
300 H&H Magnum
300 Weatherby Magnum
300 Winchester Magnum
303 British
303 Savage
30-30 Winchester
308 Marlin Express
308 Norma Magnum
32 Winchester Special
32-40 Winchester
338 Ruger Compact Magnum
338 Win Magnum
340 Weatherby Magnum
356 Winchester
358 Norma Magnum
375 H&H Magnum
375 Ruger

375 Winchester
376 Steyr
38-72 Winchester
400 Nitro Express
400-350 Thin Rim Purdey
400-375 Belted Nitro Express
40-65 Sharps Straight
416 Remington Magnum
416 Taylor
444 Marlin
458 Winchester Magnum
6.17 Spitfire
6.5 Remington Magnum
6.5x57mm Rimmed
6.5mm-06 A-Square
6.53 Scramjet
6.71 Phantom
7x61mm Sharpe & Hart
7.5mm Schmidt Rubin Swiss
7.5x55mm Swiss
7mm Remington Magnum
7mm Rigby
7mm Weatherby Magnum
8mm Remington Magnum
9.5x57mm
10.75x65mm Rimmed
10.75x68mm Mauser
Fits the following calibers
bullet side down
25 WSSM
270 WSM
300 Ruger Compact Magnum
300 Remington SAUM
300 WSM
32-40 Winchester
325 WSM
333 Jeffery
338 Lapua Magnum
338 Remington Ultra Magnum
338 WSM
348 Winchester
375 Dakota
375 Remington Ultra Magnum
375 Weatherby Magnum

404 Jeffery
404 Nitro
416 Rigby
458 Lott
470 Capstick
475 Linebaugh Max
7mm Remington SAUM
7mm Remington Ultra Magnum
7mm STW
7mm WSM
8x56mm Rimmed Hungarian
8x64mm Brenneke
8x65mm Rimmed
9.3x62mm
9.3x82mm Rimmed
Was this information helpful?
Yes
No
Thank you! Your valuable feedback helps improve our product information and offering.
Customer Reviews
NOTE:
Prices, specifications and availability are subject to change without notice. We reserve the right to correct typographic, photographic and/or descriptive errors.