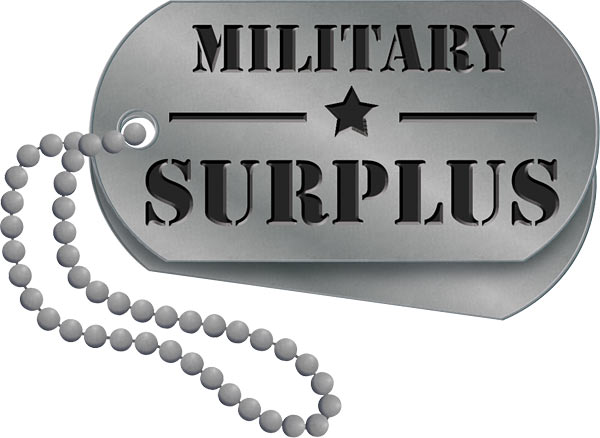 Features
For temperature ranges from 30° to -10°
Adjustable cinch-cord hood
Dual zipper closure on side
The Military Surplus MSS Intermediate Sleeping Bag is the perfect sleeping bag for scouting, camping, or just being prepared. This lightweight, durable, mummy style sleeping bag is ideal for cold to freezing weather. The Intermediate Sleeping Bag is a part of the Military Modular Sleep System and is designed to fit in the Patrol bag (Sold Separately #693384). The Patrol Bag snaps to fit the Intermediate Cold Weather bag making a system that will keep you warm when the temperature drops below -10. The Intermediate Bag alone is lightweight and excellent for use during cold weather.

The durable rip-stop nylon shell and continuous filament polyester insulation is constructed to withstand the rigors of combat. The mummy design helps keep you warm and the generous "boot box" at the bottom is designed to allow the user to keep his or her boots on, either for added warmth or in case a quick exit is needed. Durable YKK zippers are used on either end of the bag allowing wearers to customize the amount of ventilation. Zippers are dual sided and can be easily accessed from the inside. The Military Surplus MSS Sleeping Bags are a fantastic addition to anyone's outdoor kit!
Technical Information:
Weight: 4.0 lbs
Material: Ripstop nylon
Interior Dimensions:
Note:
Grade 1: Excellent to New/Unissued - All MSS Patrol sleeping bags are US Governement Issue and show no signs of wear. Products may be outside original manufacturer's packaging.
Grade 2: Good to Very Good - Products have been previously issued but still maintain 100% of original functionality. Light wear may be visible or long term storage dust may be present.
Grade 3: Fair To Serviceable - Products may show signs of heavy use but are still in serviceable condition. Fabric may be faded or light staining may be present. Some bags will show little wear but are rated as a grade 3 due to a snag or small tear. All imperfections will be less than 2"x 2" in size.