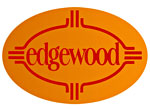 The Edgewood Bench Snake is a long (approx. 40''), tubular sandbags used to keep bench paraphernalia from rolling onto the ground. Also keeps bench towels from blowing away while containing ejected brass. They come to you filled and ready to use. 100% Made in the USA, these bags are beautifully crafted in Edgewood, NM.
Technical Information:
Edgewood Bench Snake
Length:
40"
Diameter:
1-1/4"