Daniel Defense Lite Rail Free Float Tube Handguard Quad Rail AR-15 Aluminum Black
Product Family #:

2684241363
Product Information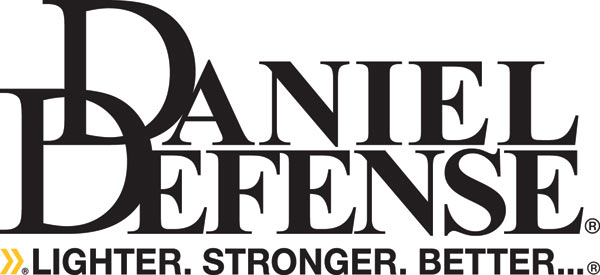 The Daniel Defense Lite Rail is a 1-piece, Free Float Handguard featuring an uninterrupted upper rail platform, 6061-T6 Aircraft Grade Aluminum construction and a Type III Hard Coat Anodized Finish. The Lite Rail incorporates precision CNC-machined M1913 Picatinny Rail surfaces along its entire length for the addition of lights, lasers, vertical grips and/or other tactical accessories. The skeletonized design of the quad rail handguard removes all unnecessary weight and bulk, keeping the rifle trim and lively for better handling qualities. While light weight was certainly a design goal, Strength and Rigidity are the Lite Rail's true defining characteristics, ensuring military-grade durability and performance under the most demanding of circumstances.

Installation requires the removal of the factory barrel nut, replacing it with Daniel Defense's proprietary "Bolt-Up System" featuring a hardened steel barrel nut and simplified alignment of the upper-to-handguard top rail interface. This requires the use of the included Daniel Defense Barrel Nut Wrench. Six Grade-8 Mil-Spec Fasteners are then used to secure the handguard tube to the upper receiver via a pair of matching aluminum Bolt-Up Plates. The "Bolt-Up System" is an extremely strong and proven design, tested thoroughly by USSOCOM who selected it and the Daniel Defense RIS II Handguard for the SOPMOD II Program.

Technical Information:

Lite Rail 7.0 Carbine
Length: 7.25"
Width: 2.06"
Weight: 10 oz
Inside Diameter: 1.22"
Gas System Compatibility: Carbine
Lite Rail 9.5 FSP Extended Carbine
Length: 10"
Width 2.06"
Weight: 11.6 oz
Inside Diameter: 1.22"
Gas System Compatibility: Carbine
Specifically designed for use with a standard A2 Front Sight Base
Lite Rail 12.0 FSP Carbine
Length: 12.5"
Width: 2.06"
Weight: 14.1 oz
Inside Diameter: 1.22"
Gas System Compatibility: Carbine
Specifically designed for use with a standard A2 Front Sight Base
Lite Rail 9.0 Mid Length
Length: 9"
Width: 2.06"
Weight: 11.6 oz
Inside Diameter: 1.22"
Gas System Compatibility: Carbine w/Low Pro Gas Block, Mid Length
Lite Rail 10.0 Extended Mid Length
Length: 10"
Width: 2.06"
Weight: 12.5 oz
Inside Diameter: 1.22"
Gas System Compatibility: Carbine & Mid w/Low Pro Gas Block
Lite Rail 12.0 FSPM Mid Length
Length: 12.65"
Width: 2.06"
Weight: 13.5 oz
Inside Diameter: 1.22"
Gas System Compatibility: Mid Length
Specifically designed for use with a standard A2 Front Sight Base
Lite Rail 12.0 Rifle
Length: 12.65"
Width: 2.06"
Weight: 15.3 oz
Inside Diameter: 1.22"
Gas System Compatibility: Carbine & Mid w/Low Pro Gas Block, Rifle Length
Lite Rail 14.0 Extended Rifle
Length: 14"
Width: 2.06"
Weight: 17.4 oz
Inside Diameter: 1.22"
Gas System Compatibility: Carbine, Mid & Rifle w/Low Pro Gas Block


Installation Instructions:

Ensure the firearm is unloaded and pointed in a safe direction. Remove the upper receiver from the lower. If there is a flash suppressor and/or front sight base, these need to be removed next. Remove the old handguard. Using a standard barrel nut wrench, remove the existing barrel nut. Place the Lite Rail barrel nut collar plate over the threaded receiver portion from which the factory barrel nut was removed. Thread on the new Daniel Defense Lite Rail barrel nut. Tighten the barrel nut down securely, making sure that the gas tube is aligned and inserted into the upper receiver. Next slide on and properly align the Lite Rail handguard with the upper receiver rail, and then bolt it to the barrel nut collar plate with the six included Allen head fastener screws.

Customer Reviews
NOTE: Prices, specifications and availability are subject to change without notice.
We reserve the right to correct typographic, photographic and/or descriptive errors.