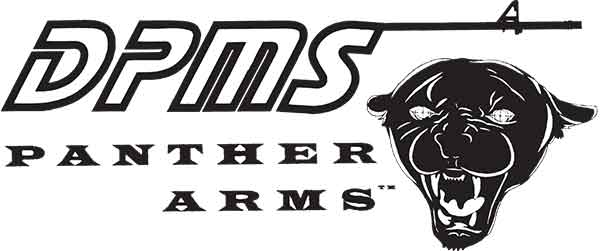 This DPMS AR-15 A3 Upper Receiver Assembly is a complete, dedicated rimfire conversion upper in 22 Long Rifle that is ready to install on any standard small pin lower receiver. It features a proprietary rimfire bolt assembly, true 22 LR chamber and correct 1 in 16" rifling twist, all of which ensure an accurate, reliable upper that is perfect for inexpensive practice, small game hunting, or introducing young or new shooters to the AR-15 platform. For useful, realistic sub-caliber training purposes, this upper offers the familiar operating controls and handling characteristics of a full power AR-15, but without the associated high priced ammunition.
The Forged 7075-T6 A3 Upper comes equipped with a Flat-Top Picatinny Rail for mounting optics, 16" Chrome Moly Bull Barrel, Carbine length Free Float Aluminum Handguard, functional ejection port door and charging handle. A sling swivel and one 10-Round Black Dog Magazine are included. This upper is compatible with Black Dog Machine and CMMG rimfire magazines, and is 22 Long Rifle specific, meaning the upper cannot accept bolts, carriers or barrels in any other caliber. Different handguards designed for centerfire AR-15's are compatible.
Technical Information
Upper Receiver: Modified A3 Flat-Top (22 LR Specific)
Barrel Length: 16"
Barrel Contour: Bull
Barrel Material: 4140 Chrome Moly Steel
Muzzle Thread Pattern: None, Target Crown
Chrome Lined: No
Barrel Finish: Parkerized
Twist Rate: 1 in 16"
Chamber: 22 Long Rifle
M4 Feed Ramps: No
Muzzle Device: N/A
Gas System Length: None, Blowback
Gas Block Diameter: 0.936"
Handguard: Carbine Length Aluminum Tube, Free Float
Sights: None
Bolt Carrier Assembly Included: Yes
Bolt Carrier Type: 22 LR Compatible Carrier
Extras: 10-Rnd Black Dog Magazine
Compatible with Black Dog Machine and CMMG Rimfire Magazines
NOTE:
All DPMS upper receivers are factory test fired for functionality before shipment.