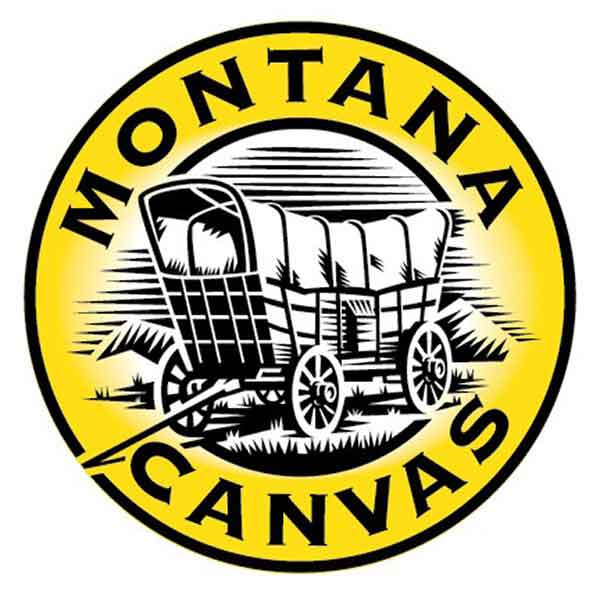 Each Wall Tent features 5' walls, 7' 6" zippered doors with weather flap, six layers of double stitched canvas endwall seams and double layered, double stitched eaves. Multiple fabric options include; Canvas for durability and protection during extreme conditions, Relite which is a polyester blend that is lighter weight than canvas, offers better resistance against tears and is easy to clean and Montana Blend, a combination of a 10 oz canvas roof with relite walls. All fabrics are mildew resistant, fire retardant and repel water. The roof and gable ends feature additional reinforcement to accommodate a full-length ridge pole (not included). Wall bases feature a webbing reinforced bottom with grommets instead of stake loops, which allow stakes to be set inside or outside the tent for additional stability. The 12" sod cloth around the bottom helps create a weathertight seal. Includes instructional video, rope, rope slips and storage bag. Tents are shown with optional fly. Frame sold separately.

Cook shacks, porches, floors and flies enhance the camping experience and allow the user to customize their tent to make an extended stay in camp both comfortable and memorable.

Technical Information

Notes:

Does not include a frame. Frame may be purchased separately or made from conduit or other suitable materials.

Perfect for adding space as a mudroom, dining room, etc to your wall tent