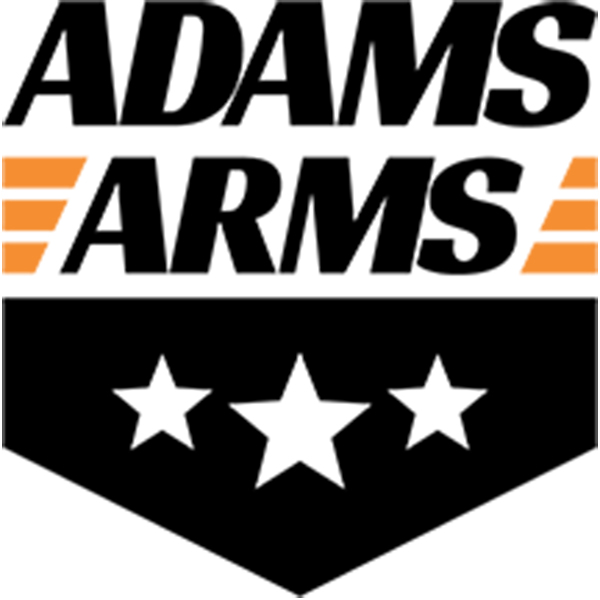 This Adams Arms Tactical Elite PDW Gas Piston Upper Assembly is chambered in 5.56x45mm NATO and comes ready to fire right out of the box after installation onto any standard AR-15 pistol or registered SBR lower receiver. It features a melonite finished, 7.5" medium contour barrel with a 1 in 7" twist, making it capable of stabilizing medium- to heavy-weight projectiles of up to about 77 grains. Despite its short pistol length gas system, the piston chamber inside the PDW's gas block is the same size and has the same volume as Adams Arms' other gas system lengths. This means that unlike most AR-15 based systems that become notoriously unreliable once the barrel is reduced to less than 10" in length, the super short Adams Arms 7.5" PDW upper has the proper gas dwell time and bolt carrier velocity to allow it to function reliably and consistently in all conditions. Additional features include a free floating, 7" Samson STAR-4-EX Quad Rail Handguard that extends to surround the picatinny rail piston gas block on its bottom and both sides for additional rail space, M4 feed ramps, an A2 flash hider, bolt carrier group and charging handle assembly.
The upper's barrel has been finished inside and out with Adams Arms' proprietary QPQ Melonite treatment that bonds with the metal on a molecular level. Also referred to as salt bath nitriding, this treatment produces an extremely hard, slick surface on steel that resists carbon adhesion and increases corrosion resistance, extending a barrel's service life by reducing the friction produced inside the bore upon firing for a net decrease in bore surface wear over time. Nitriding converts the barrel steel's surface without any build-up, retaining all of the benefits of traditional chrome lining without suffering the accuracy degradation commonly encountered due to uneven application of chrome inside the barrel's bore. The end result is a barrel that's capable of producing accuracy on par with a match stainless steel tube, while also exhibiting the longevity and resilience of a chrome lined, mil-spec barrel.
All Adams Arms uppers feature a short stroke gas piston operating system, which prevents hot gas and debris from being directed back into the action upon firing. The result is a rifle that runs cooler, cleaner and more reliably than those utilizing a standard direct gas impingement system of operation. To ensure that damage doesn't occur to the buffer tube from carrier tilt, the bolt carrier is equipped with enlarged "skis" to help guide it into the receiver extension. The bolt carrier's solid steel, 1-piece construction incorporates an integral piston strike face to guarantee integrity over time, while the bolt assembly is spring loaded for proper lock-up and to help reduce bolt bounce and cam pin wear. All piston components are finished in QPQ Melonite for corrosion resistance and easy cleaning/maintenance.
Technical Information
Upper Receiver: A3 Flat-Top, Forged
Barrel Length: 7.5"
Barrel Contour: Medium
Barrel Material: 4150 Chrome Moly Vanadium Steel
Muzzle Thread Pattern: 1/2"-28
Chrome Lined: No
Barrel Finish: QPQ Melonite / Black Nitride
Twist Rate: 1 in 7"
Chamber: 5.56x45mm NATO
M4 Feed Ramps: Yes
Muzzle Device: A2 Flash Hider
Gas System Length: Pistol, Short Stroke Piston Operated
Gas Block Diameter: 0.750"
Handguard: Samson 7" Extended STAR-4-EX Quad Rail, Free Float
Sights: None
Bolt Carrier Assembly Included: Yes
Bolt Carrier Type: 1-Piece w/Integral Piston Strike Face
Extras: Single Rail Piston Gas Block
Weight: 3.82 lbs
Please Note: An "AR-15 Pistol" upper assembly has a barrel less than 16" in length. Pistol uppers are only for use on AR-15 pistol lowers and legal Short-Barreled Rifles. Other configurations may violate Federal law.
Please Note: Installation of AR-15 upper assemblies with certain features including, but not limited to: flash hiders, bayonet lugs, and threaded muzzles may violate state and/or local laws.