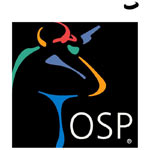 How has just going out and shooting been working for you? Shooting more and thinking the same way will not make you better. Getting better and learning is about change and knowing what to change can be a big advantage. Knowing whether your problem is mechanical or mental is the first step because one can masquerade as the other and you will never know. Once you know the answer to this question then you need to know how to fix the problem. Well that is what this book is about. No improvement happens without change and for every change there is a price. The value is in the commitment.
Technical Information:
Sporting Clays Consistency: You Gotta Be Out of Your Mind!
Dimensions:
N/A
Pages:
N/A
Cover:
N/A
Publisher:
N/A
Published:
N/A