BOG® Trail Cameras

BOG® Trail Cameras made a splash in the trail camera industry with their Blood Moon Trail Camera and the Clandestine trail cameras. Both the Blood Moon and Clandestine feature the patent-pending BOG® Dominion™ removable menu system, which features a 3" full-color viewing screen with an extremely easy to use, icon-based operating system.
Additional features for these cameras include lightning-fast .2 second trigger speed, 5 capture modes, and up to 1-year battery life. Night pictures will have excellent clarity because of the 120' flash range. Every image taken is stamped with a large variety of image tag information designed to help you track your game species to the precise moment, location, and climatic condition. At BOG® we've made sure your need to go undetected is met with best-in-class imagery, allowing you to Capture the Unknown.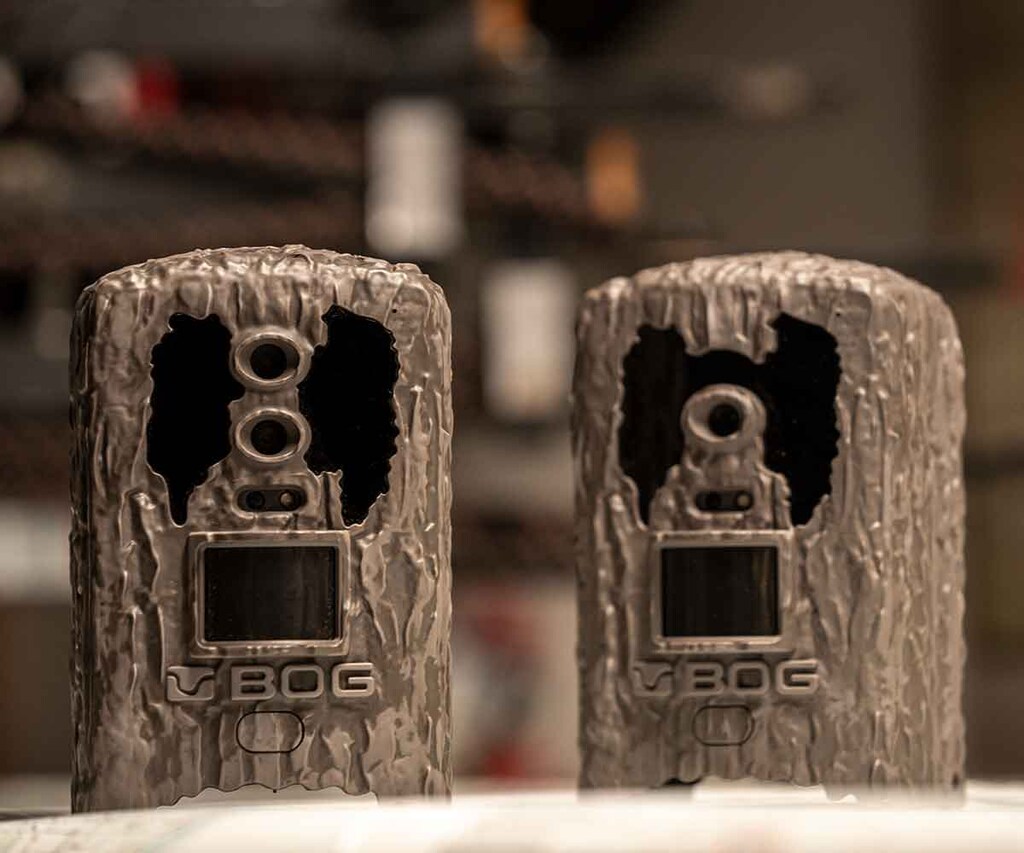 Designed to solve common game scouting pain-points and provide best-in-class imagery, the BOG® Blood Moon™ infrared game camera "bursts" onto the scene in 2020. This 22 MP dual-sensor game camera has been tabbed by Petersen's Bowhunting as having "Astronomical Imagery". The Blood Moon™ was designed from the ground up to put in the blood, sweat, and tears necessary to Capture the Unknown and help you become a more effective hunter.
Learn More
Choosing an invisible game camera shouldn't mean you have to sacrifice image quality or deal with common game scouting issues. The 18 MP Clandestine™ trail camera is the introverted little brother to the renowned BOG® Blood Moon™ trail camera.
Learn More

One who can't stop talking about last year's conquests, or failures; one who tracks cold fronts closer than most meteorologists; one who spends the equivalent of a full-time job in the field preparing for that moment. The ones who eat, sleep, and breathe this lifestyle.
They are the

obsessed

hunter... the BOG® hunter.