Now let's check firing pin protrusion and build a bolt carrier assembly for the AR-15. Pretty simple if you've got the right tools.
Measuring firing pin protrusion is straightforward with the AR. Start by inserting the firing pin in the bolt.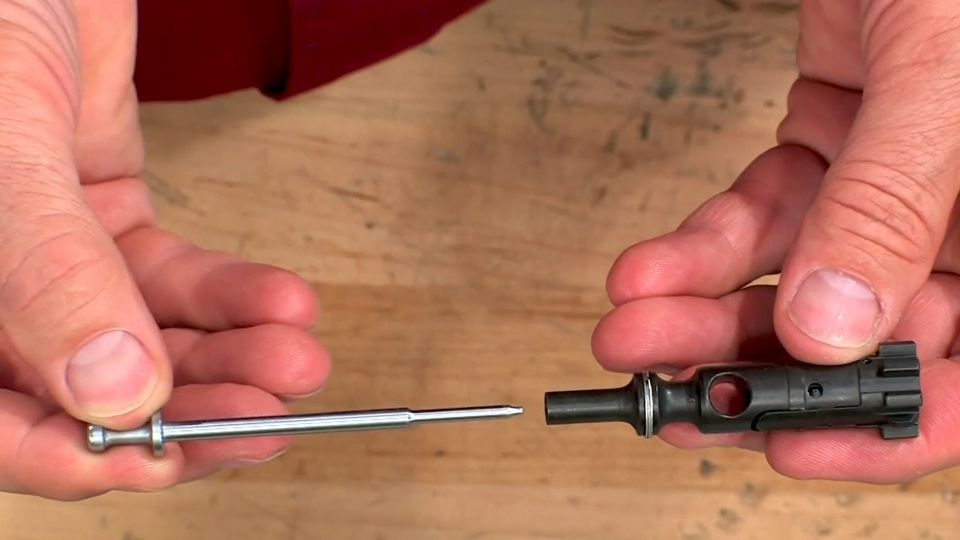 Now zero the firing pin protrusion gauge by loosening the set screw and pressing the gauge against the flat surface then retighten the set screw.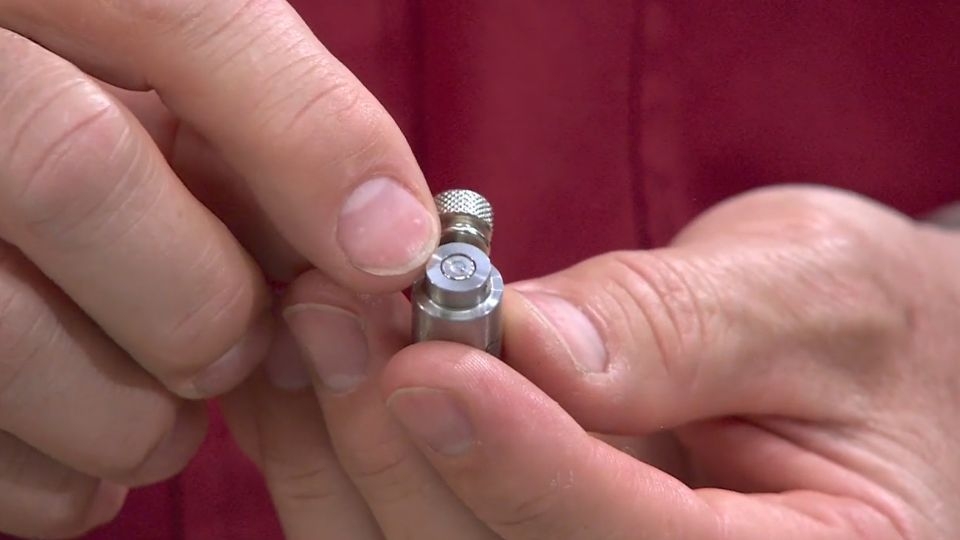 Measuring the gauge with a caliper should give us a reading of nine hundred thousandths.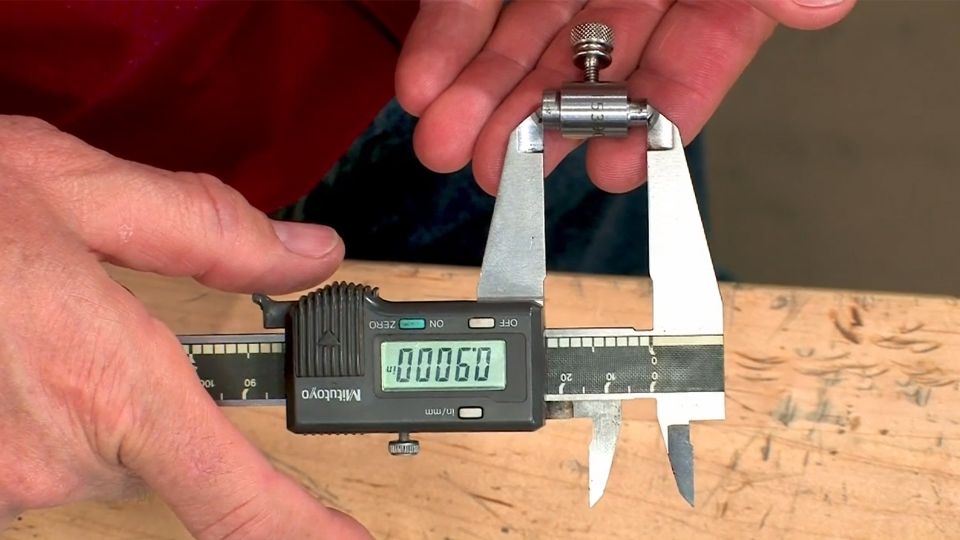 With the firing pin fully seated in the bolt, loosen the set screw and press the gauge against the bolt face.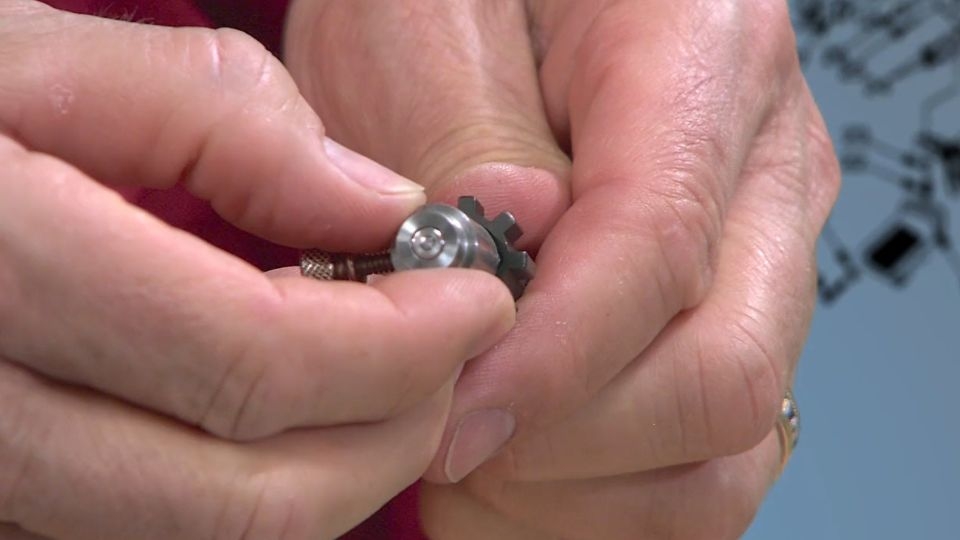 Now tighten the screw and measure again. Subtracting our first measurement from our new reading gives us 30 thousandths of firing pin protrusion. Well within the acceptable range of 28 to 36.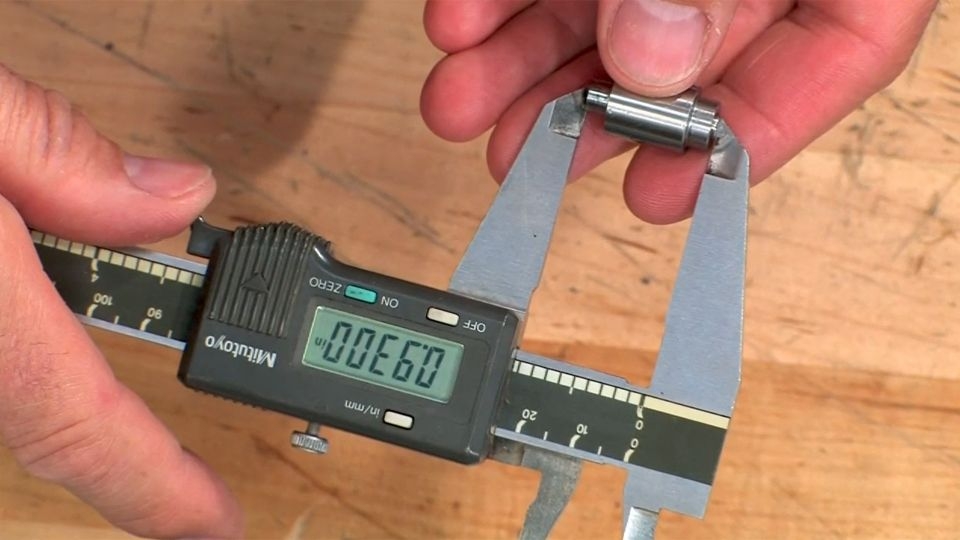 Now insert the bolt into the carrier with the extractor to the right side.
Align the cam pin holding the bolt with the cam pin slot in the bolt carrier. Install the cam pin into carrier with the head length wise along the carrier.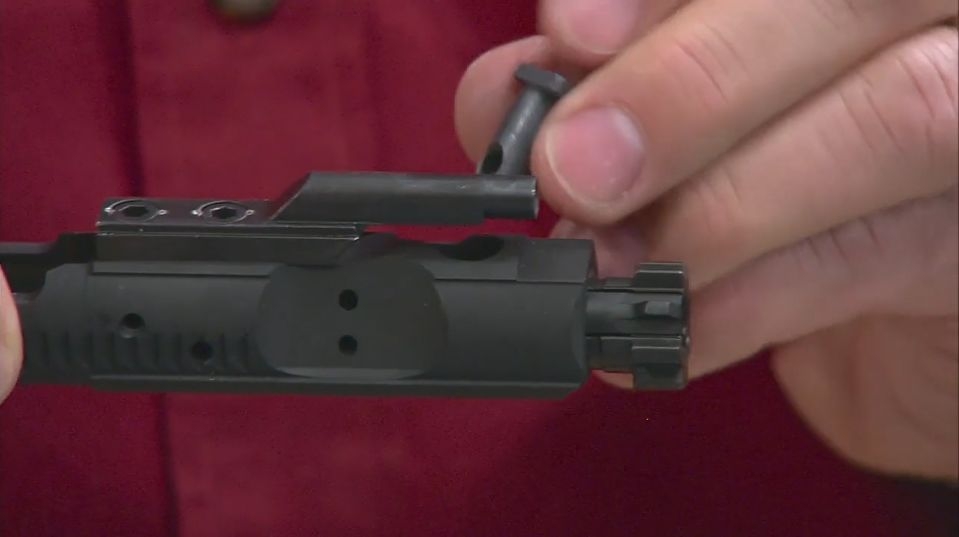 With the cam pin fully seated, rotate the head 90 degrees. The cam pin should move freely in the cam pin slot.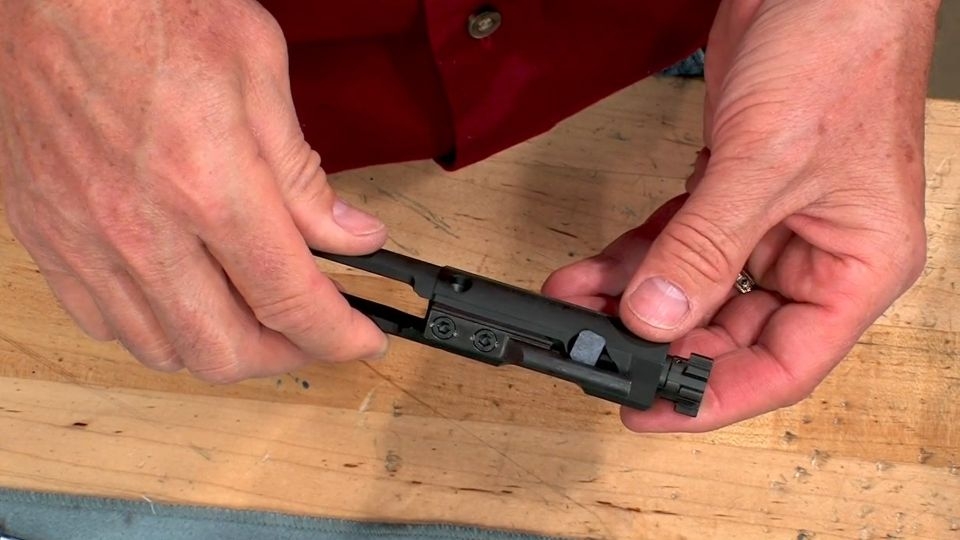 Insert the firing pin into the rear of the bolt and push it as far forward as possible.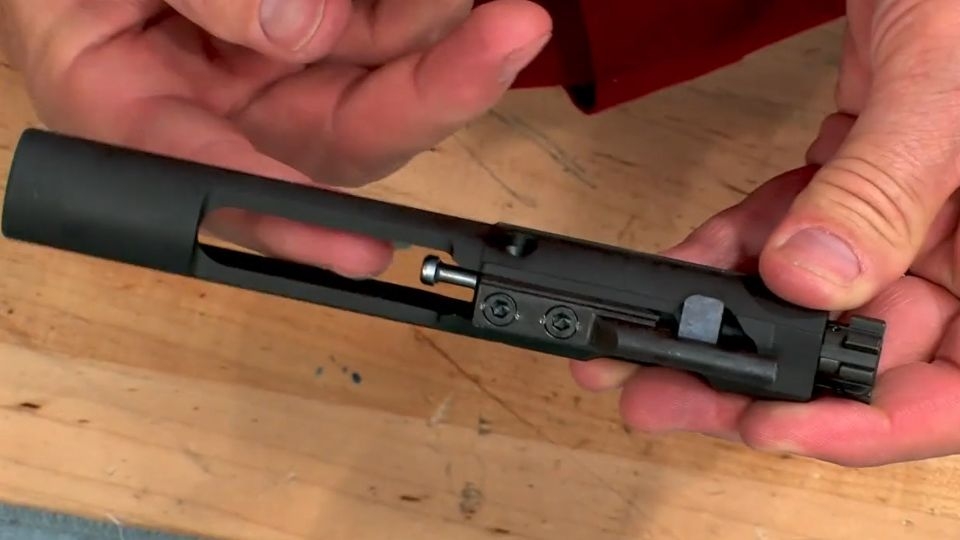 Insert the firing pin retainer into the hole on the left side of the carrier and make sure the retainer is fully seated in the recess.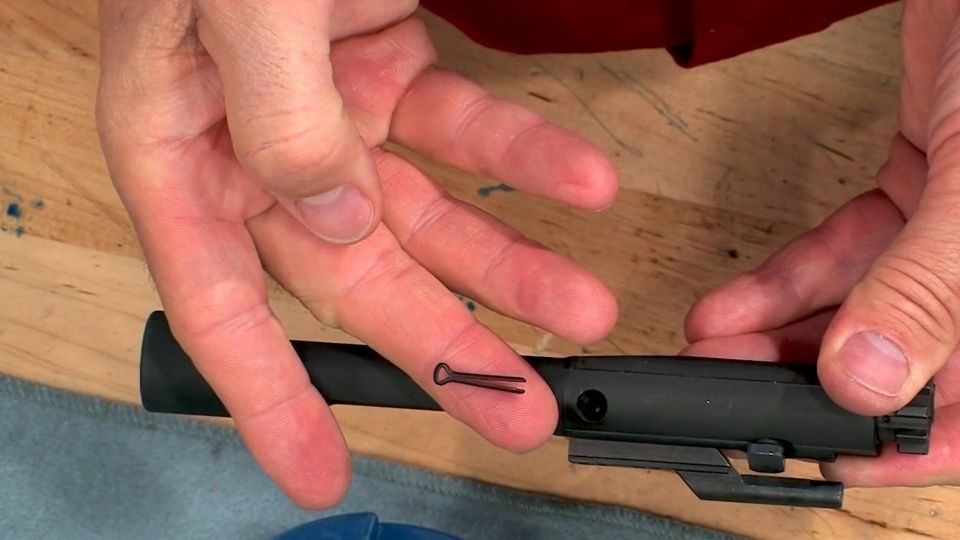 Pull on the rear of the firing pin to make sure it's secure.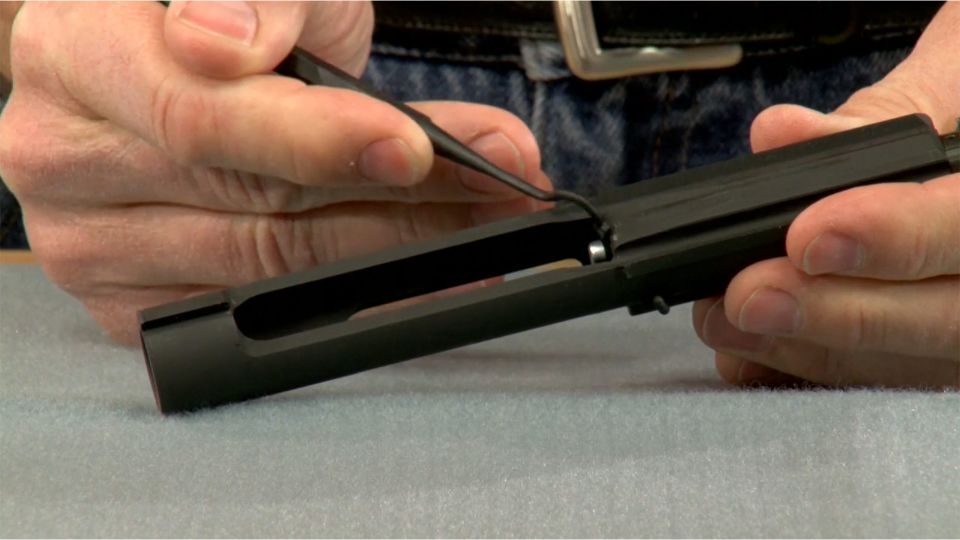 Engage the tabs on the charging handle with the cuts in the carrier raceway. Slide the charging handle in slightly.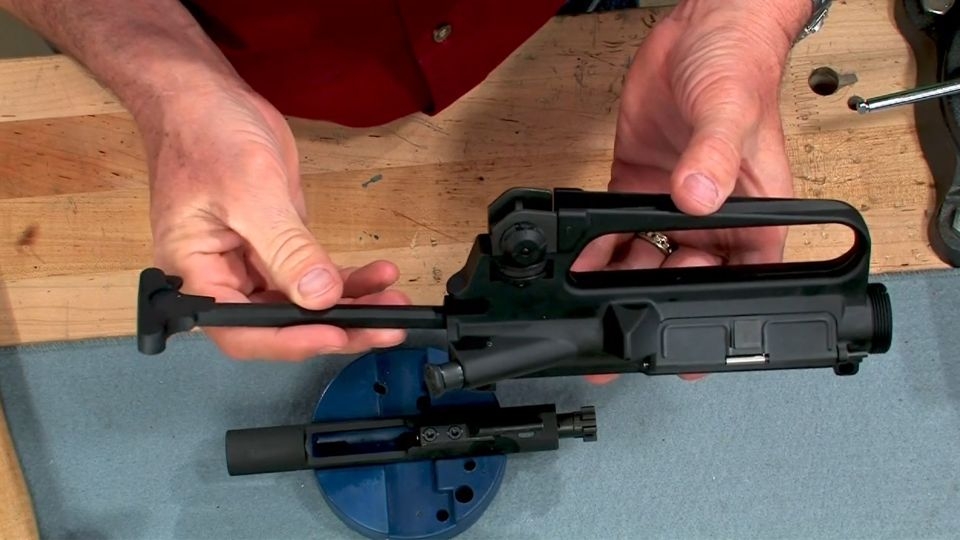 Now install the carrier, pushing it all the way forward.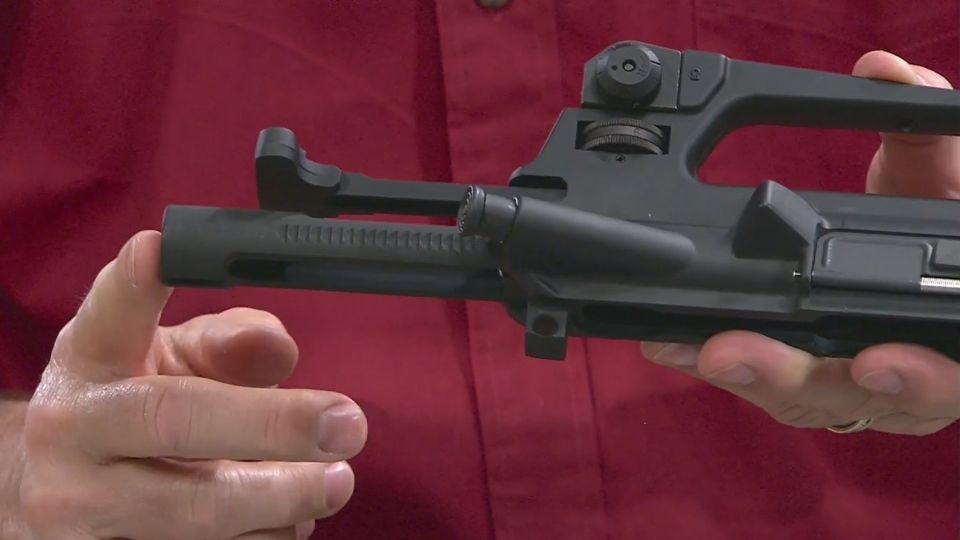 --Larry Potterfield