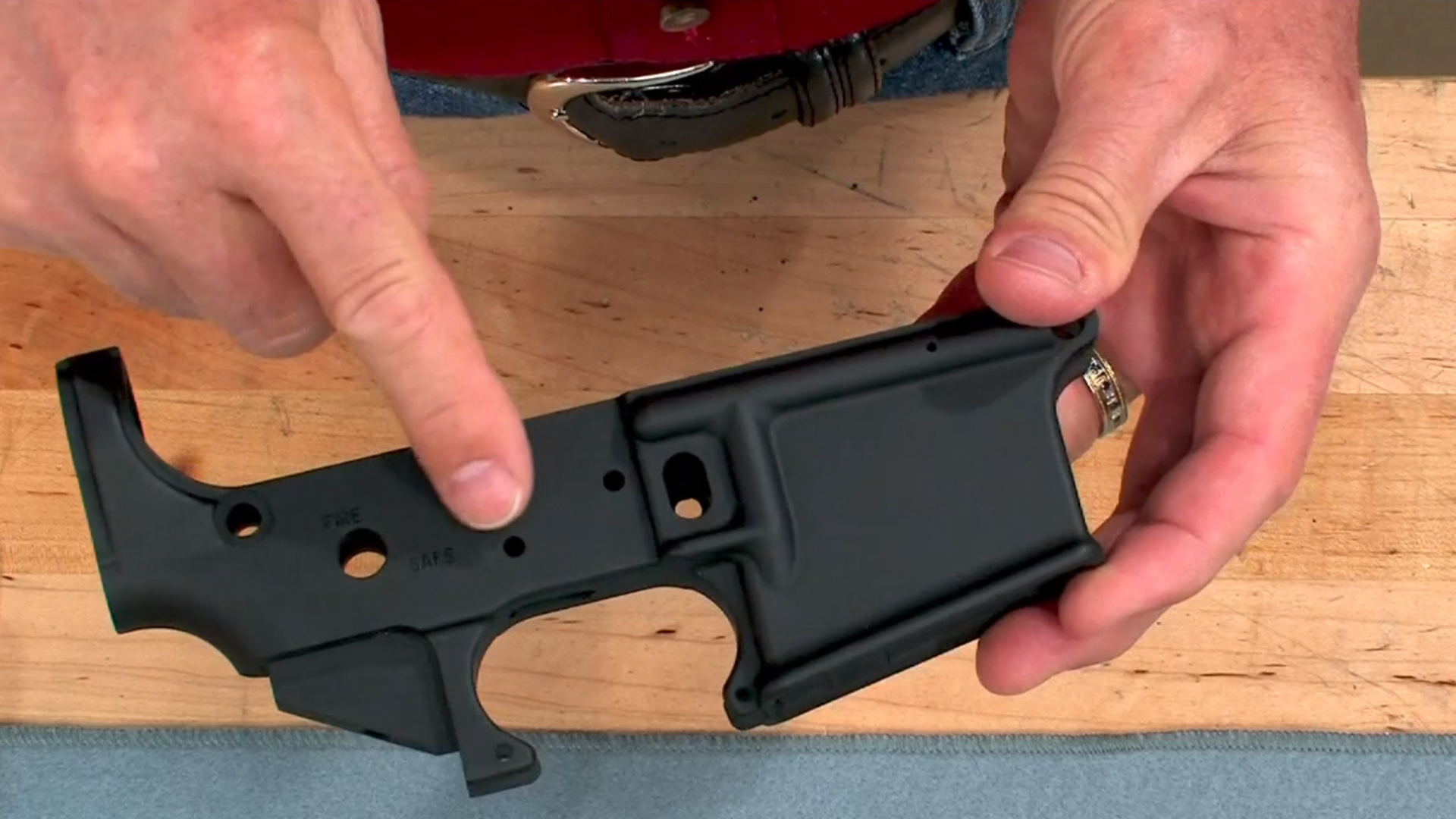 Before you assemble your AR-15 lower receiver, some prep work is essential to help ensure it goes smoothly. Also, a drop of oil on each pin will make assembly easier. Start with a careful inspection. If there are any problems or defects, you want to find them before you begin any work. Detent and pin holes will occasionally have burs, machining chips, or finish build-up inside them, which should be removed.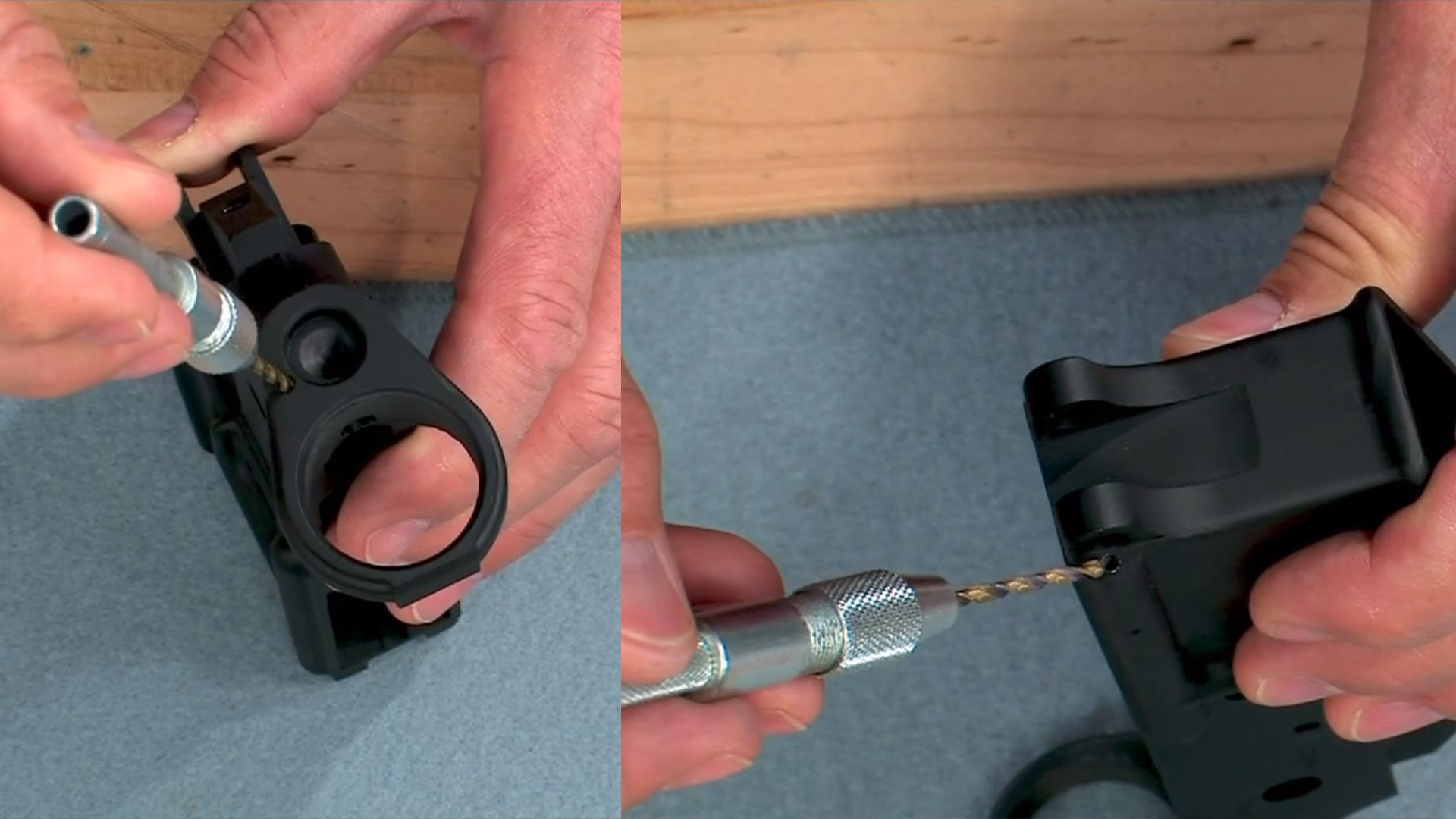 Ream out the pivot and takedown detent holes
I like to use a #40 drill in a pin vise to ream out the pivot and takedown detent holes, a #22 drill for the safety detent hole, and a #23 drill for the hammer and trigger pin holes. Just a turn or two with your fingers will do the job. Be sure to look for and clean out any chips or finish before you move on.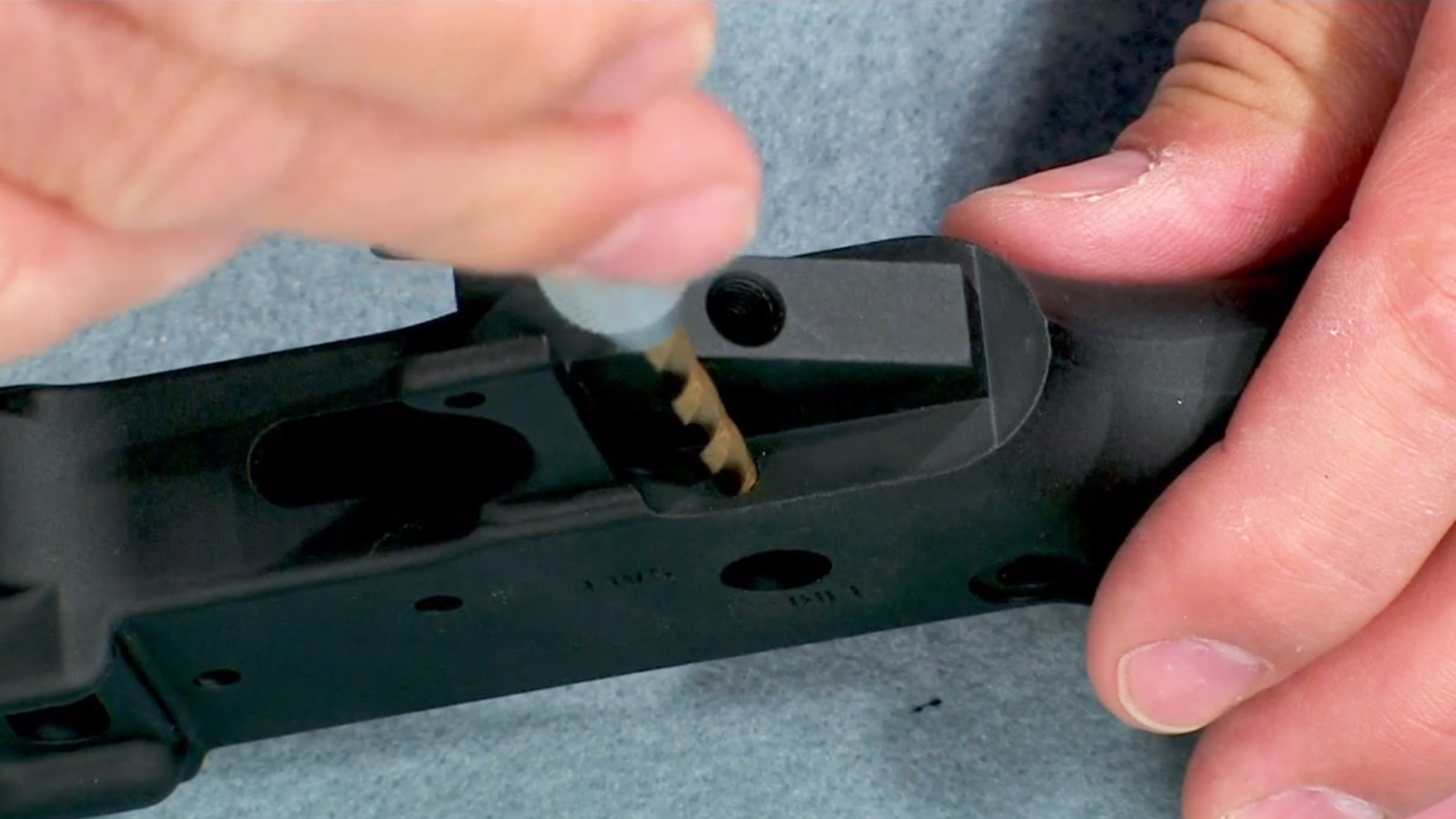 22 drill on safety detent hole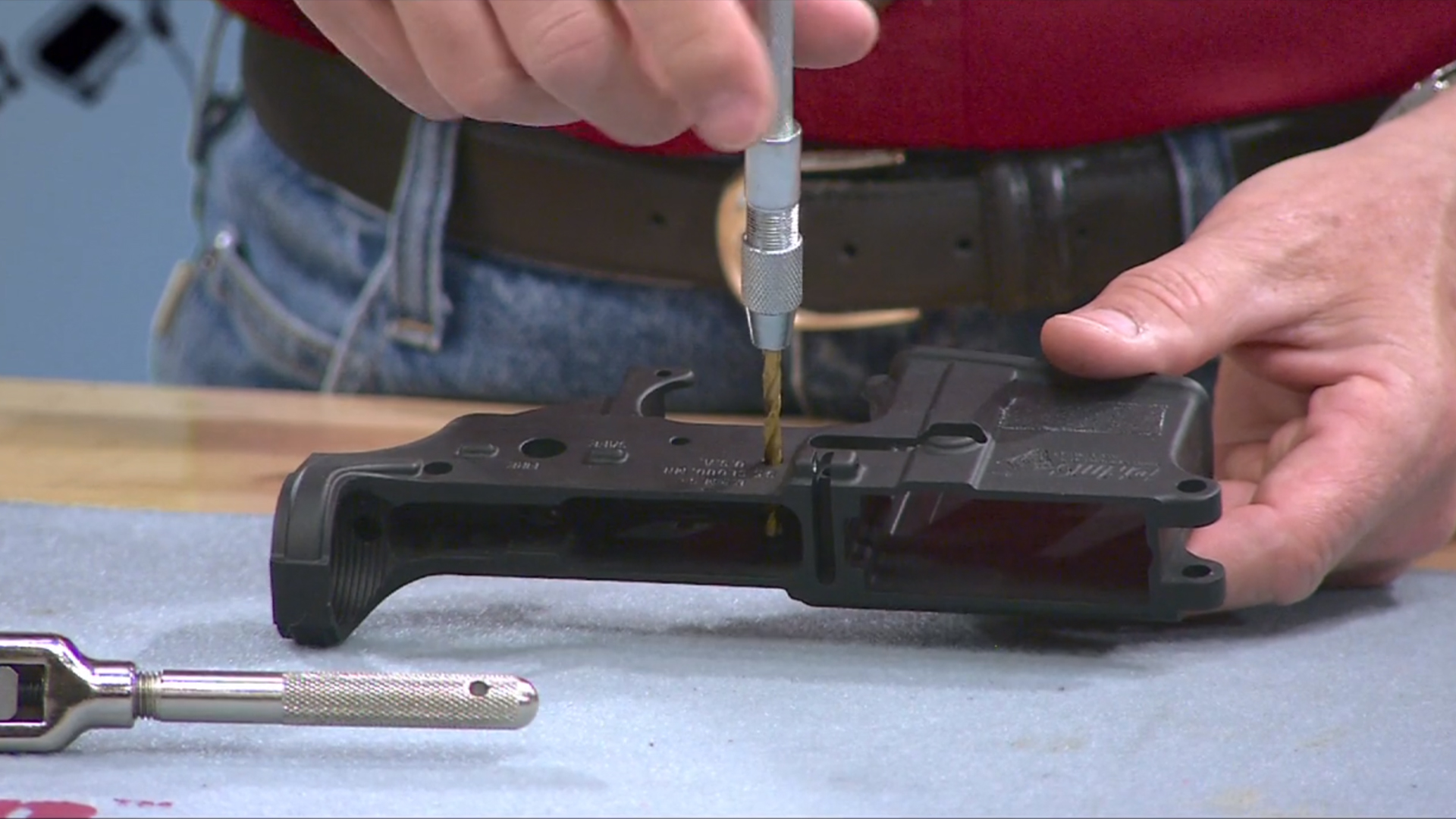 23 drill on hammer and trigger pin holes
A bit of tapping oil and a 1/4"-28 tap is used to clean out the threads for the pistol grip screw. This may help make installation of the screw a bit easier.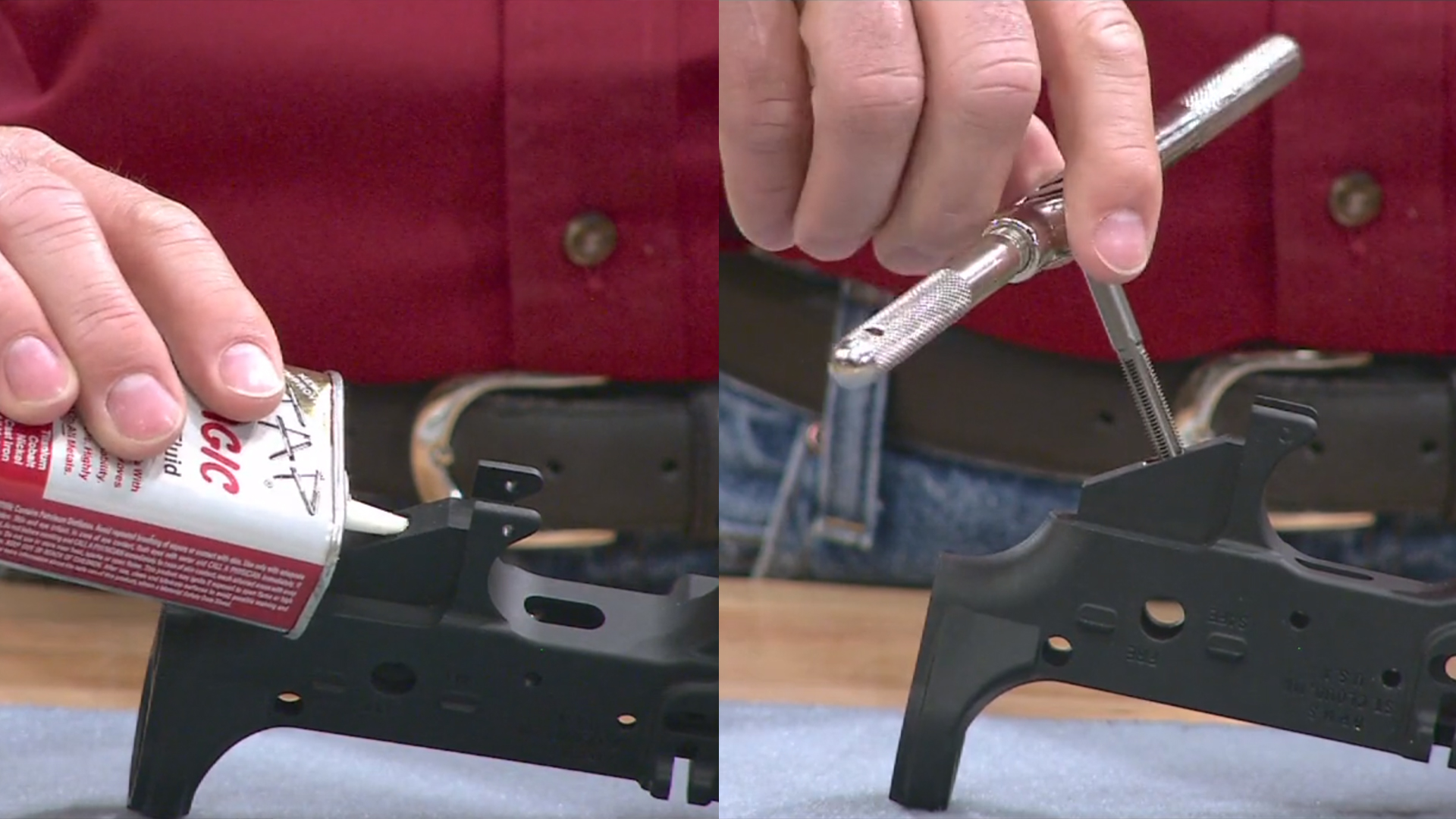 Tapping the pistol grip screw hole
Now you can start assembling your lower receiver!
--Larry Potterfield