Buffer Tube
On an AR-15, the buffer tube absorbs the energy from the rearward movement of the bolt and slams it back in the battery for the next shot.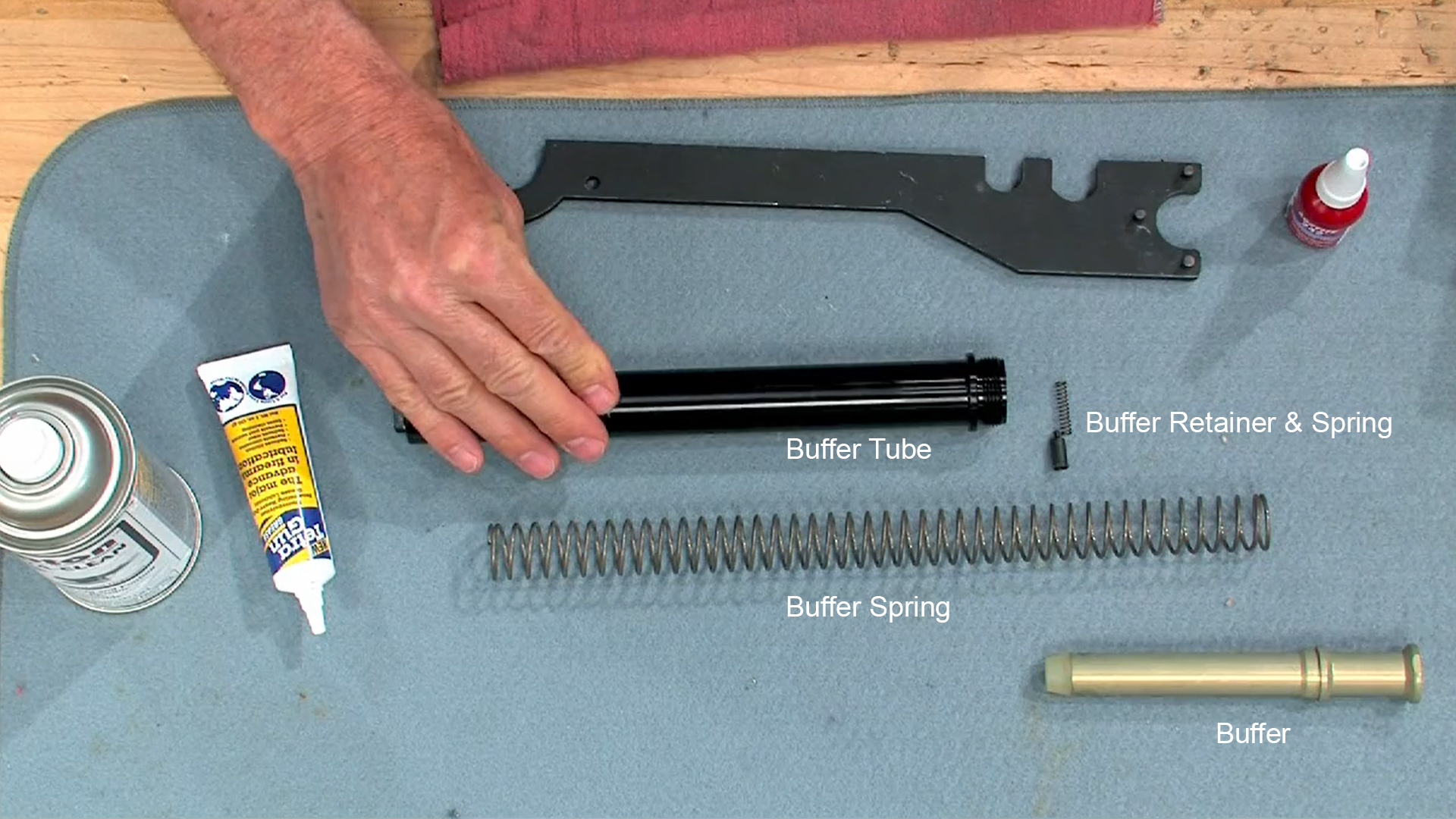 The assembly consists of the buffer tube, the buffer spring, the buffer, buffer retainer, and retainer spring. Remove any residue from the threads of the lower and the buffer tube with the degreaser. Apply some grease to the retainer spring and the retainer, along with a generous amount on the buffer spring and the buffer itself. Now place the retainer spring and retainer into position. Loctite 242 is typically recommended to secure the buffer tube to the lower. A little on both sets of threads works fine. Screw the buffer tube into position. Hold the retainer down for the last few turns.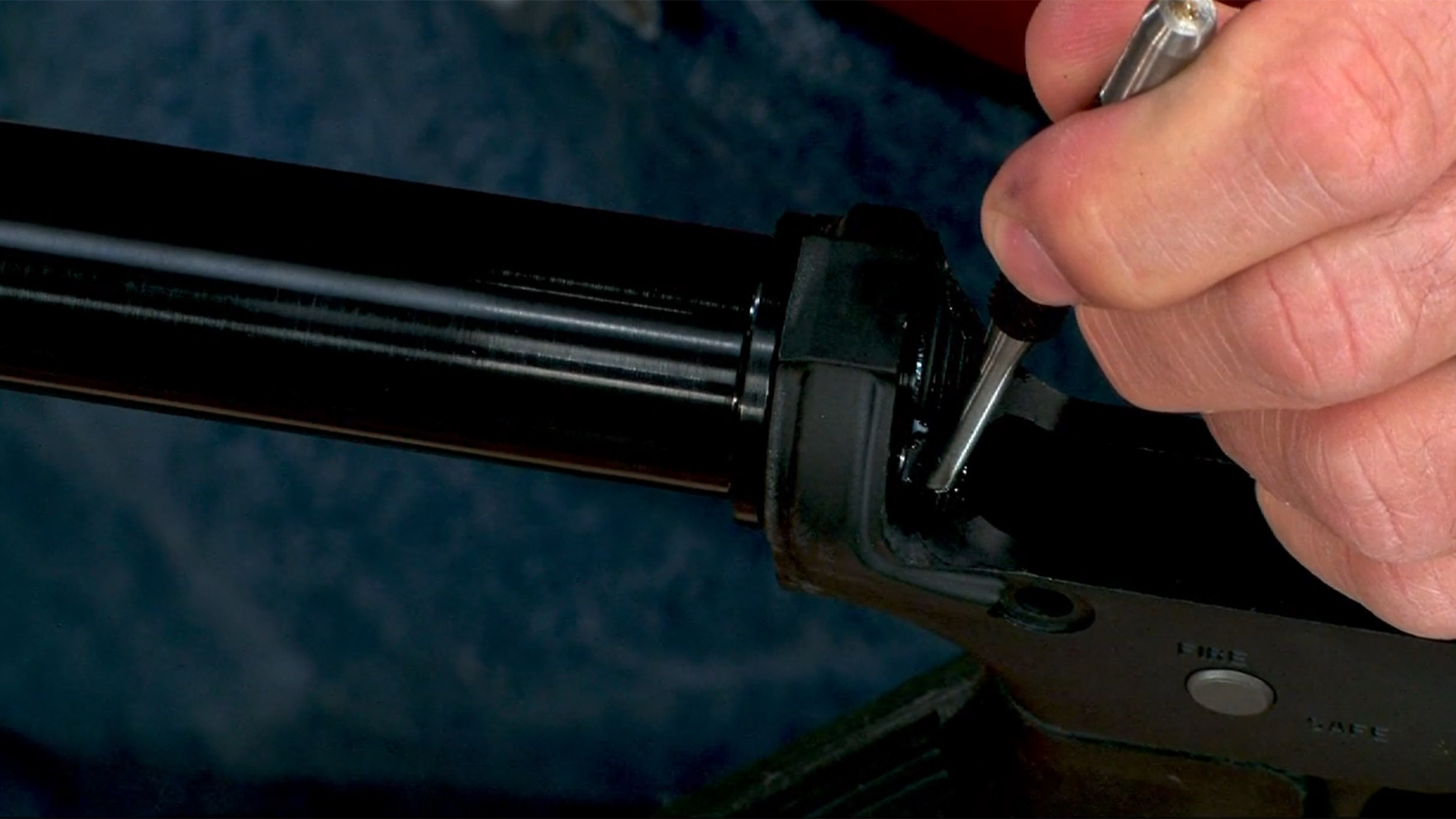 Hold the retainer down when screwing in the buffer tube
The buffer retainer must move freely up and down. Use a combo wrench to snug up the tube. Now slide or thread the buffer spring into the tube.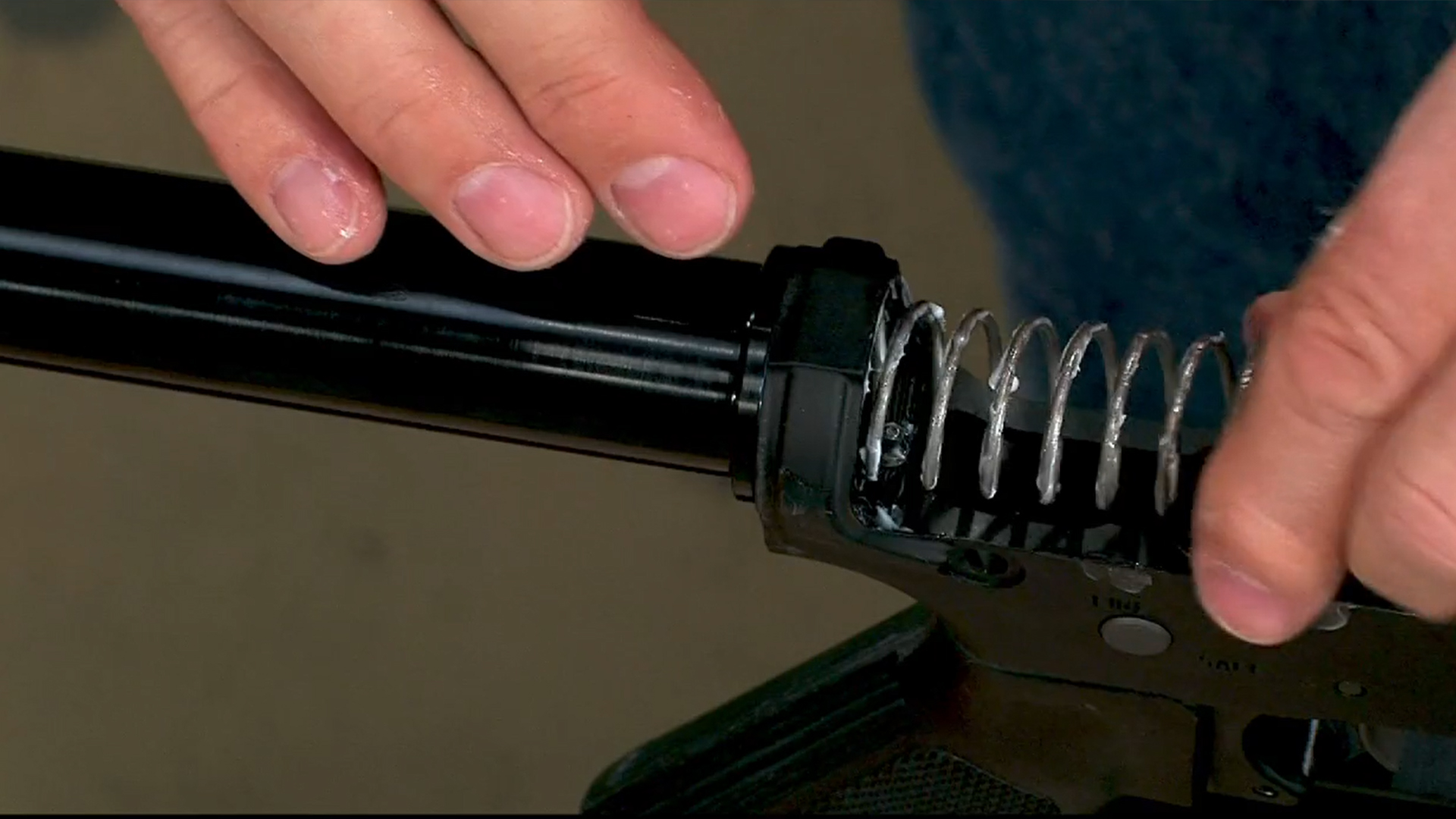 Slide spring into buffer tube
The buffer goes in next. The rattle you hear when you shake it is just a bunch of magic weights and spacers designed to counterbalance the impulse from the bolt and carrier when firing. Hold down the retainer and insert the buffer into the tube.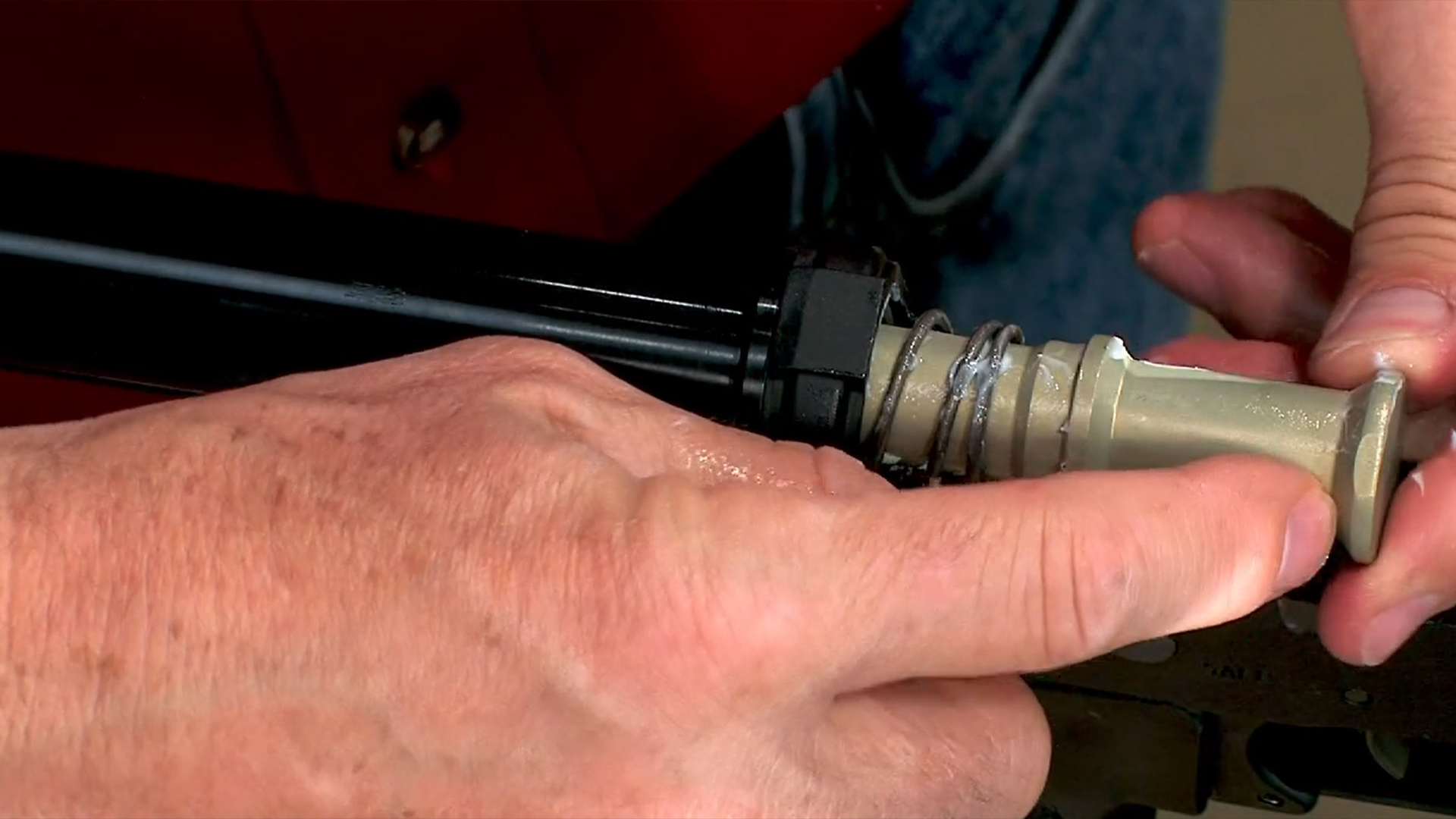 Insert buffer into tube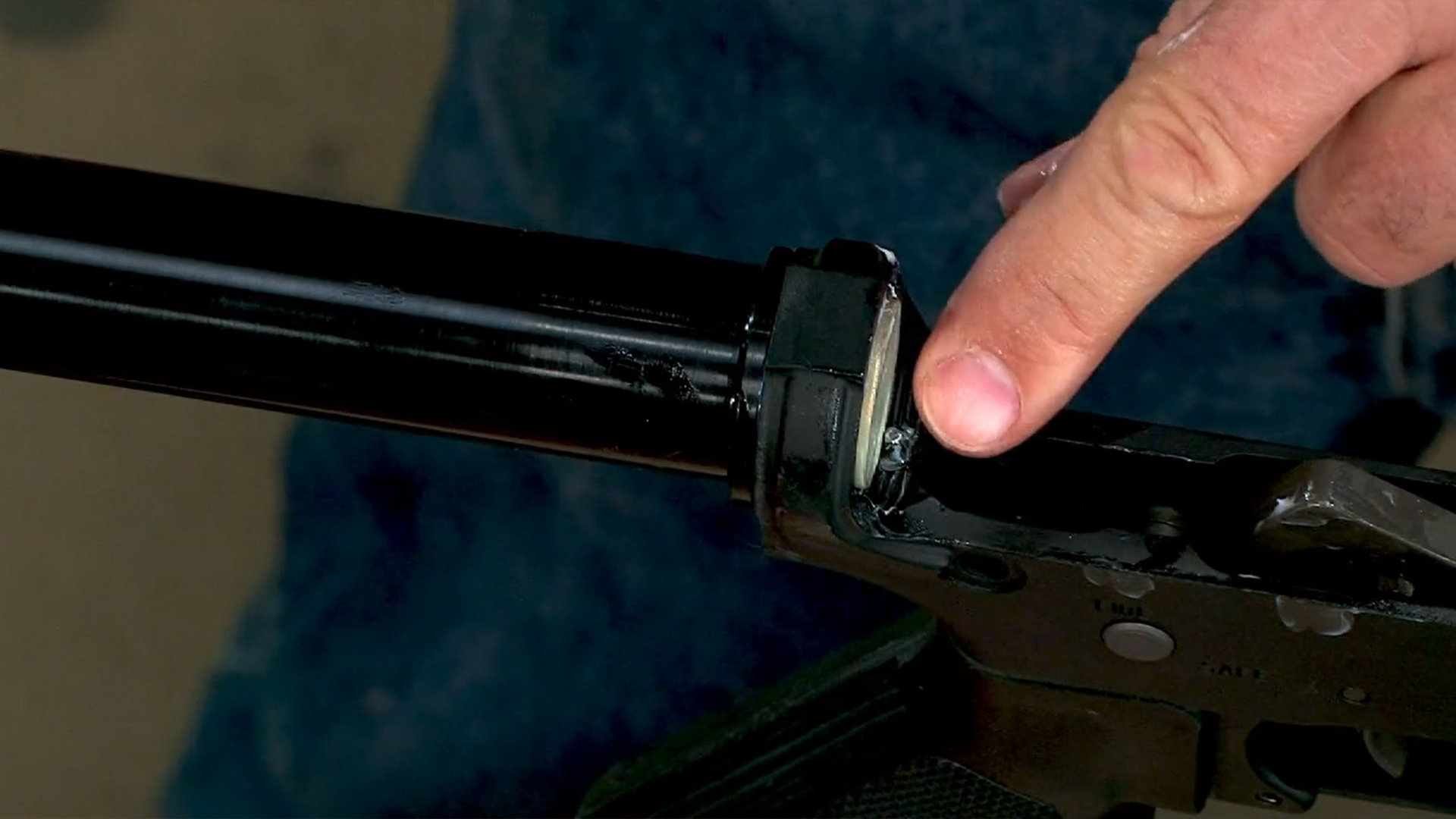 Insert tube until it gets past the retainer
The retainer just keeps the buffer in the tube. Check to make sure that the buffer moves freely.
--Larry Potterfield