The fire control system consists of the trigger assembly and the hammer assembly each is straightforward and easy to install.
Here are the fire control parts: They are made up of the trigger, trigger spring, the disconnector, disconnector spring, a pair of hammer trigger pins, the hammer, and the hammer spring.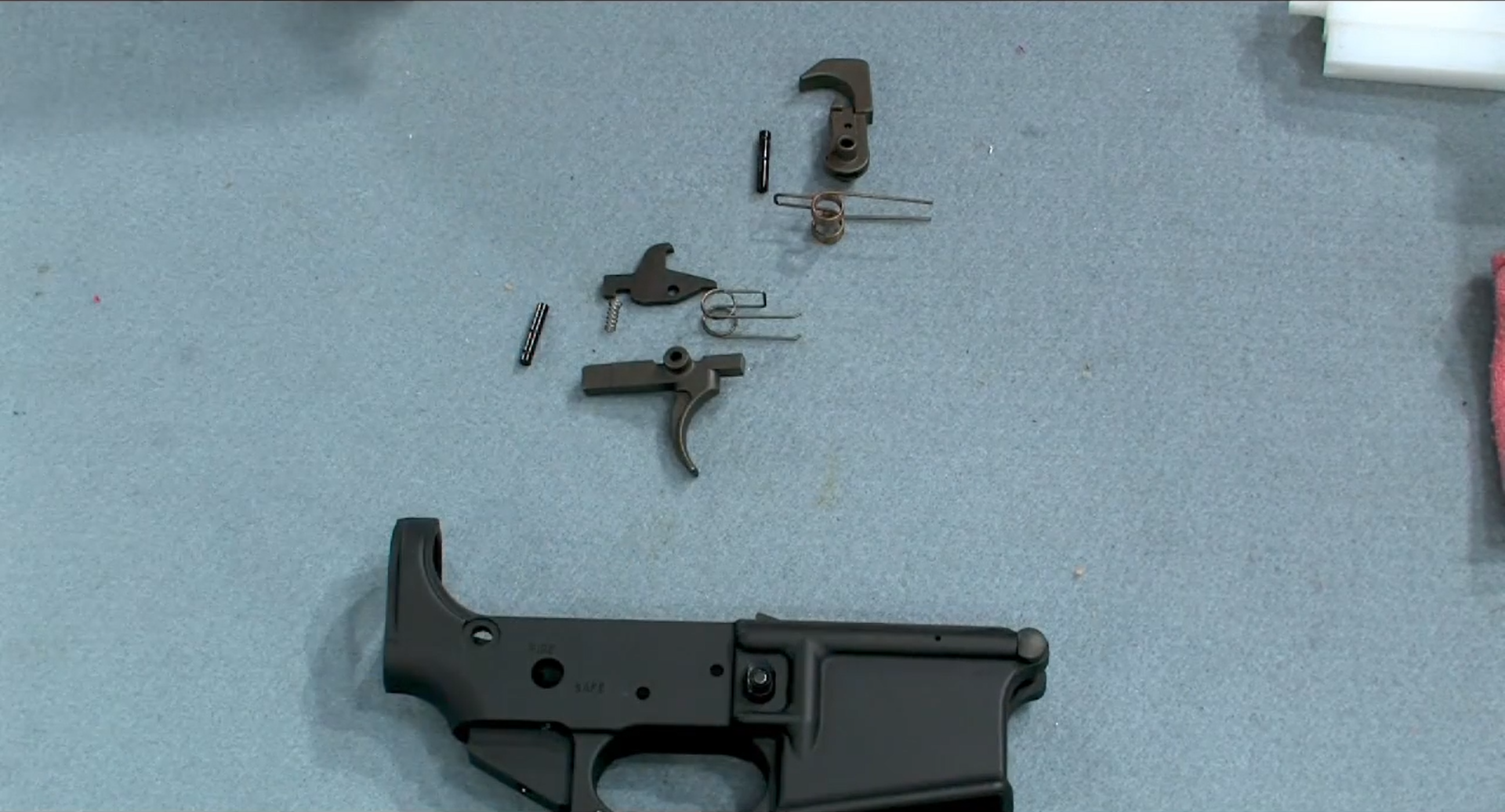 Start by securing the lower onto the action block.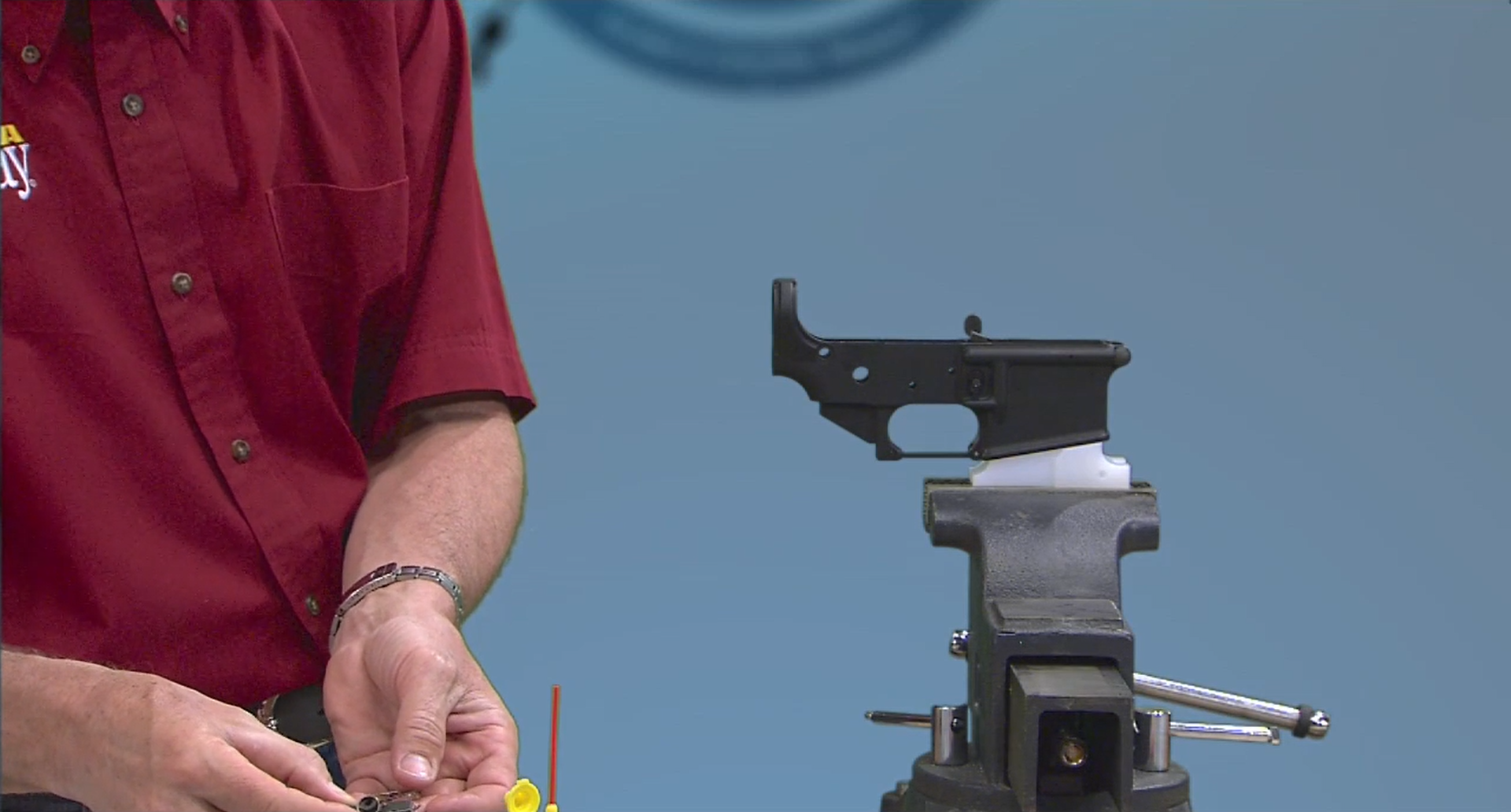 Insert the large end of the disconnector spring into the blind hole on the top rear of the trigger.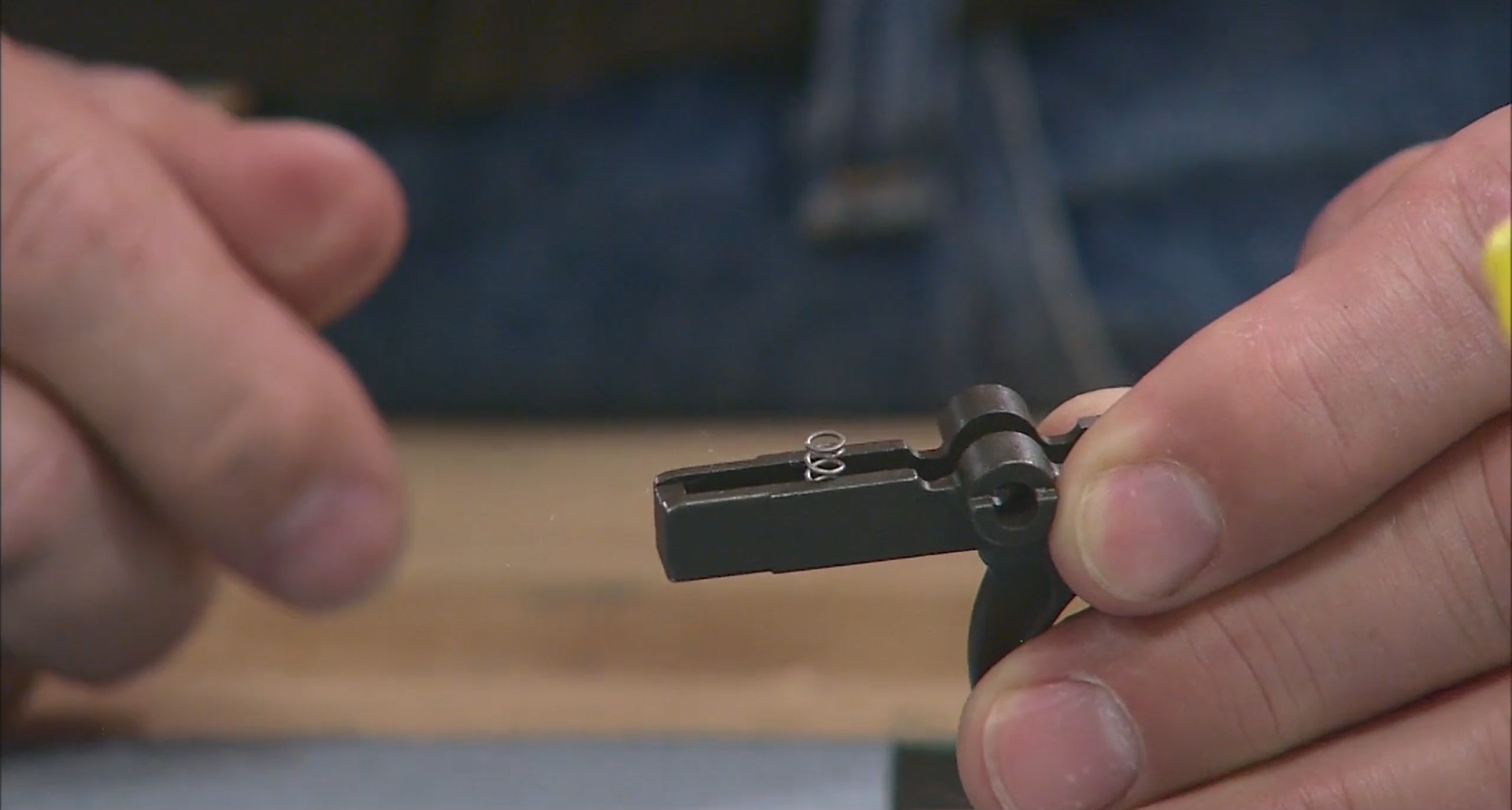 The disconnector rides in the groove on top of the trigger with the hook facing forward.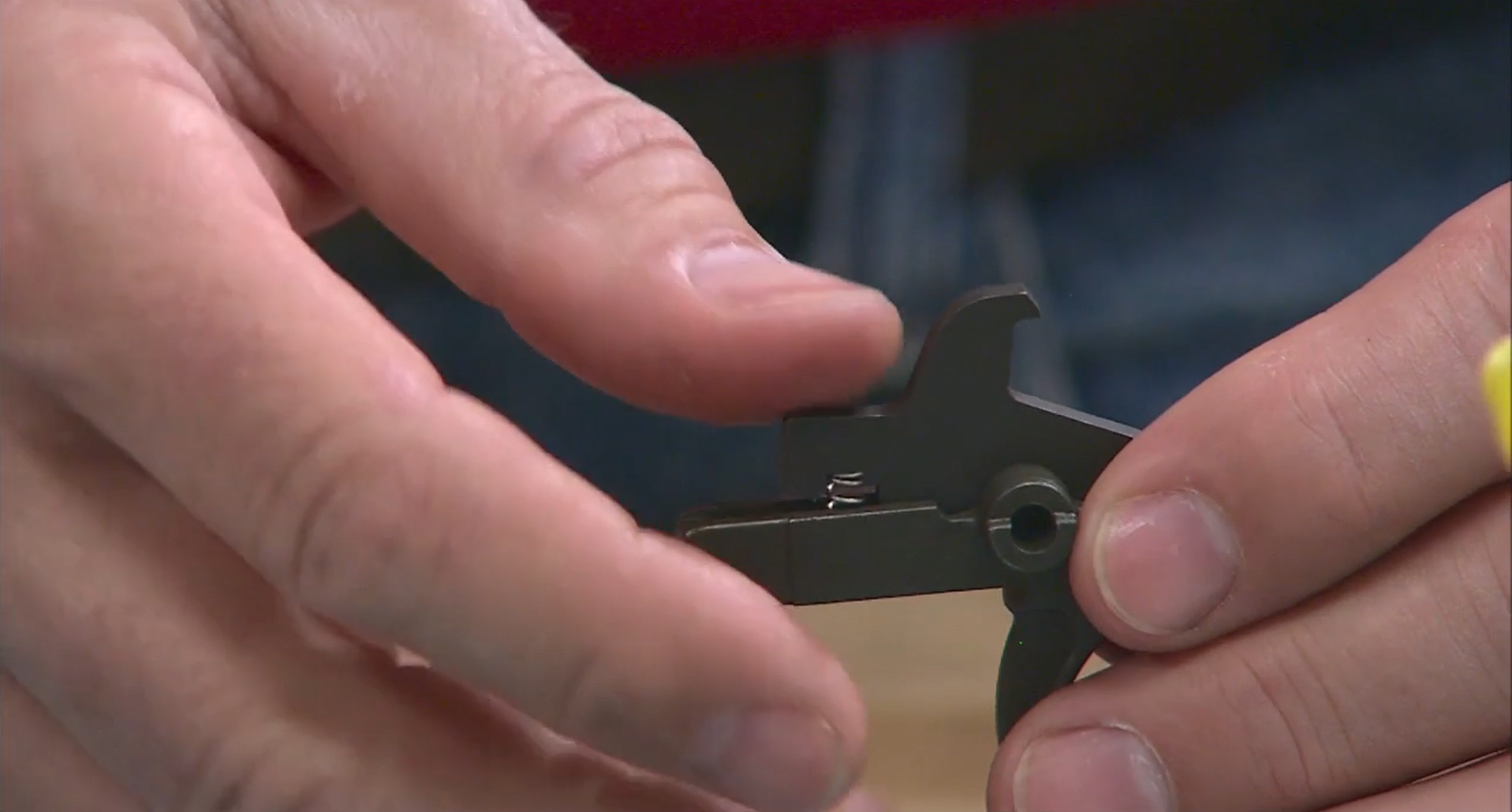 Install a temporary slave pin to secure the parts. Push on the disconnector, checking that it pivots smoothly and doesn't bind.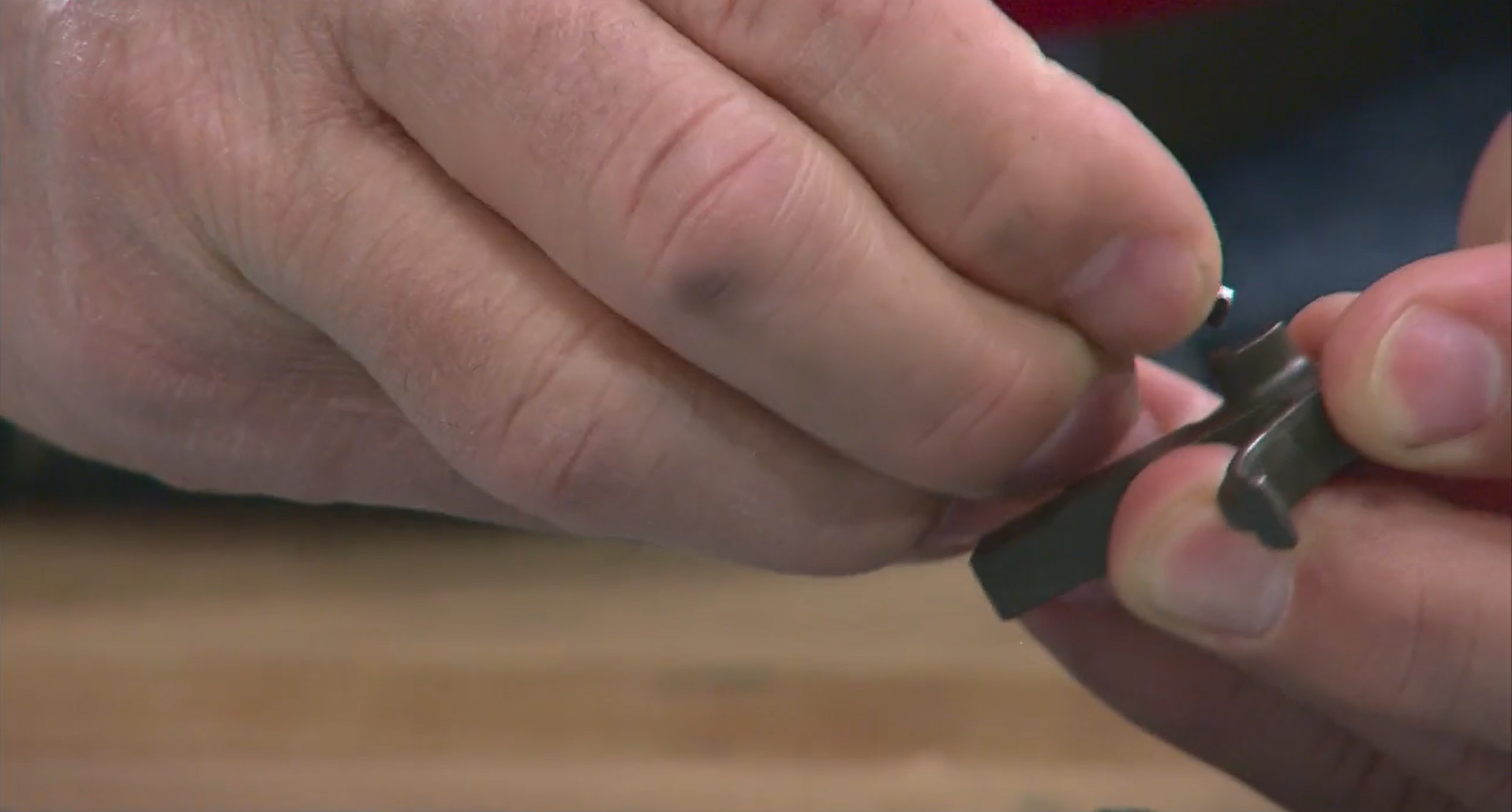 Orient the trigger spring with the legs to the front. Slip the crossbar under the front of the trigger and the spring loops over the studs on the sides.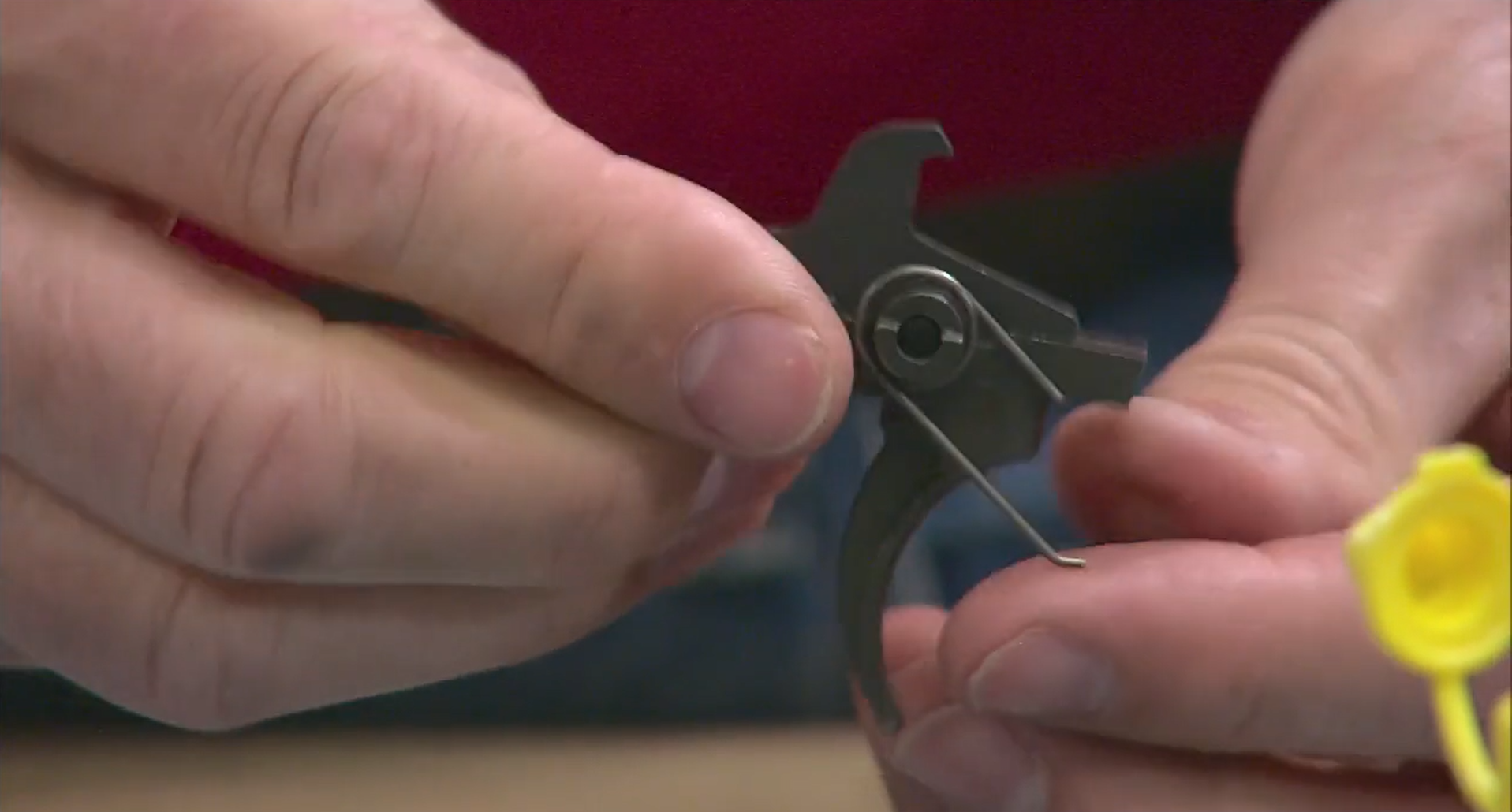 The loops on the hammer spring slip over the studs on the side of the hammer. With the open end of the spring to the front and the closed end of the rear.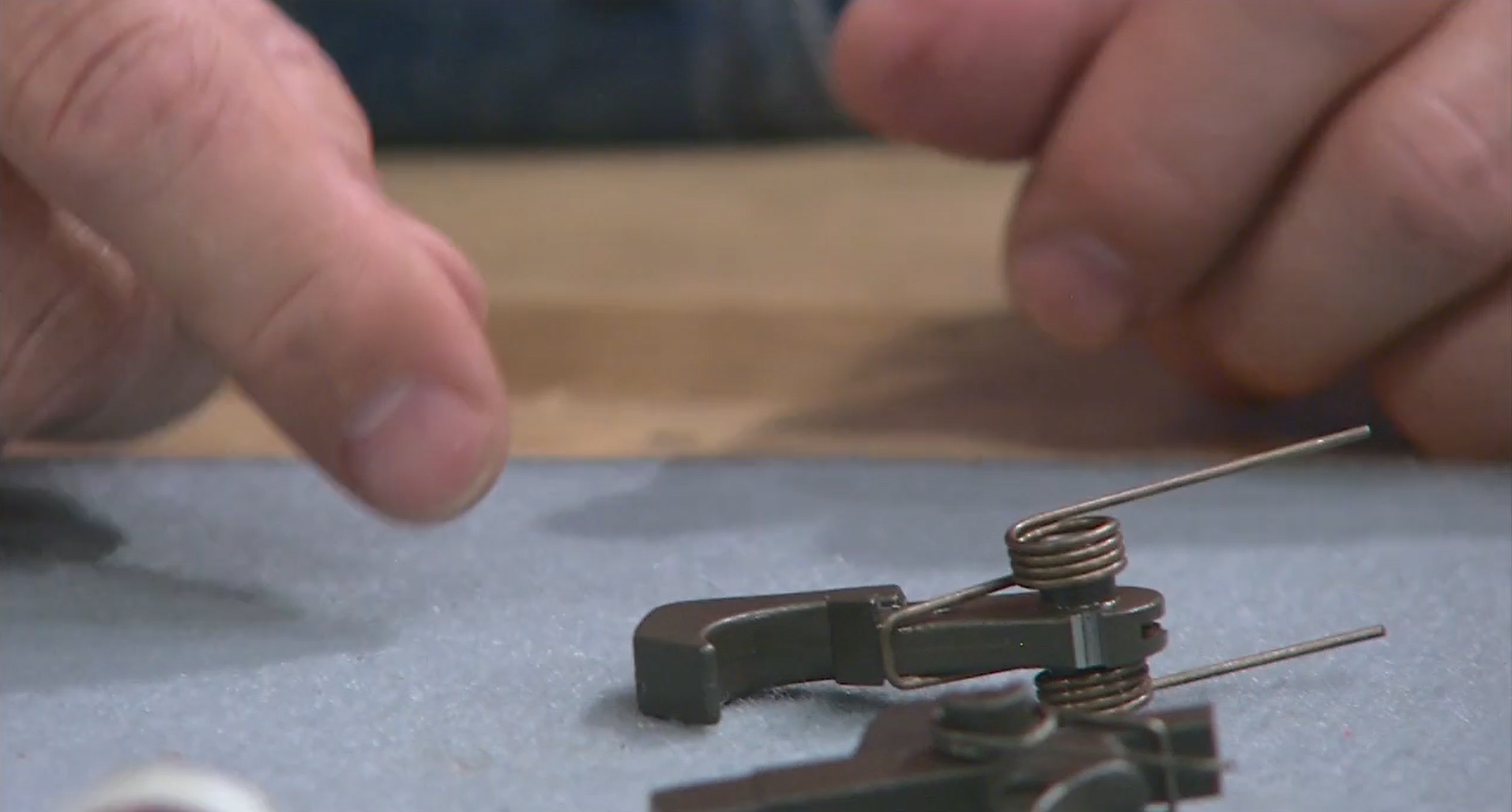 Carefully position the trigger assembly into the lower until the holes line up.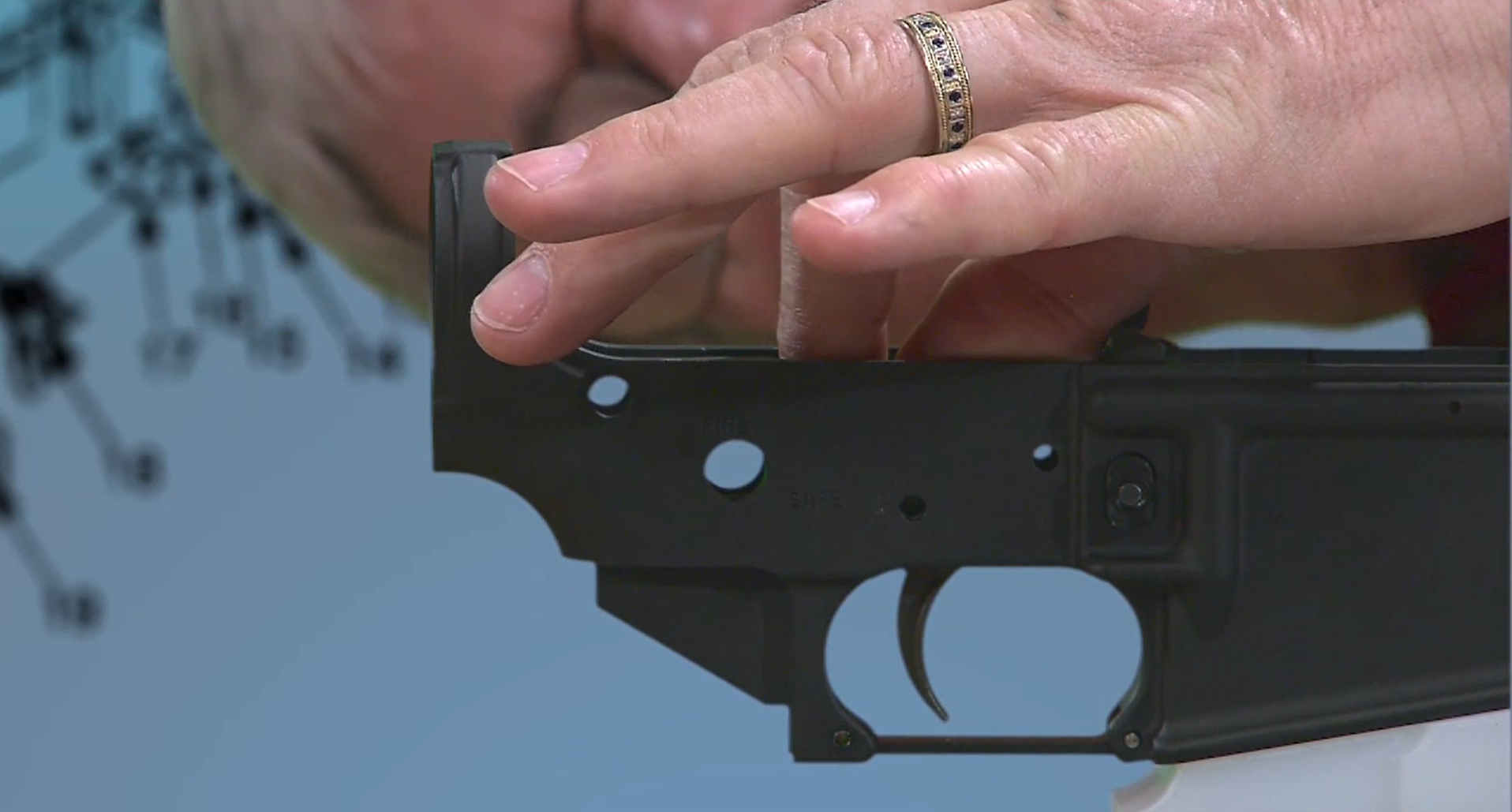 Now insert one of the hammer trigger pins into place from the left side of the receiver, un-grooved end first. This will drive out the slave pin.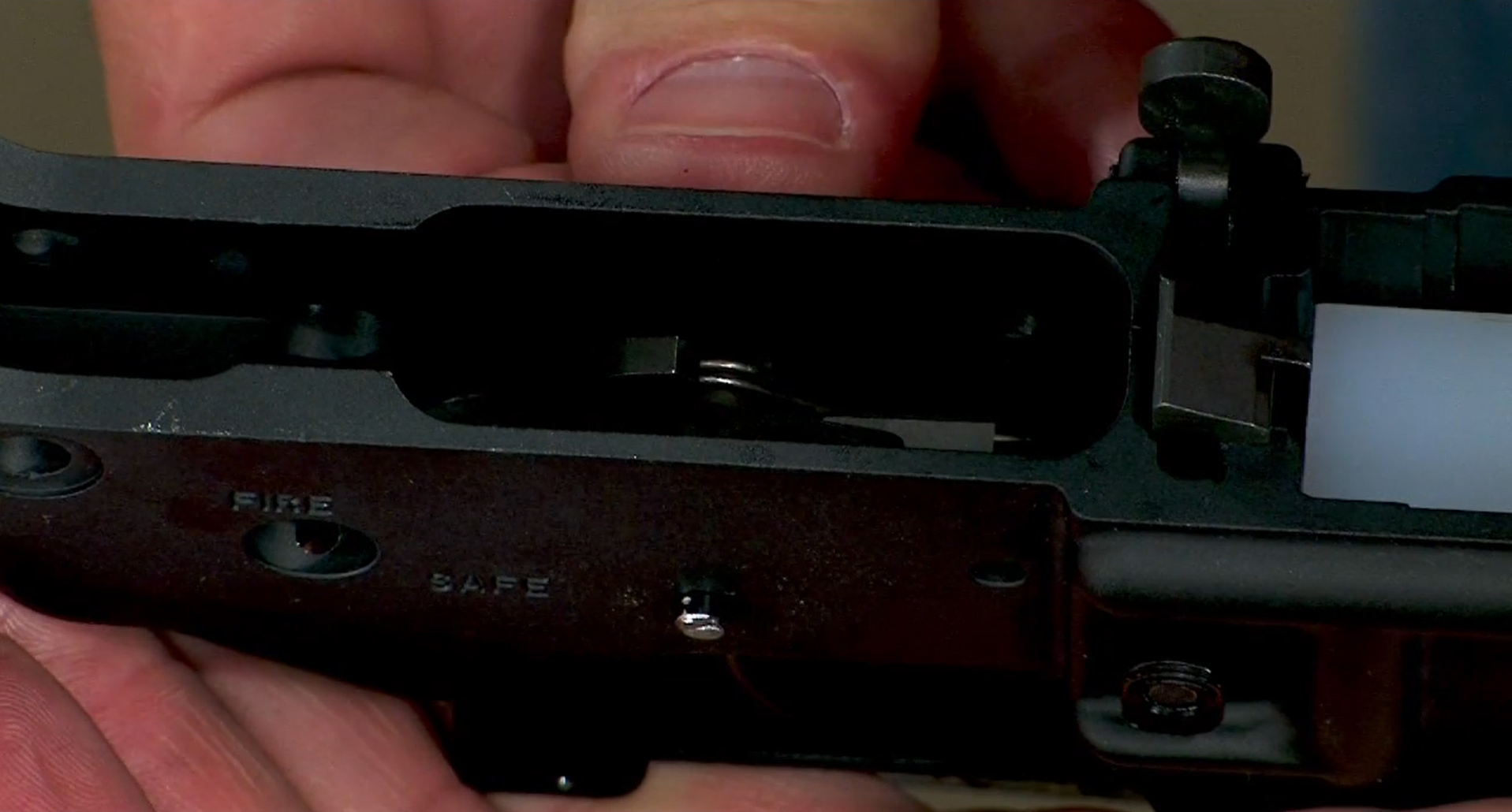 Position the hammer into the receiver with the legs of the spring resting on the pin holding in the trigger. Drive the hammer pin in place with a nylon hammer.
Carefully cock the hammer making sure it doesn't slip forward and strike the frame.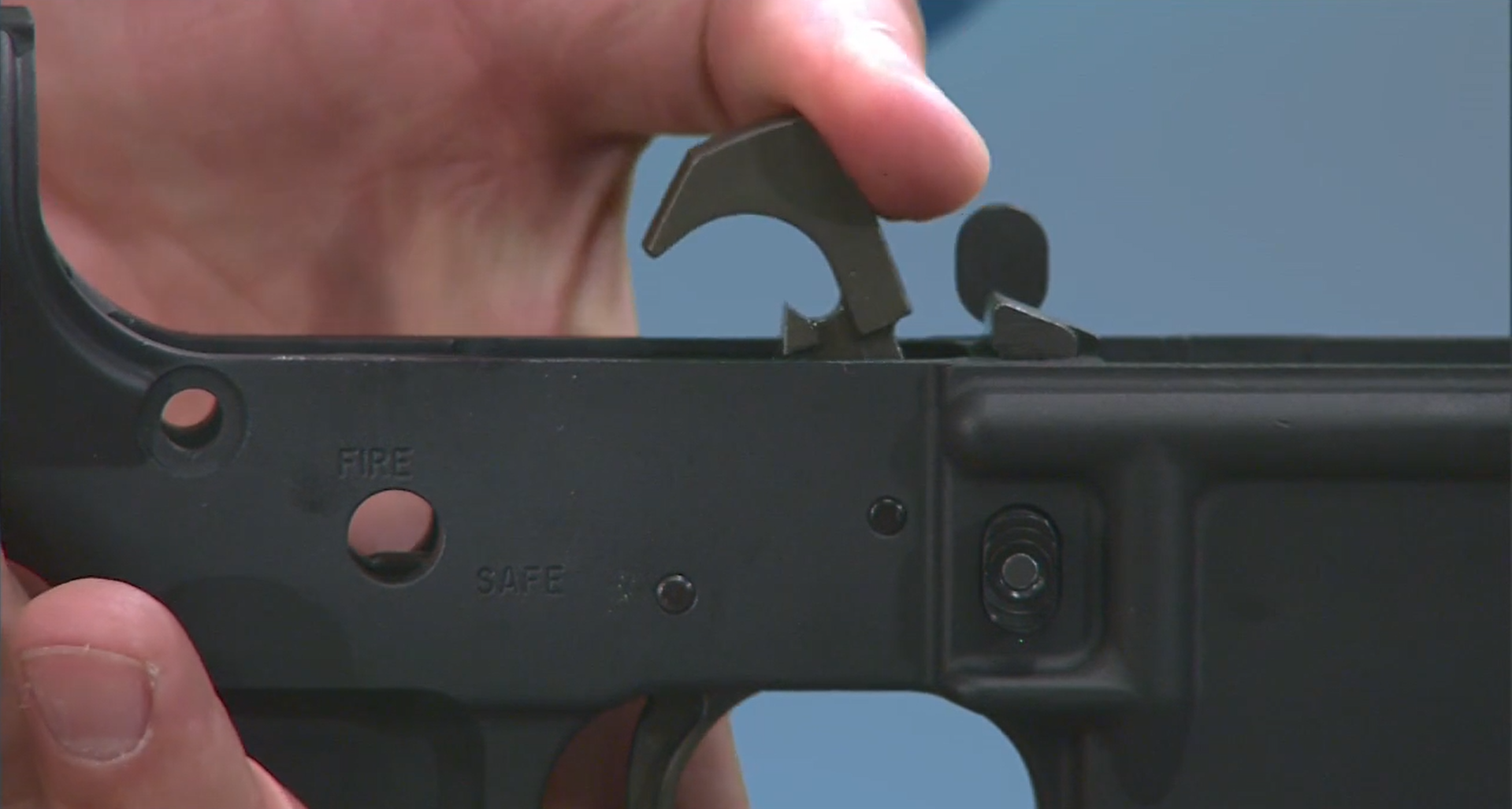 This is a hammer block, it prevents the hammer from damaging the thin section of the magazine well when dry firing. Never dry fire a partially assembled AR without this block.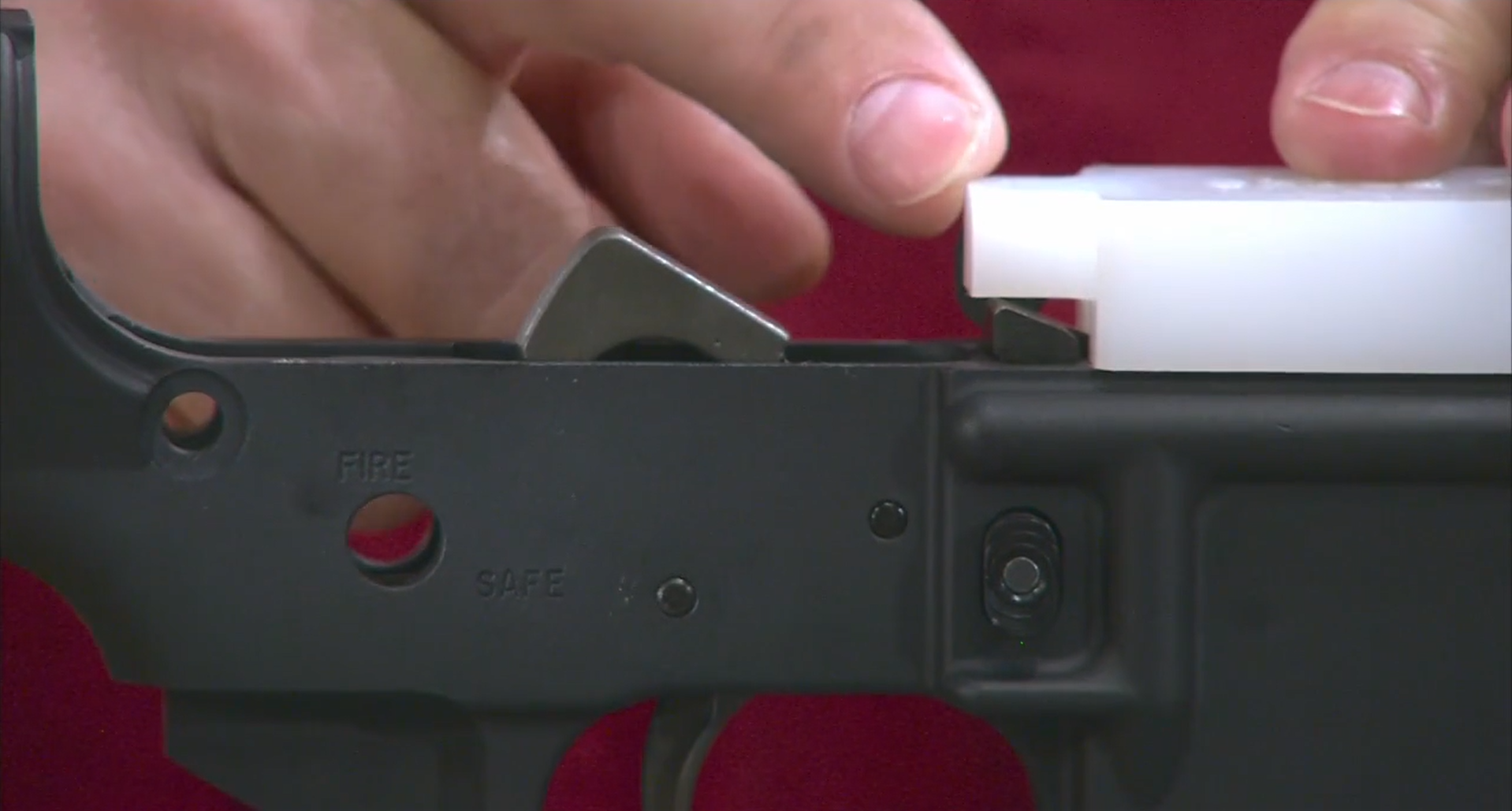 Now you can function test the fire control assembly.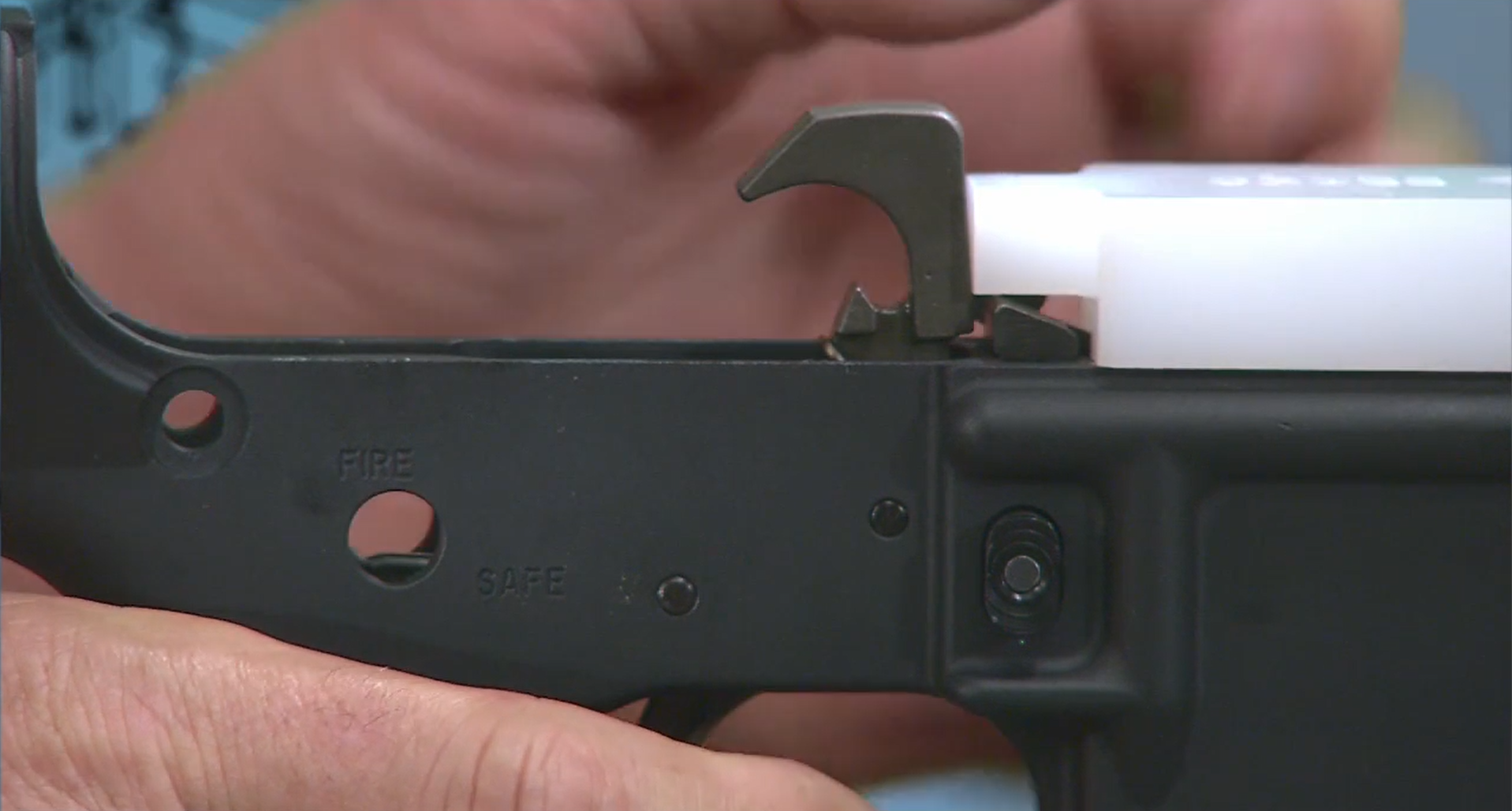 Always check the trigger pull with a gauge like this one from Lyman. This one is about eight and a half pounds. Pretty typical for a standard AR trigger.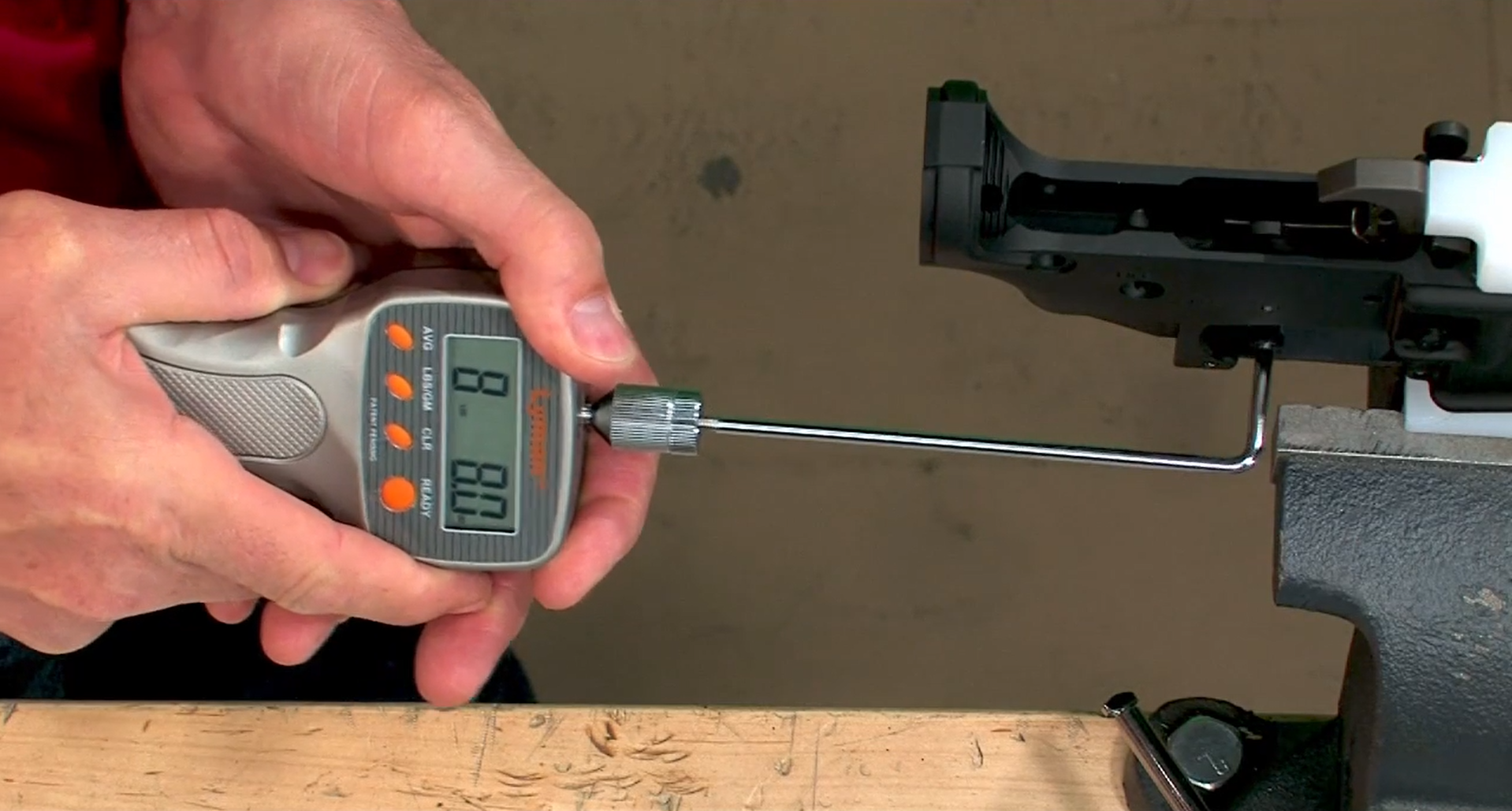 --Larry Potterfield