Magazine Release
The magazine catch, or release, of an AR-15 is located above the magazine well on the lower receiver. You'll want to use some masking tape to protect the finish in case something slips during installation. An action block like this one from CrossTac functions like a magazine: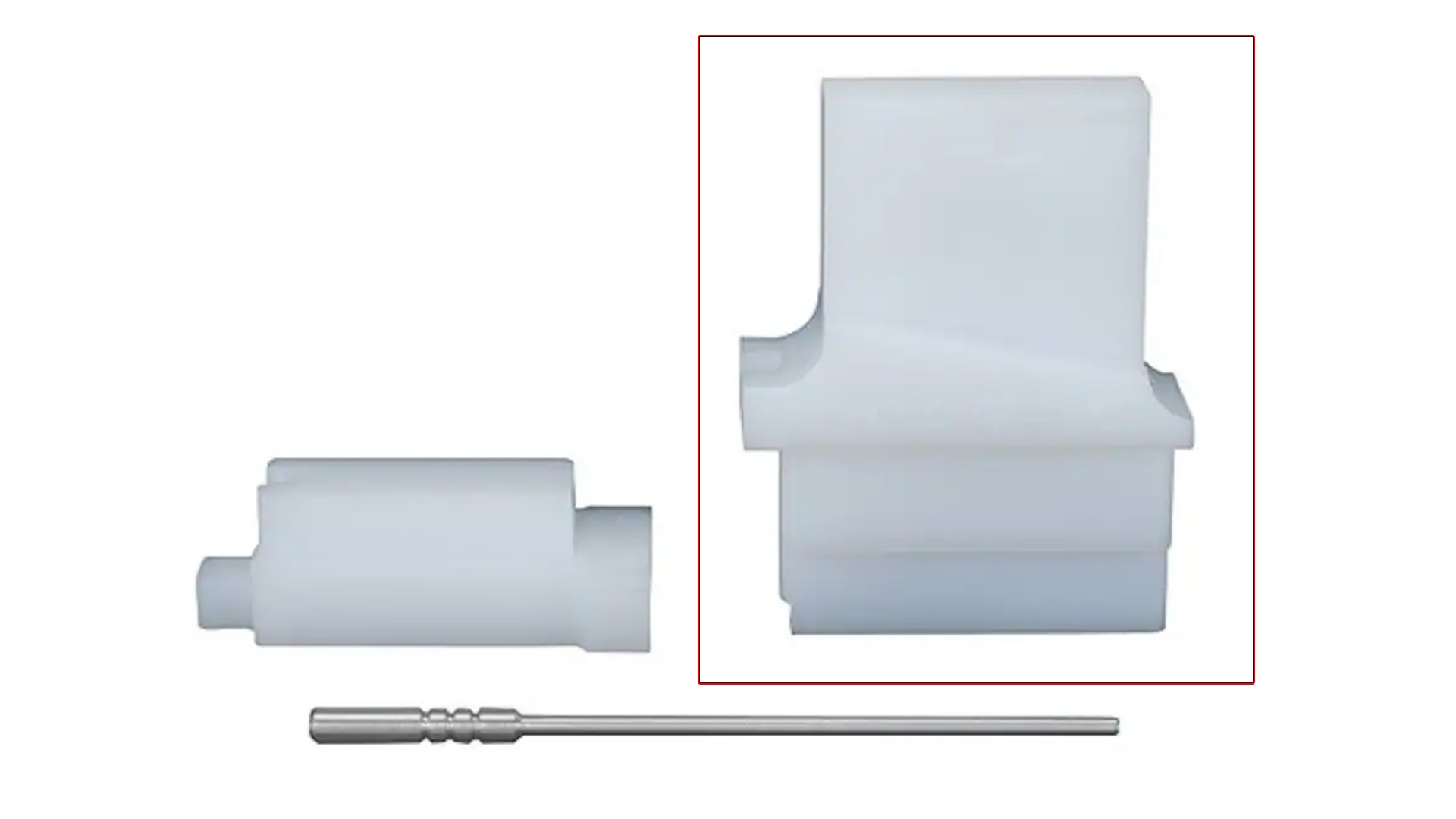 To hold the lower while you assemble the components, just clamp the block in a vise and then slip the lower onto it via the magazine well.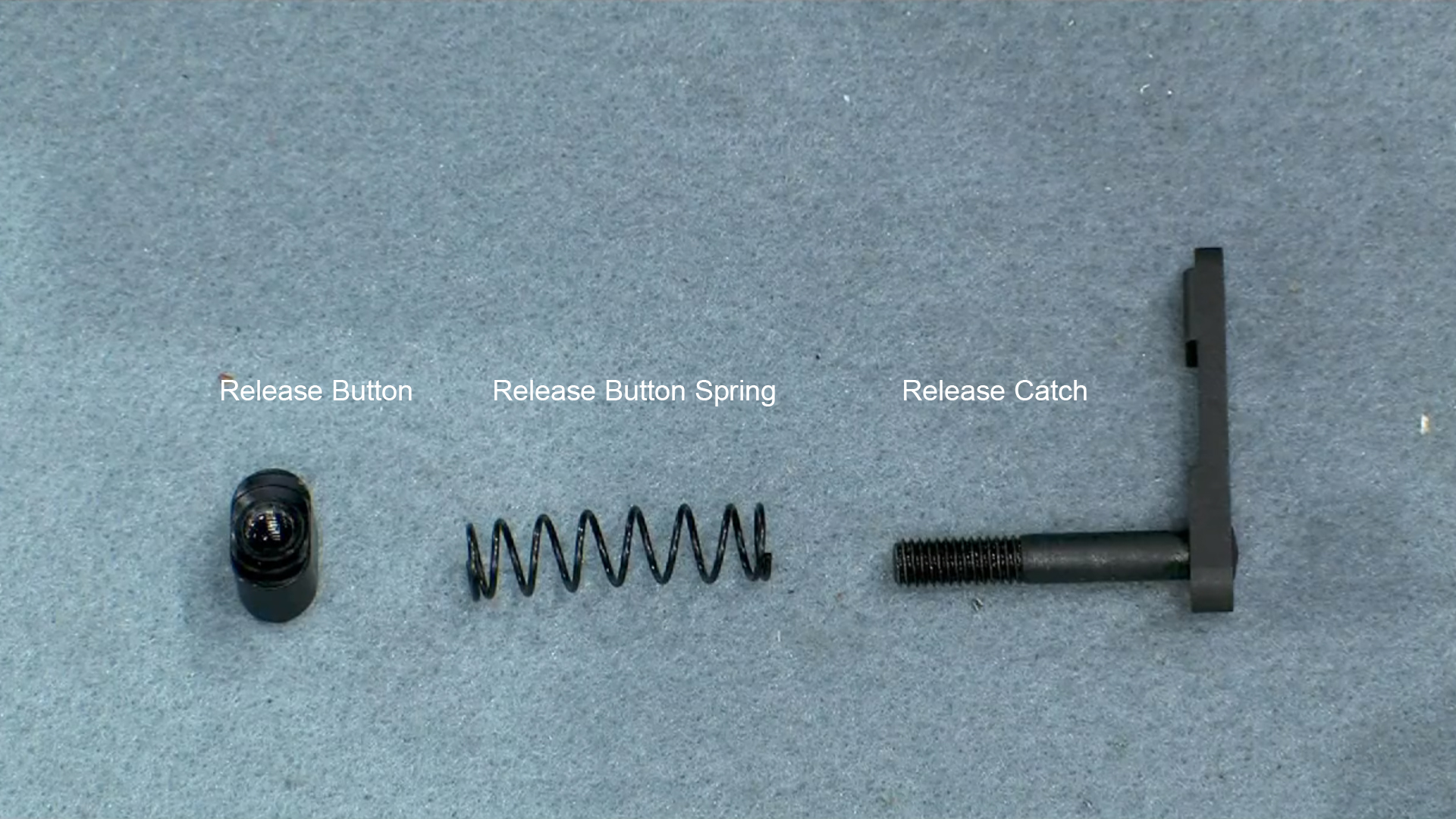 Magazine Release Assembly
The magazine release assembly is made of only three parts: the spring, the release button, and the body. Lubricate the spring first and place it on the right side of the receiver the release button is installed next with the serrated side facing out. Simply oil the threads on the catch and insert the release button in the right side of the receiver on top of the spring. The secret to installing the release body is this wooden dowel rod--it allows you to hold the button below the outside surface of the receiver. Place the part partially into the receiver and turn the body with your fingers, engaging the screw threads.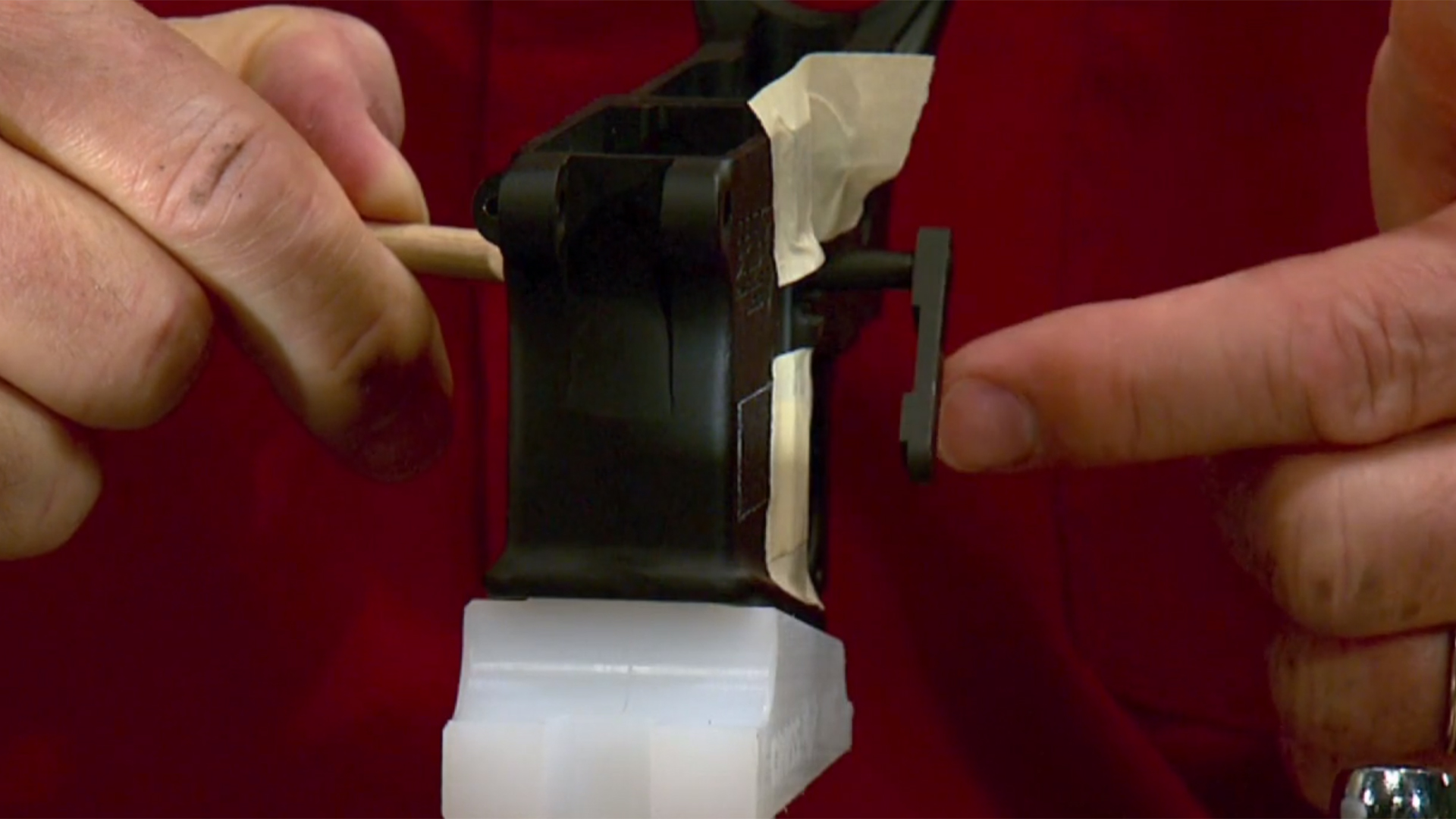 The end of the screw should be flush with the outside surface of the button now. The magazine release secures the lower to the action block just like it holds the magazine. Pushing the magazine release allows easy removal. You still need to function test the magazine release with a real magazine.
All that's left is to remove the tape.
--Larry Potterfield