The trigger guard is the first piece we'll install on the AR-15 lower receiver. Begin by positioning the front of the trigger guard into the lower receiver. This part has a spring-loaded detent that's pinned in place. Align the guards so the end of the detent will project into the hole on the right side. Now, carefully depress the detent and slide the guard up and between the two tabs or ears.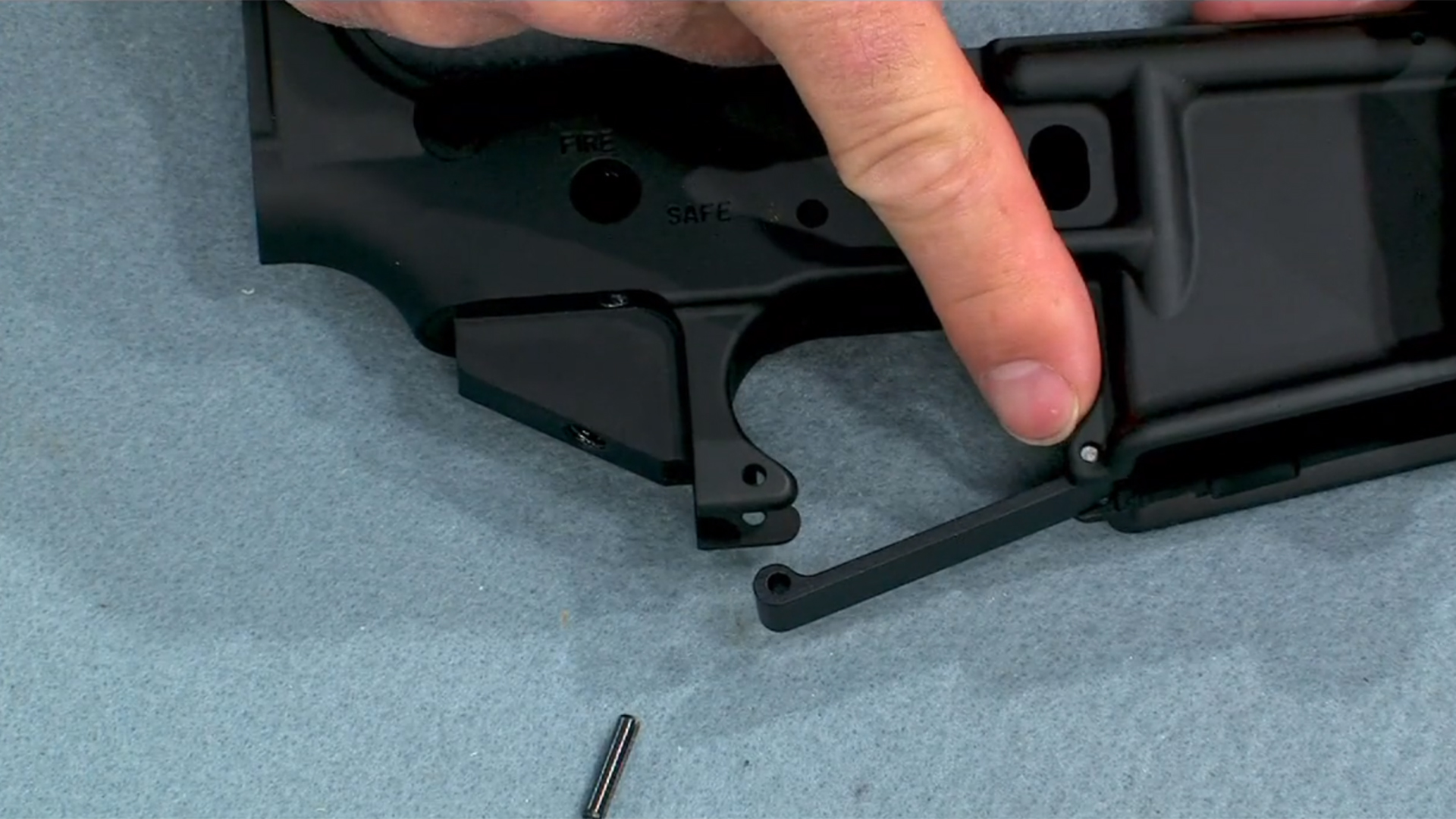 To support the ears I'm using a simple fixture by AR-Stoner. This fixture is machined to provide support to the ears while I drive in the roll pin. If the ears are left unsupported, it's easy to break one off. Once you break off an ear the lower receiver is just scrap! Always use a fixture for support.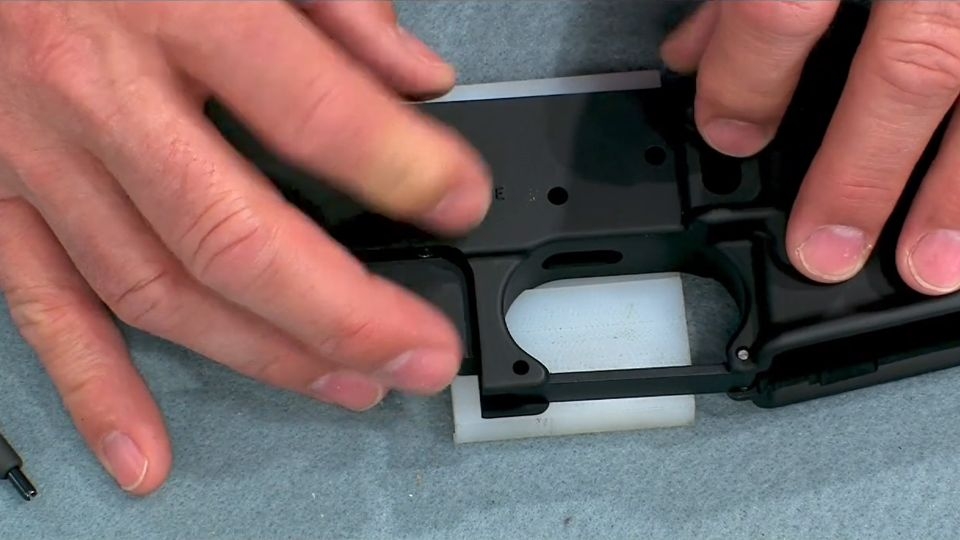 The hole in the trigger guard must be properly aligned with the holes in the ears. Begin with the roll pin starter punch,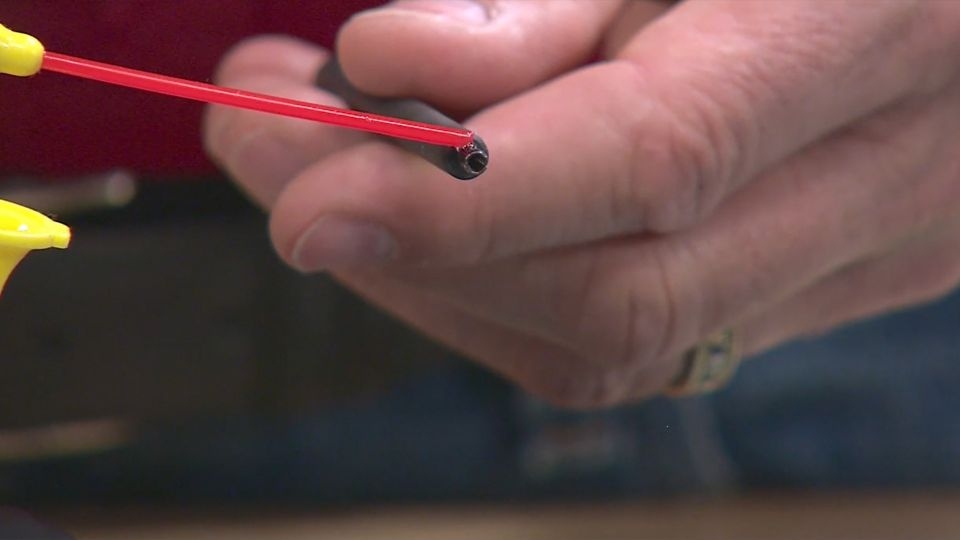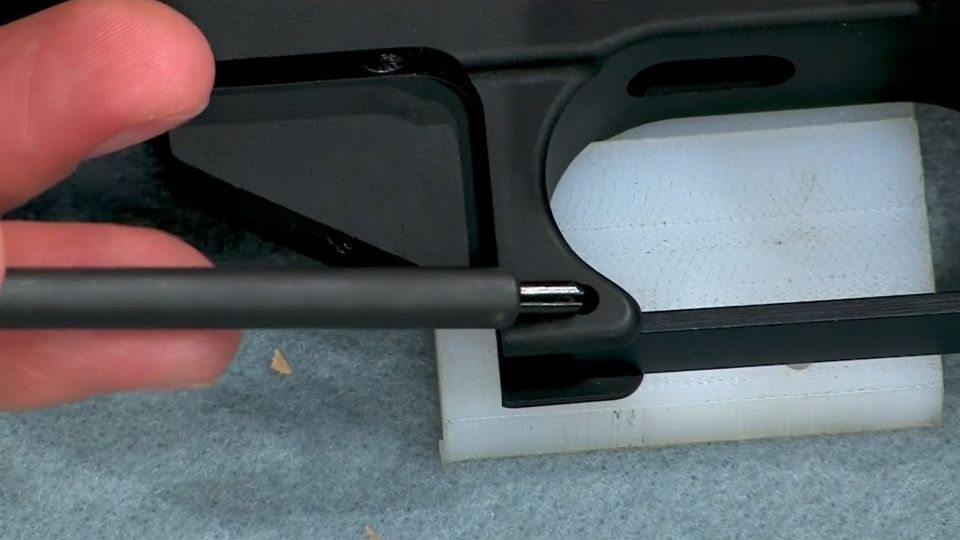 then switch to a standard roll pin punch. A roll pin punch has a small protrusion on the tip that keeps it centered on the roll pin, preventing it from slipping and marring the finish.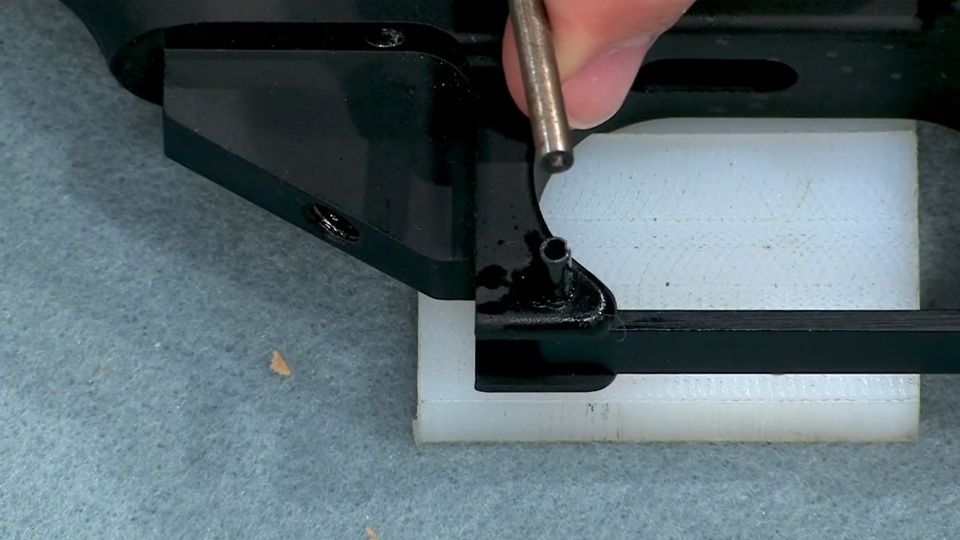 Now drive it the rest of the way in.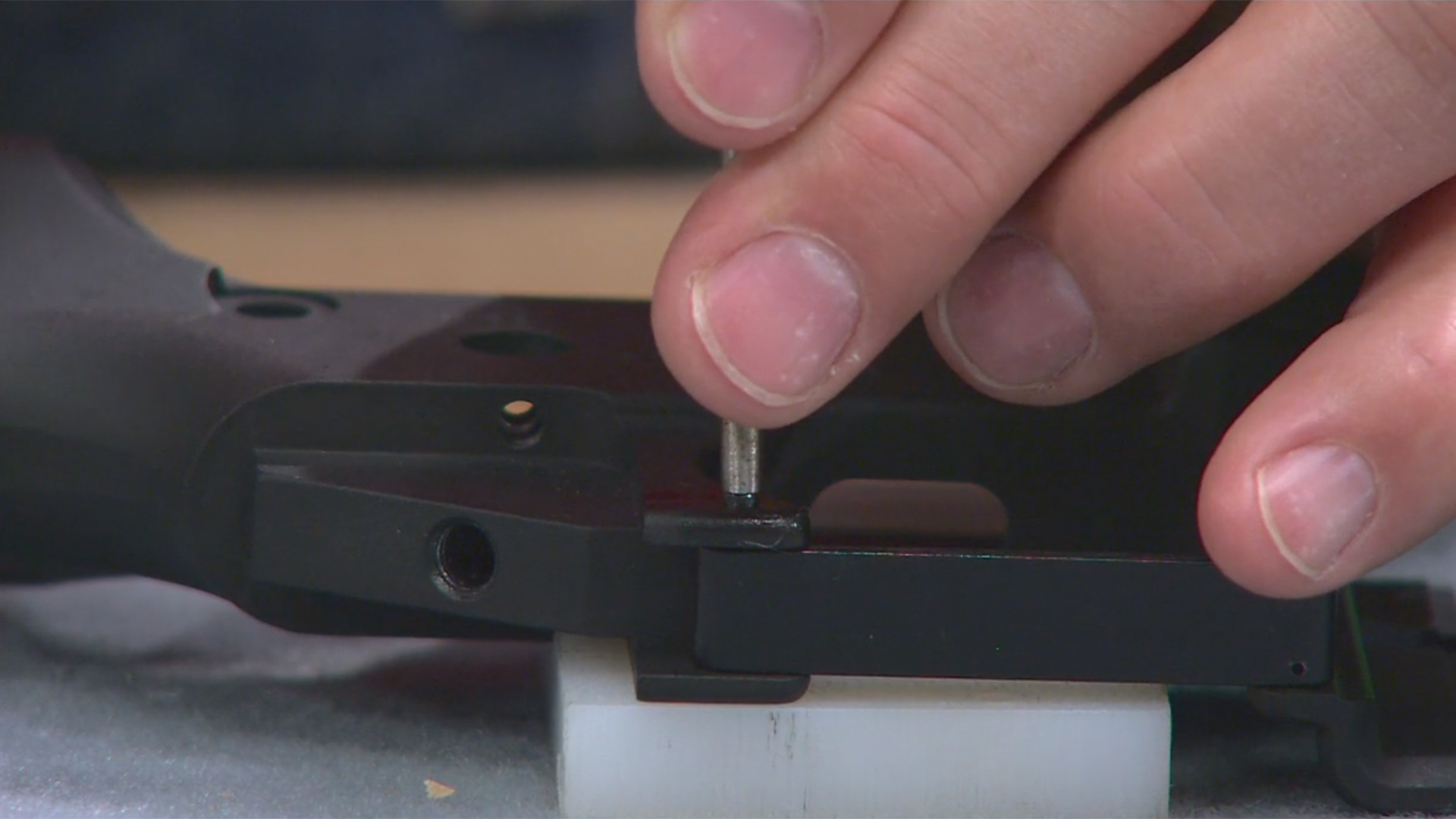 The pin should not protrude from either side.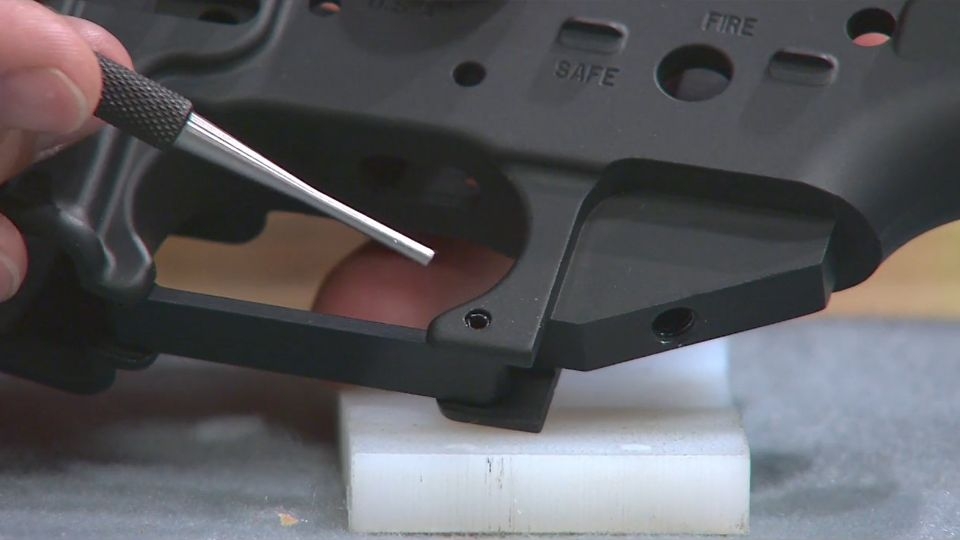 Installing the trigger guard is fairly simple, and you can see how important is to support the receiver during this process.
--Larry Potterfield