Ever wonder what to do with those venison shanks? I wouldn't recommend grinding them, as there is so much cartilage and connective tissue, that it won't break down when browning for simple dishes. Instead, leave them whole (bone in or bone out) and give this venison roast recipe a try! We like to use our Instant Pot for this as it significantly reduces the cook time. For younger animals you could probably go with pressure cooking for 45 minutes, followed by a 15 min natural release. For older mature animals, you're best to go with an hour to 90 minutes so that the muscle breaks down and gets super tender. If you do not have a pressure cooker or Instant Pot, you can most certainly make this recipe with a slow cooker, just set it to low and let it go until it falls apart. This should take around 6 hours. The beauty of this recipe is that it is just a few ingredients, and there are multiple ways to enjoy it, as a sandwich on a toasted hoagie roll, served over grits or mashed potatoes, or just devour it plain!
Venison Mississippi Pot Roast
Serves: 4-6
Prep Time: 5mins
Cook Time: 45mins-90mins in Instant Pot or ~6 hours in slow cooker
2-3 lb. venison roast (we prefer to use boned out shanks)
1 packet of dry ranch mix
1 packet of dry Au Jus mix
5-6 pepperoncini peppers
Sliced provolone cheese
¼ cup of stock/broth (beef/venison)
1 stick of butter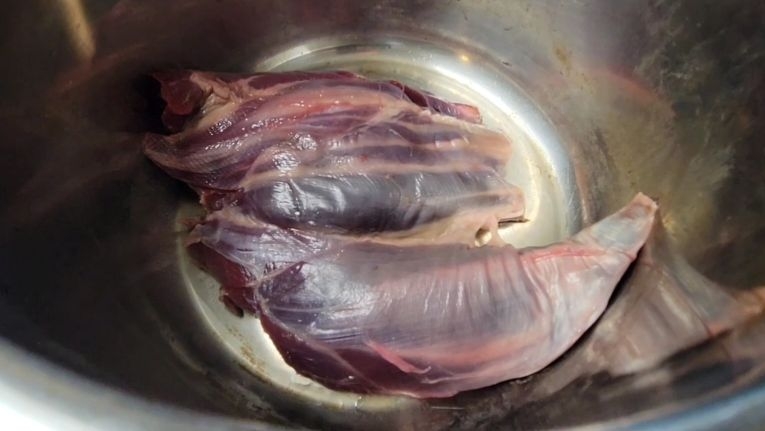 Start off by turning on your Instant Pot or pressure cooker. Our Instant Pot has a sauté option, this step is optional, but does add a little extra flavor. Once it reaches temp to sauté, brown each side of the shanks for just a couple minutes.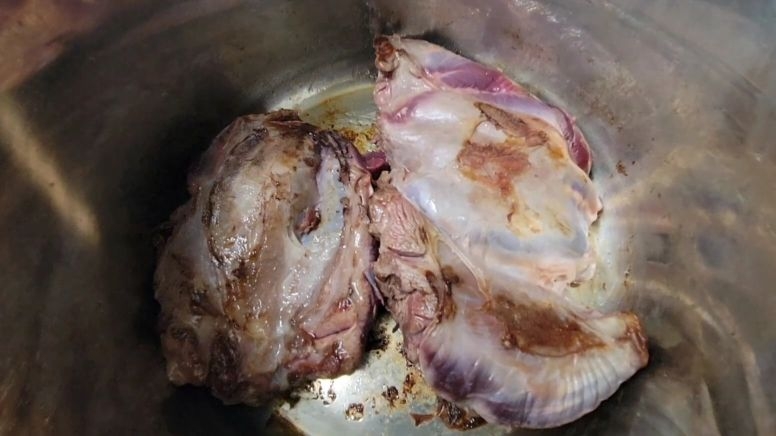 If you were to just drop the roast(s) down in there and not sear them, that would be just fine. After browning the meat, add in your dry packets, your pepperoncini, your stock, and your butter. There is no need to stir to incorporate, just make sure there is liquid on the bottom of the pot so it doesn't burn your meat. Set your pressure cooker to HIGH pressure. Adjust the cook time accordingly, as a good rule of thumb, whitetail roasts should go for about an hour. Once the pressure cooking has finished, allow 15 minutes for a natural release.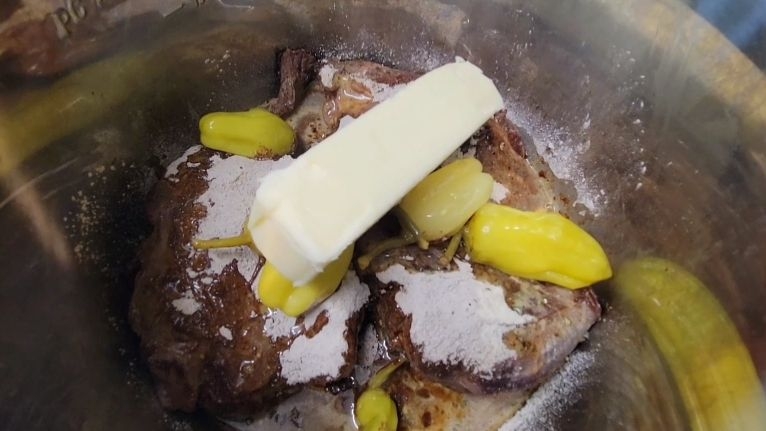 When the natural release has completed, open up the lid and check for tenderness. The meat should break apart easily when using tongs or a large fork. If you open up the lid and it is still not tender, reset for another 15-30mins and check back after another 15-minute natural release.
When it's finally done cooking, make sure to pick out the pepperoncini stems before breaking up all of the meat. Then place your provolone cheese over the top of the broth to melt.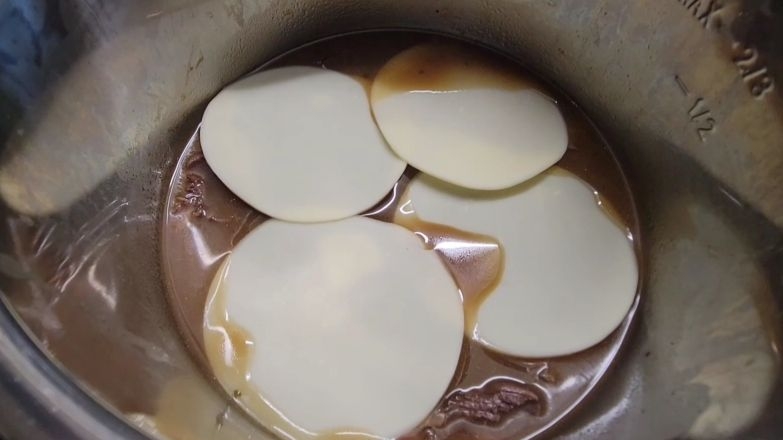 You can now place this meat, cheese, and broth mixture over grits (or mashed potatoes) and add a nice, buttered piece of crusty bread to sop up the broth! Enjoy!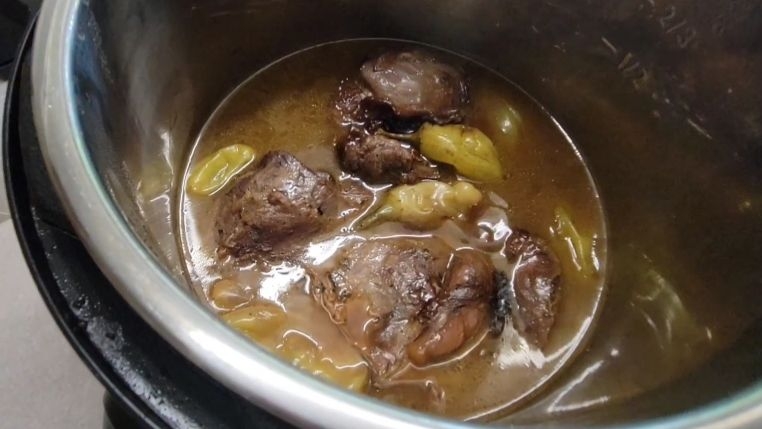 --Wild Game Cook