Deer meat tacos are probably my all-time favorite--they are so easy to make, taste great, and take me back to my childhood! My kids' favorite is probably deer burgers, so why not jump on one of these viral trends and make smash burger tacos? Yet, another recipe that adults and kids alike can get behind...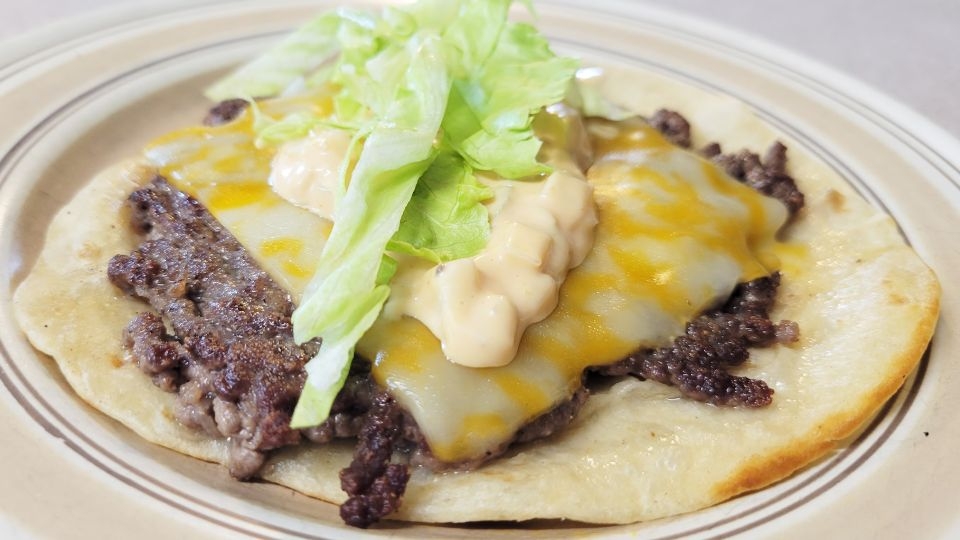 Venison Smash Burger Tacos
Serves: 4-6
Prep Time: 5-10mins
Cook Time: 10-15mins
Ingredients
1 lb. ground venison (20% fat added, recommended)
6" Flour tortillas (we prefer La Banderita brand)
Sliced American cheese
Shredded lettuce
Dill pickle chips (optional)
Burger or steak seasoning (salt & pepper would work as well)
"Burger" Sauce:
4 tbsp Mayo
4 tbsp Ketchup
2-3 tbsp Sweet Relish
1-2 tbsp of finely diced white onion (any onion would work)
½ tbsp Yellow Mustard

In a bowl, mix together the sauce ingredients and place in the fridge to come together.
Preheat your skillet or flattop med-high heat.
Make your venison into super-thin patties, season both sides with your burger seasoning of choice (we like Hi Mountain "Hickory Burger" seasoning) and set them aside.
Place 1-2 tbsp of olive oil in your skillet or on your flattop, then take a burger patty and place it on a flour tortilla, then place it burger side down in your skillet, and sear it for 2-3 mins. You want to cook the burger about 75% of the way on this side. Then flip the tortilla, add your sliced cheese, and continue cooking for an additional 1-2 mins to finish cooking the burger through. Be cautious of the heat in your skillet: you may need to lower it, so as not to burn the tortilla. When it's done cooking, remove and set aside, allowing residual heat to continue to cook the burger. As the cheese melts, add your shredded lettuce, burger sauce, and pickles. Then pick it up, fold, and enjoy!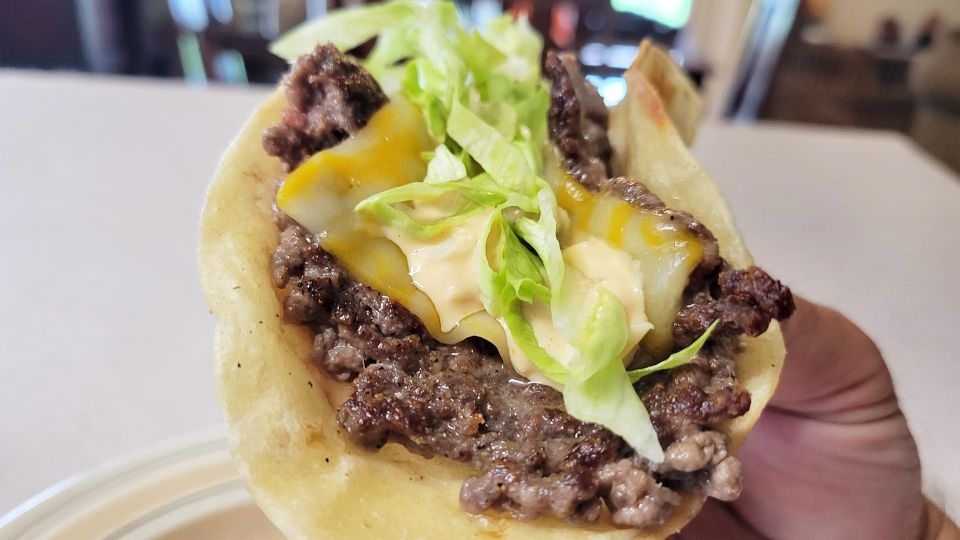 --Wild Game Cook