Looking for a comfort food dish to warm you up on a cold winter day or just bring the family together around the dinner table on a Sunday evening? This White Winter Lasagna dish is a twist on your grandma's traditional lasagna and will definitely hit the spot! This recipe was inspired by Rachael Ray.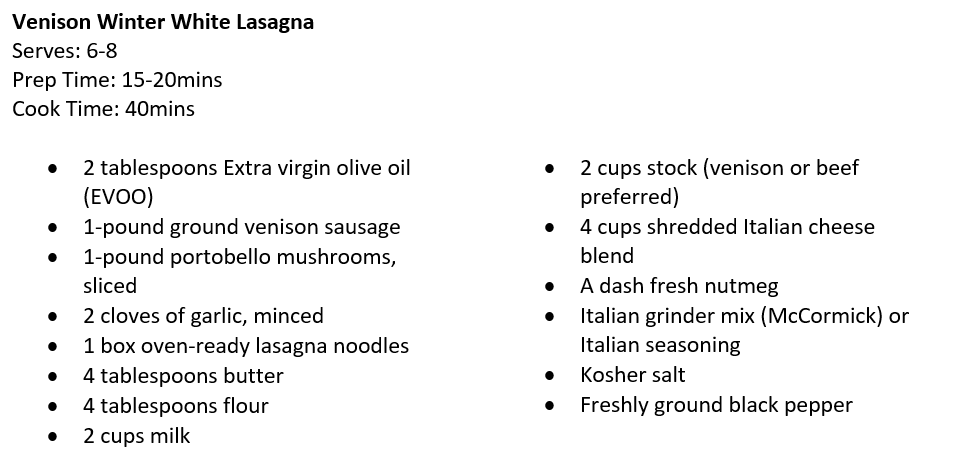 Preheat an oven to 375F.
Place a large skillet over medium high heat with 2 tablespoons EVOO. Add the venison sausage to the pan, season with a touch of salt, pepper, and Italian grinder mix, break it up until the meat is crumbled and cook until browned. Remove venison and set aside.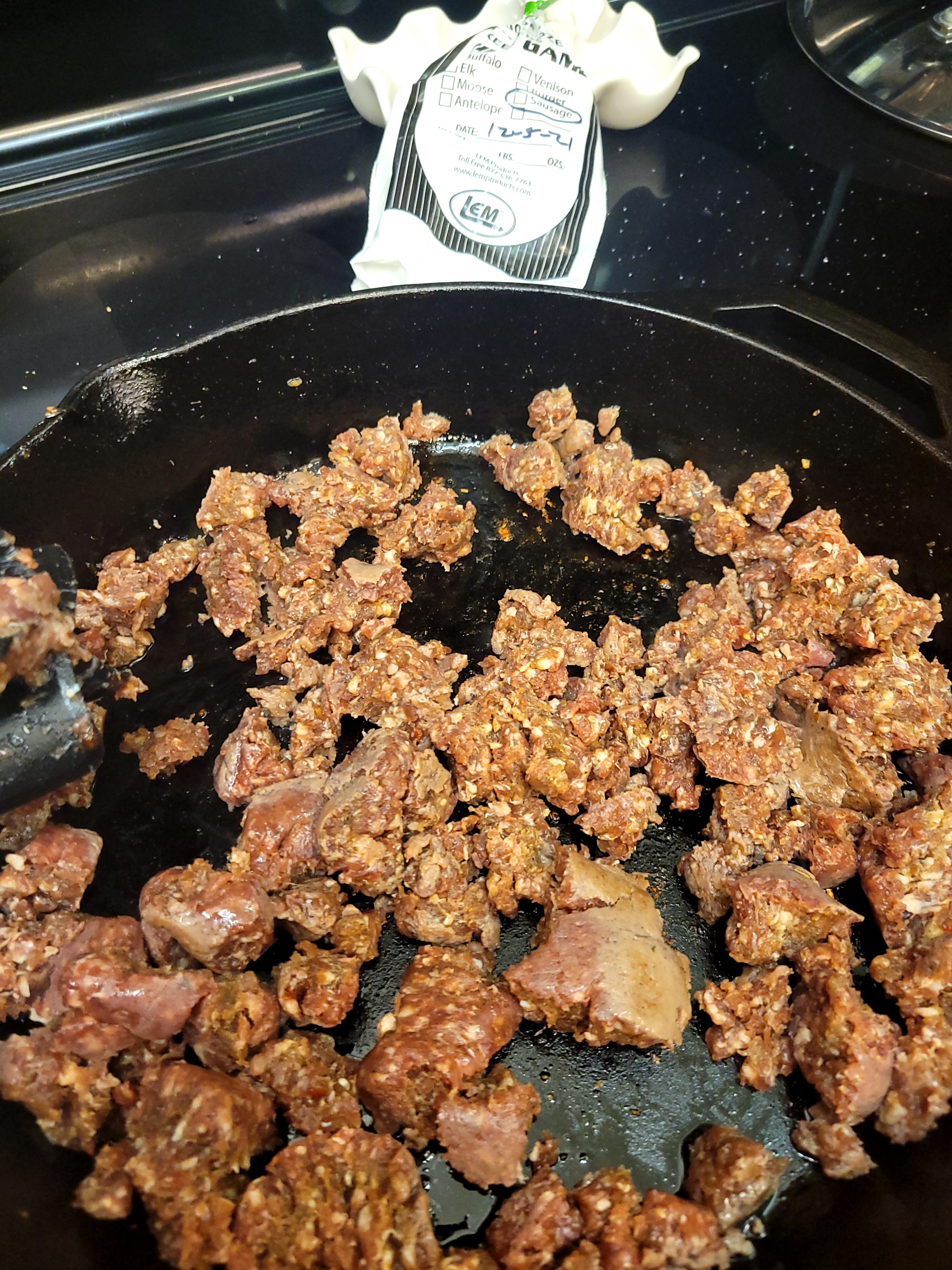 Add the mushrooms to the same skillet, season them with salt, pepper, and Italian grinder mix, and sauté until golden brown. Once they have some good color to them, add in the garlic, stir to incorporate, sauté for 30 secs to a minute, remove from heat, add back in the venison, stir to incorporate, and set aside.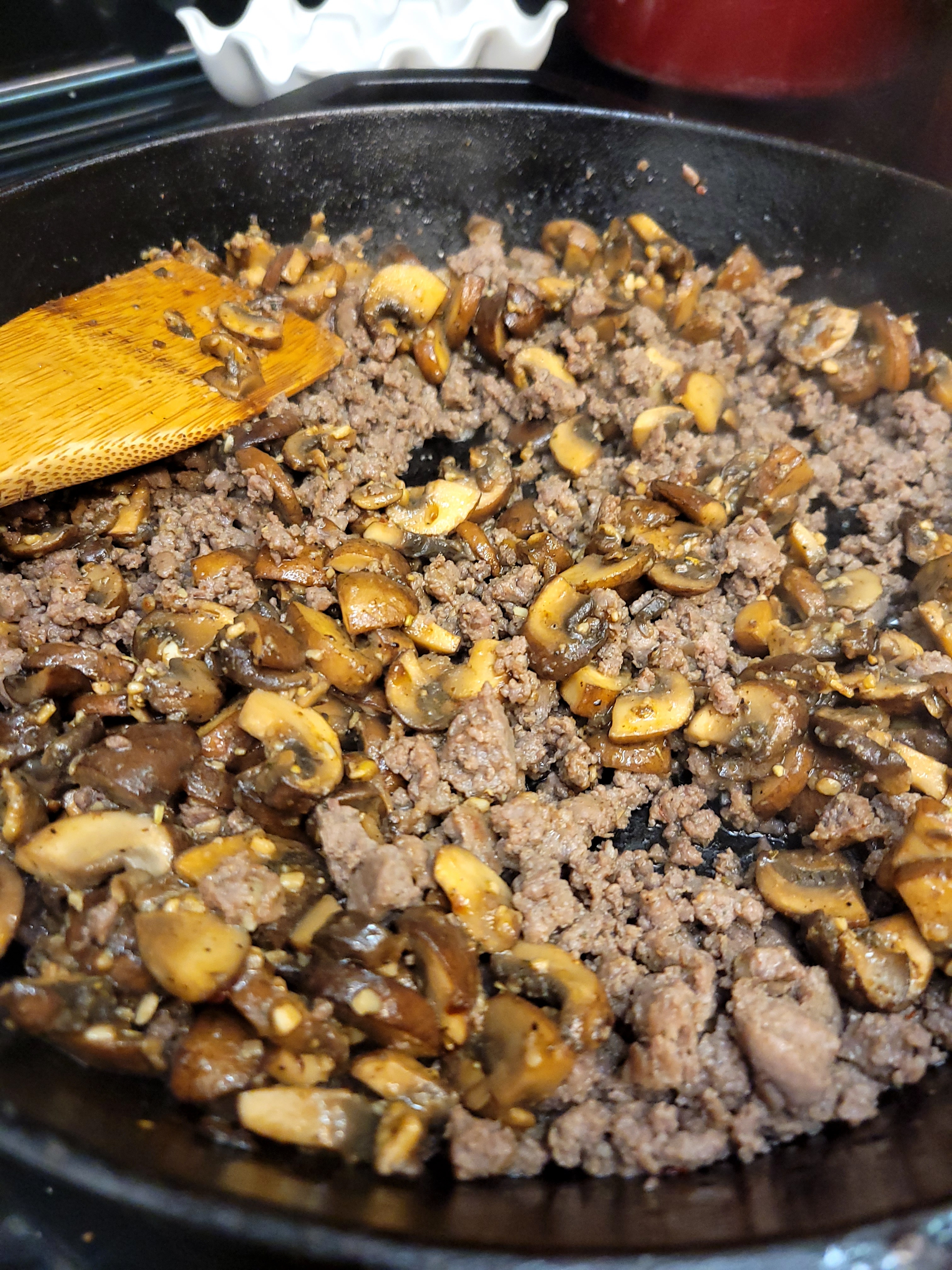 Bechamel Sauce (butter, flour, milk)
While the venison is browning, place a large saucepot over medium heat and melt the butter. Sprinkle the flour over the butter, stir to incorporate, and cook it for about 1 minute. Whisk in the milk and stock and bring the sauce up to a bubble. Add in the nutmeg and season it with salt and freshly ground black pepper to taste, then simmer until the sauce thickens.
Assemble the lasagna by ladling a small amount (about 1/2 cup) of the sauce into the bottom of a 9x13 baking dish. Lay three lasagna noodles over the sauce, and top them with about 1/3 of the venison mushroom mixture. Top with about 1 cup of the sauce and about 1 cup of the shredded cheese. Repeat this layering process 2 more times. Top the lasagna off with 3 more noodles, the remaining sauce, and the remaining shredded cheese.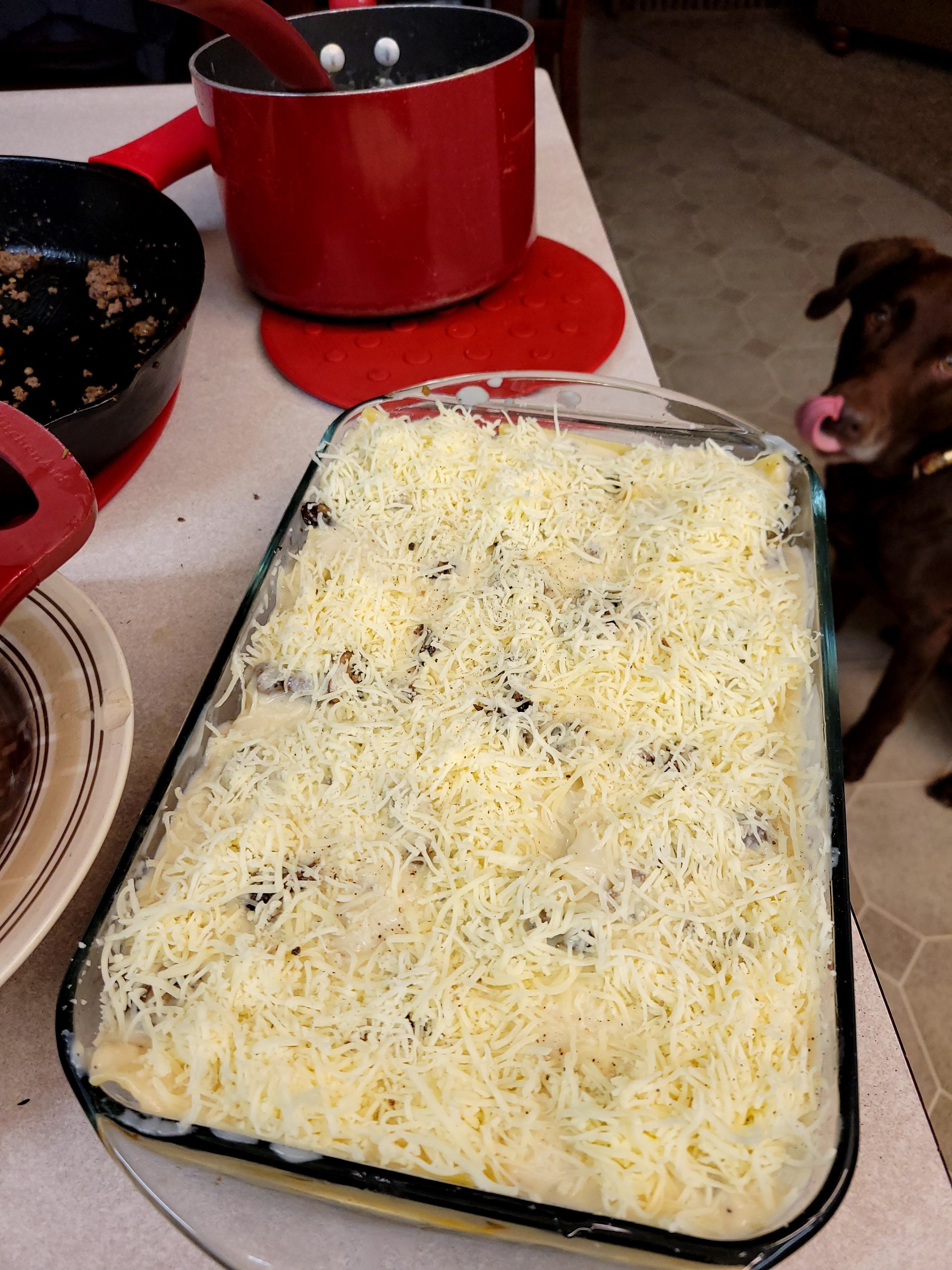 Cover the pan with aluminum foil and bake the lasagna for 25 minutes. Remove the foil from the baking dish and bake another 15 minutes until the cheese is melted and has some color to it.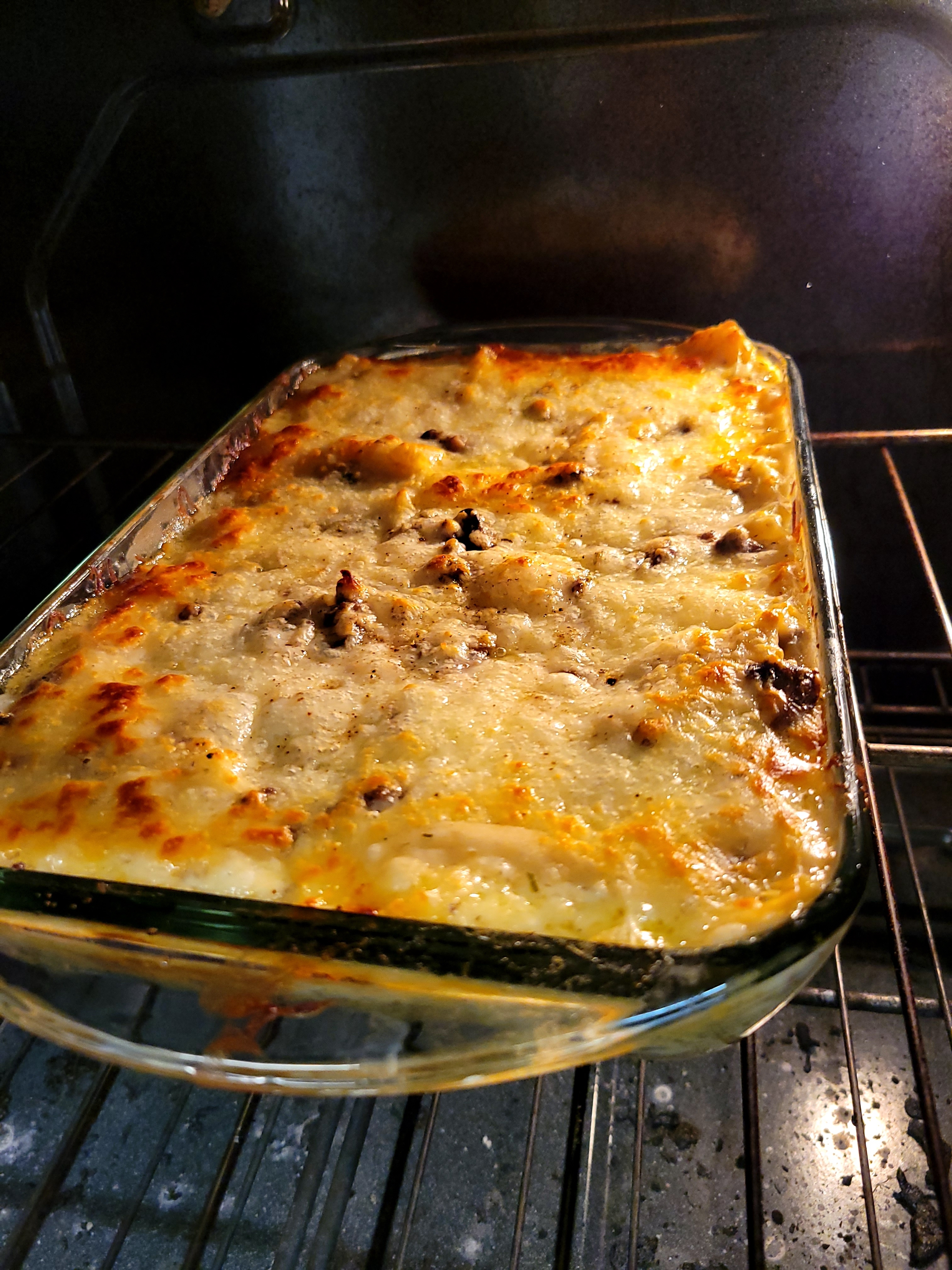 Rest for 10-20mins to allow the sauce to set and cool down. Slice into servings and enjoy!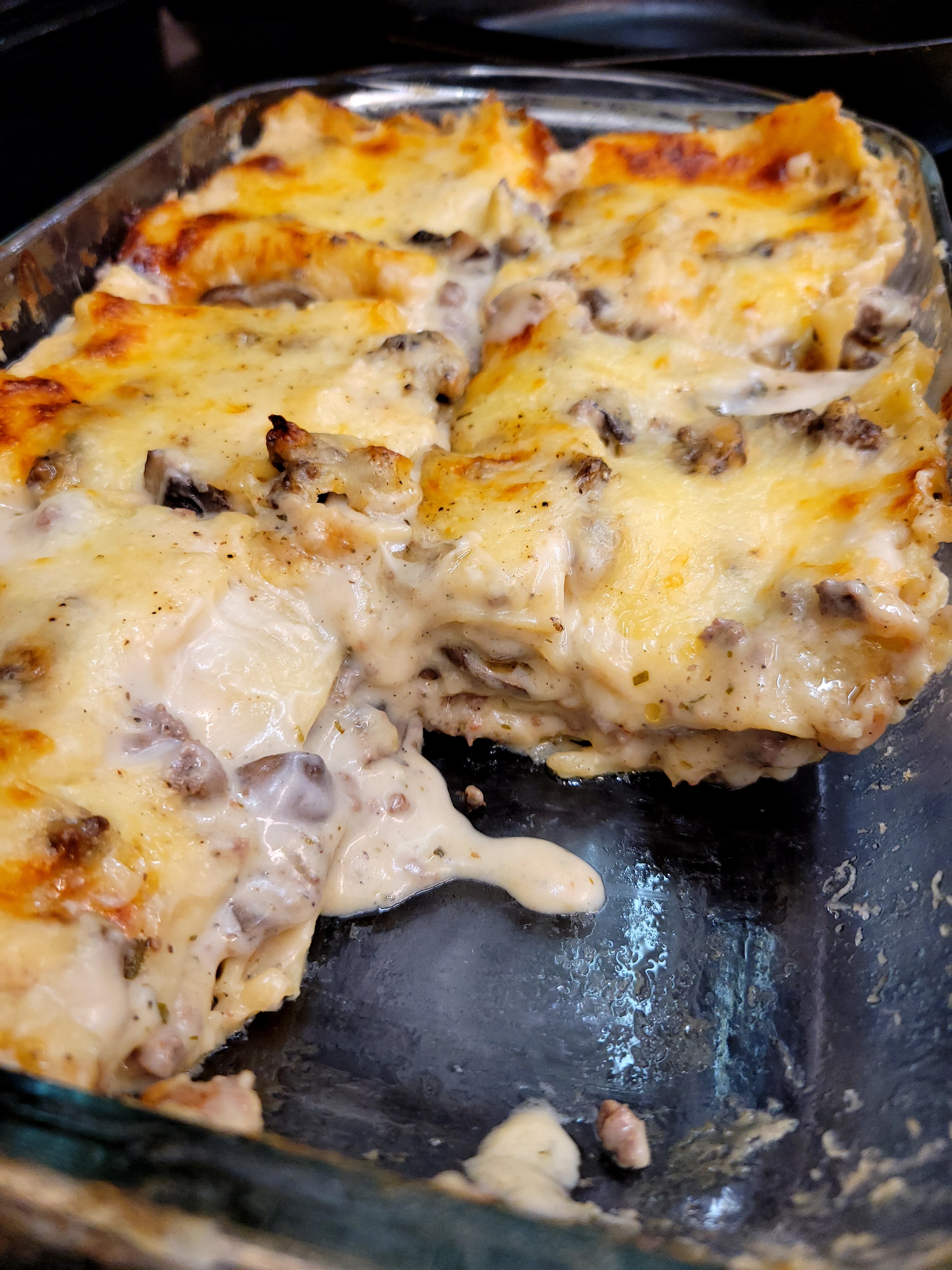 --Wild Game Cook