How Old Is My Buck Knife?
Buck's Date Code Chart
The symbols stamped onto your blade indicate which year your knife was made. Please refer to this chart to find out the age of your knife.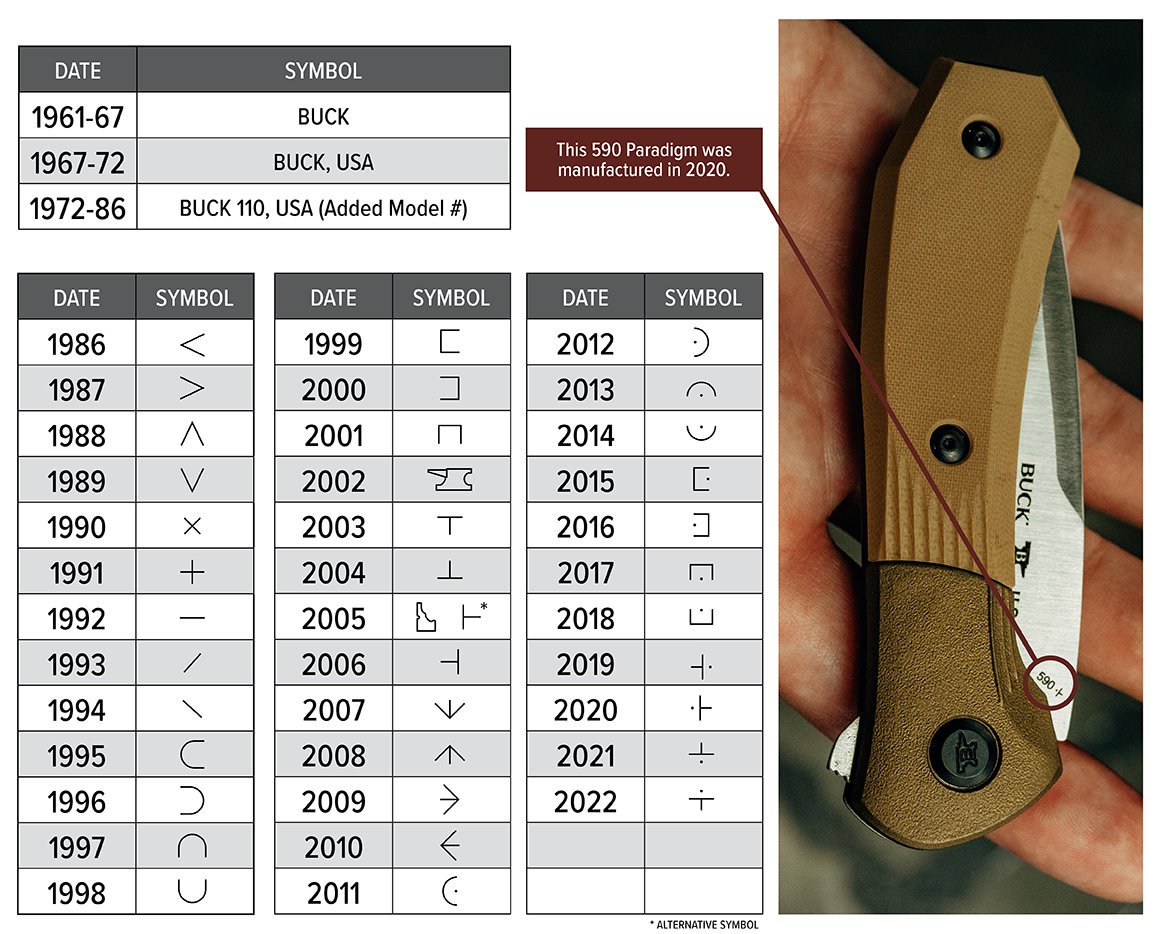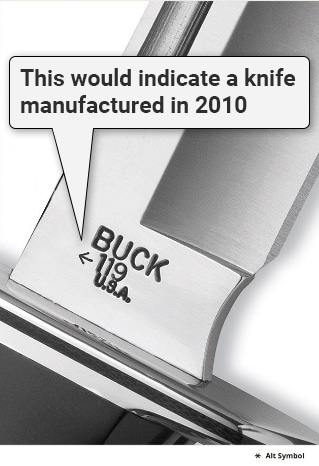 110 & 112 Models:
1974 - 1980

One dot on each side of model number.

1980 - 1981

One dot on left side, two dots on right side.

1981 - 1986

Two dots on each side.

*2002

The anvil was used instead of model numbers (on all knives) this year only.
Customs still use the anvil mark.

110 Folding Hunter 50th Anniversary Edition, 2014

Initial production of 110 anniversary features anvil only blade stamp.
Most production includes Buck USA and anvil blade stamp.
Learn More About Buck Knives
Content provided and used with permission from Buck Knives