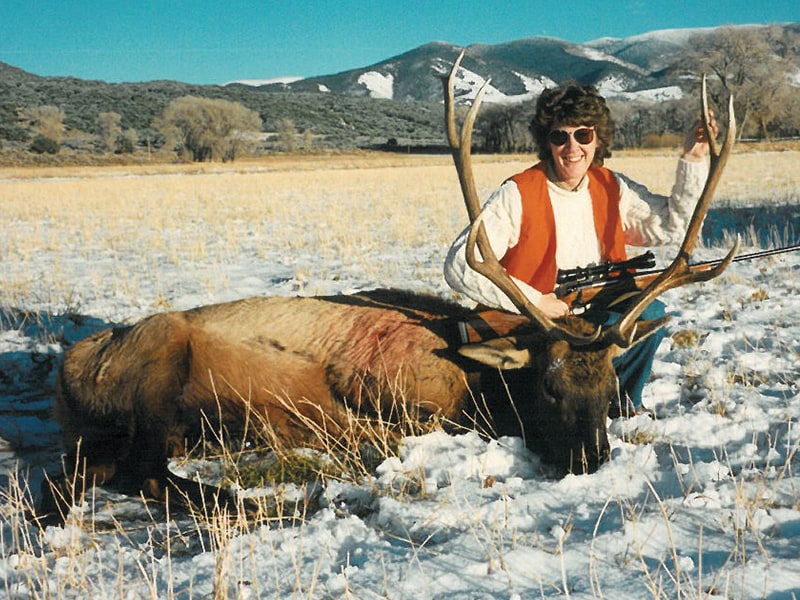 A friend from ATK/Blount said to me "Larry, if you ever want to take Brenda on a nice elk hunt, I can recommend a great place. They drive the logging roads in old Suburbans and have a wonderful lodge – and a gourmet chef." Well, who wouldn't like a place like that?
When Brenda was growing up in southeast Missouri, dads mostly didn't teach their daughters how to hunt and shoot – such activities being reserved for boys; Brenda's dad was a hunter – mostly quail and squirrel – but never took her along. She remembers having fired a shotgun once, when she was nine or ten; but that was it. Starting before we were married, Brenda and I shot doves and skeet together, but that pretty much ended when the kids came along, starting in '74.
As Russell and Sara were growing up, naturally they wanted to tag along with dad, when I went hunting – and they did. One day Brenda and I had a serious conversation about the future, discussing how the kids were going to grow up and move away; and when they came to visit at Thanksgiving and Christmas, they were going to want to go shooting or hunting with dad – while mom was home fixing dinner. Perhaps that was the conversation that kindled Brenda's interest in hunting, because she loved spending time with our kids.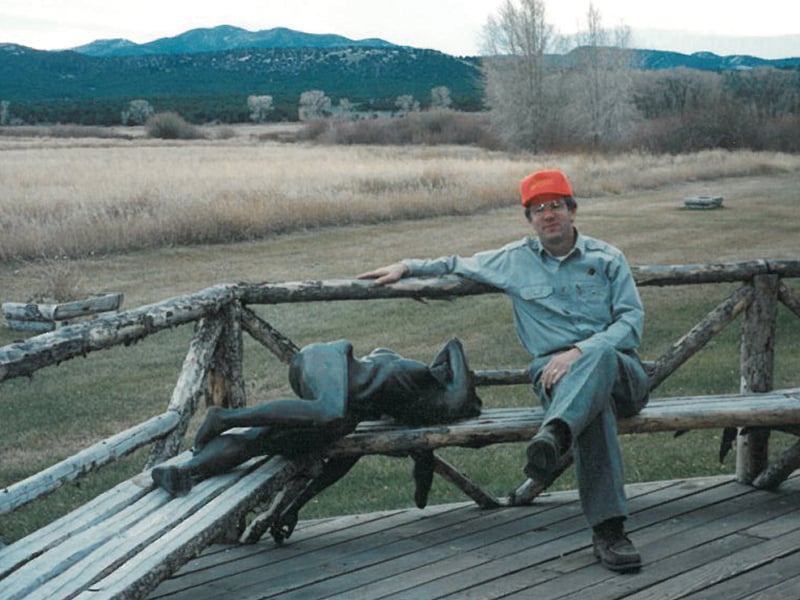 The Forbes Trinchera Ranch was 300,000 acres of mostly timber in south/central Colorado; and it was partnered with the state in the Ranching for Wildlife Program. There were lots of elk and a very-long season, so we signed up for that fall, hoping it was everything my friend had described it to be.
It was an easy hunt, as hunts go; we drove around the ranch and did our spotting from a Suburban, not horseback or on foot – and spent the nights in the lodge rather than a tent. It was the fifth day before Brenda got her elk, after a long stalk through the bottoms of Trinchera Creek. She made a good shot at about 125 yards, but when the bull didn't immediately fall, she turned and asked excitedly "why didn't he fall down, didn't I hit him?" I assured her that she had indeed hit him and very well. Soon he went down and that was Brenda's first elk – her first big game animal.