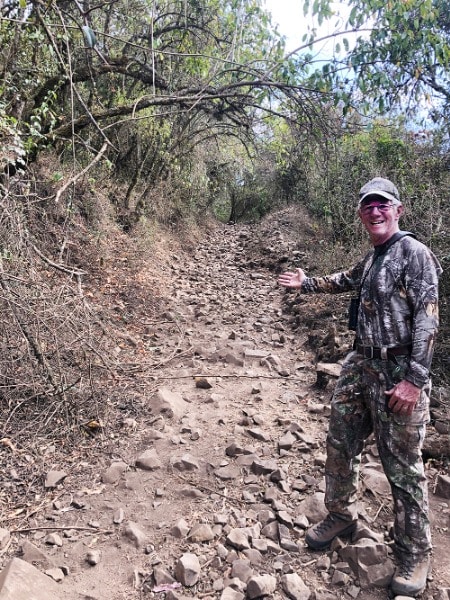 It was just another 14-day Safari in Africa; we've hunted there many times, so it didn't seem necessary to ask a lot of questions. But this turned out to be a walking safari, in the highlands of Ethiopia and there was more walking and more climbing than I could have ever imagined. In eight days of pursuing the Mountain Nyala, at an elevation of 8500 feet, my PH and I walked 87 miles and climbed 7200 feet, on those rocky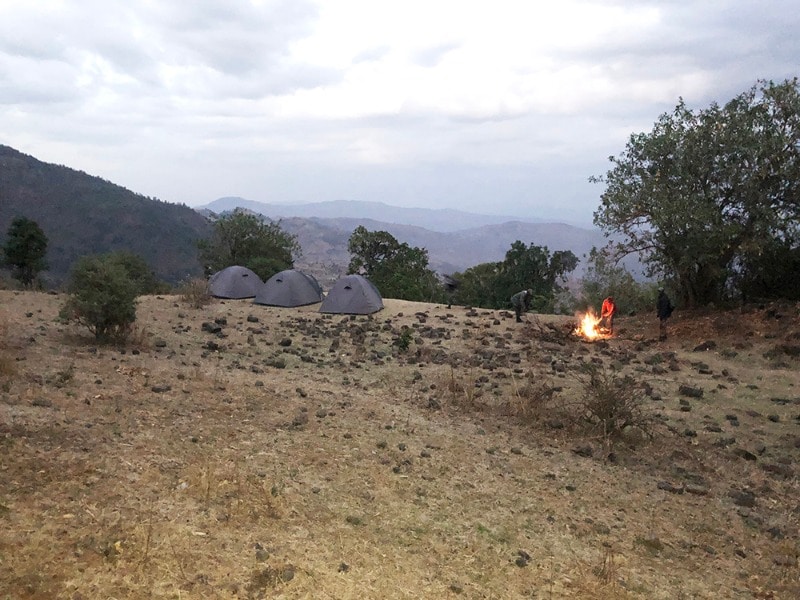 trails. First safari on which I've ever lost weight.
Everything started routinely, a 12-hour direct flight from Chicago's O'Hare to Addis Ababa, Ethiopia. Then, a 7-hour drive across the Great Riff Valley into the southern highlands. And finally, a 45 minute 4-wheeling trip up the mountain to base camp, arriving just before dark.
The next morning, Brenda and I hunted in opposite directions, a short distance from camp. At noon, the PH's said they would like to move us to a spike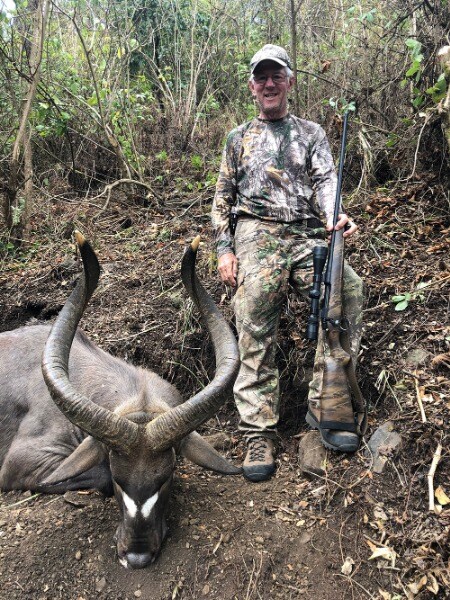 camp on the next mountain to the east, where there was a better chance for the Nyala. They would move me today and Brenda tomorrow. Just take the minimum essentials; it should be a short hunt; sure! Back down the mountain we went, in the safari car, across the small valley to the base of the other mountain. There was no road to spike camp; so, we climbed nearly a thousand feet, over rocky trails, for nearly two hours.
Next morning,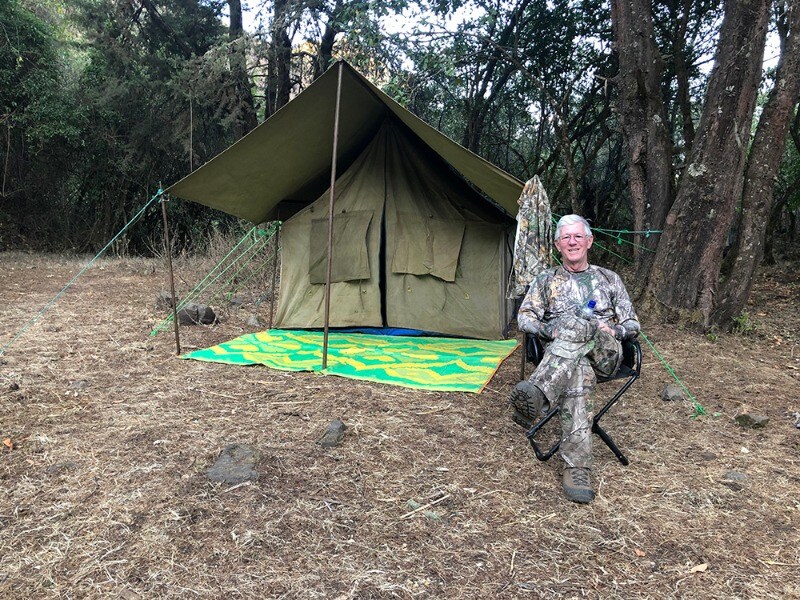 we were up early and out looking for Nyala, about a mile from camp, with no luck. Back for lunch, Brenda had joined us. That afternoon my PH and I pushed to the south end of the mountain and had a slow, careful walk back to spike camp after dark. Even with flashlights, the walking was much tougher than during daylight.
That night we made another plan – a sub-spike camp at the far, south end of the mountain, an hour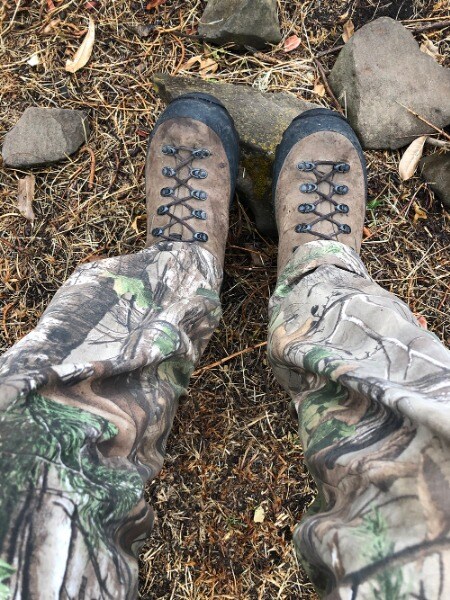 away from spike camp. This would allow us to hunt at first and last light. We developed a daily routine, hunt till 9 or 10 each morning, then walk back to spike camp for lunch and some rest. Depart at 3:30 pm for the hunting area, hunt till dark; then Mountain House dinner at the campfire, and sleep at sub-spike camp – repeat as necessary. On the eighth day, my Nyala was down. Toughest hunt of my life!