Brenda Potterfield Honored with the NRA's 2019 Sybil Ludington Women's Freedom Award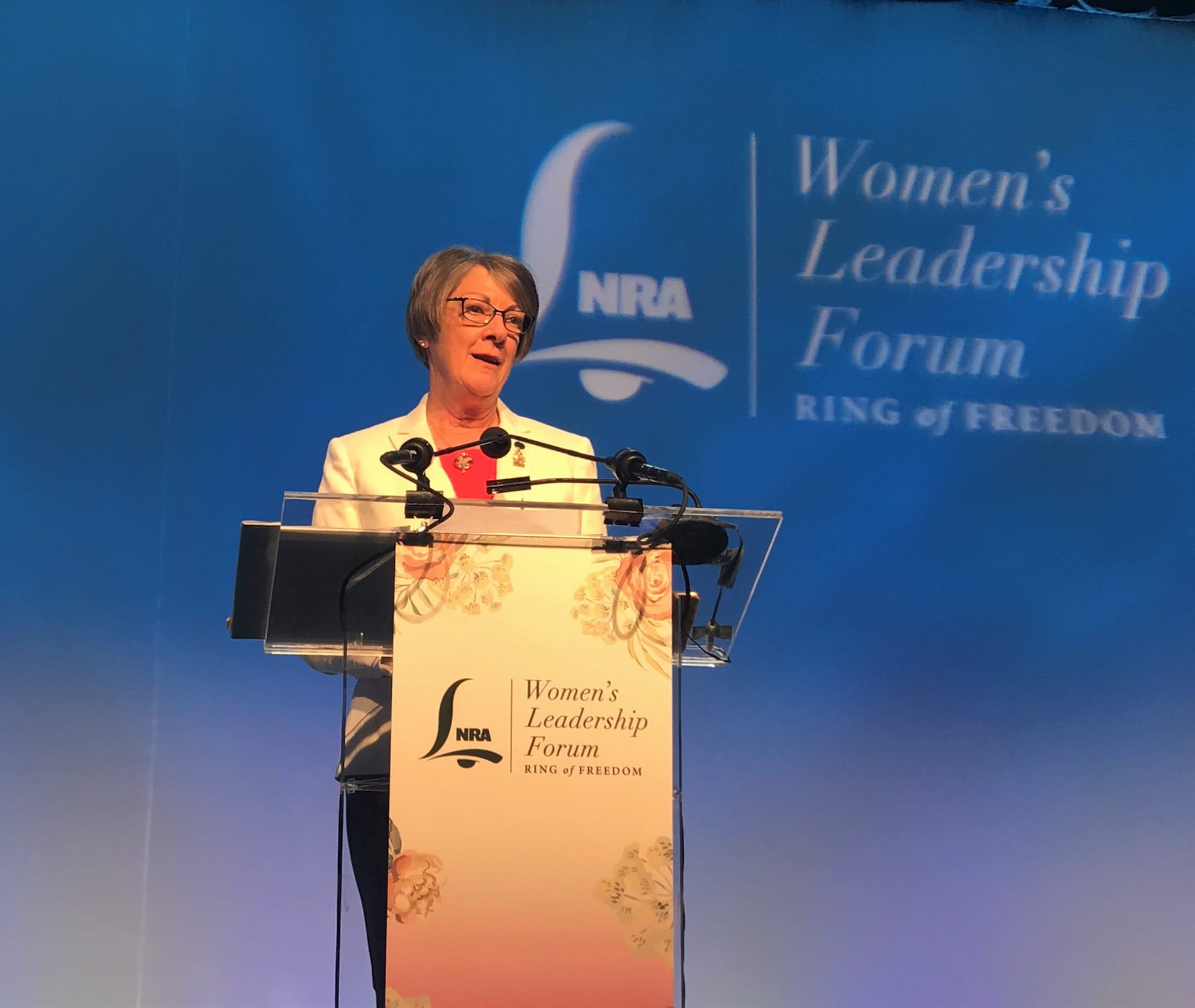 by MidwayUSA

Columbia, MO -

The National Rifle Association has selected MidwayUSA's Brenda Potterfield as the recipient of its 2019 Sybil Ludington's Women's Freedom Award. The award, presented during the 2019 NRA Annual Meetings at the Women's Leadership Forum luncheon, is named after a Revolutionary War heroine who, at the age of 16, risked her life to alert the patriots about an imminent attack from the British. The NRA bestows this award to honor those demonstrating accomplishments in protecting our Second Amendment freedoms.

"It's an honor to accept this award from the NRA – the foremost guardian of our right to keep and bear arms," said Potterfield. "I'm humbled to be recognized for my efforts toward making sure America's shooting sports traditions live on through increased involvement by women and future generations."

"Brenda Potterfield is the personification of the legacy of Sybil Ludington's sacrifice for freedom," said Susan LaPierre, co-chair of the NRA's Women's Leadership Forum (WLF). "From helping coordinate the expansion of gun rights in her home state, to her national involvement with the WLF in getting more women involved in the shooting sports industry, Brenda's dedication to the protection of the Second Amendment has been unwavering."

About MidwayUSA
Both country kids from Missouri, Larry and Brenda Potterfield turned their passion for shooting sports into a career by opening a small gun shop in 1977 that would eventually become MidwayUSA (www.midwayusa.com). They instilled family values like honesty, integrity and respect for others into the business, and strive to maintain this culture with each Employee added to their growing team. For 41 years, MidwayUSA has maintained an unyielding focus on Customer Satisfaction and continues to offer JUST ABOUT EVERYTHING® for Shooting, Hunting and the Outdoors.