First Annual Camo TuesdayTM a HUGE Success!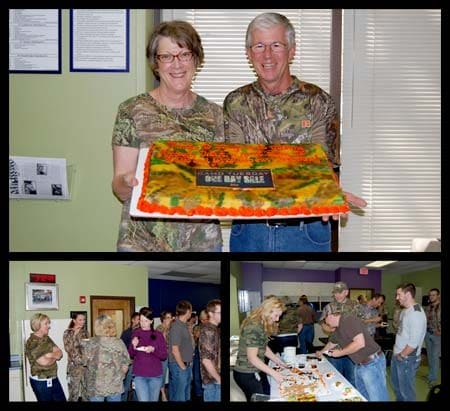 by MidwayUSA

Columbia, MO -

On Tuesday, September 4, MidwayUSA launched Camo TuesdayTM - The First Official Shopping Day of the Fall Hunting Season. Thanks to the tremendous support from MidwayUSA Customers, Camo TuesdayTM was a HUGE success!

MidwayUSA's First Annual Camo TuesdayTM offered products discounted up to 60% off retail and free shipping on thousands of items, creating a shopping event that sets the standard for how hunting Customers think about buying their fall hunting supplies.
"We have the best Customers in the industry and Camo TuesdayTM wouldn't have been possible without them," said MidwayUSA President Matt Fleming. "This event and its success allowed us to make a statement that MidwayUSA is a major destination for hunting products. Thank you to all the Employees who helped make it successful."
Camo TuesdayTM also brought the introduction of several new camo hunting products from the MidwayUSA family of branded items. For more information about MidwayUSA branded products, view them all at https://www.midwayusa.com/brand/midwayusa today!
"This event wouldn't have been possible without the creative efforts of lots of MidwayUSA Employees," said founder and CEO Larry Potterfield. "Dressing up in camo, eating cake and celebrating with everyone really makes me proud of MidwayUSA and reiterates the fact that MidwayUSA really is a great place to work!"
Contact:
Beth Cowgill
MidwayUSA Public Relations
pr@midwayusa.com