Follow MidwayUSA to the 29th Annual RMEF Elk Camp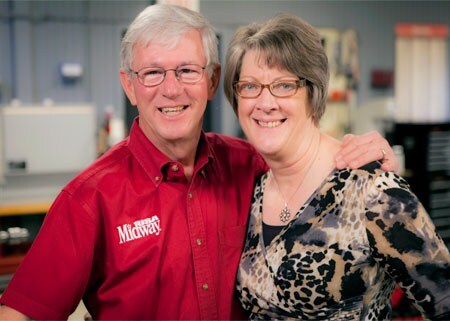 by MidwayUSA

Columbia, MO -

Longstanding partners with the Rocky Mountain Elk Foundation (RMEF), MidwayUSA is proud to return to the 2013 Elk Camp in Las Vegas, NV beginning February 28 through March 3 at The Mirage Hotel & Casino and Las Vegas Convention Center. Are your bags packed?

This year's Elk Camp is bigger and better than ever, with over 600 exhibitor booths, the 2013 World Elk Calling Championships, live auctions and nightly entertainment from country music super stars.

As a proud sponsor of Elk Camp for several years in a row, MidwayUSA's Larry Potterfield will also be on site to visit with Elk Camp attendees Saturday, March 2. Larry will be walking around the exhibit hall throughout the morning and afternoon.
"We are grateful for our strong ties with Larry and Brenda Potterfield and MidwayUSA," said David Allen, RMEF president and CEO. "Their continuing support and sponsorship allow us to have greater success in our conservation efforts and in spreading our hunting heritage to the next generation."
Returning to Elk Camp on Friday, March 1 is the Youth Wildlife Conservation Experience (YWCE). Officially launched during the 2012 convention season, the YWCE brings in nearly 200 high school students from Las Vegas area high schools and gives them the opportunity to spend a day at Elk Camp. Students get the chance to roam the exhibit halls, hear from conservation group leaders and learn how Hunting is Conservation.
New for 2013, RMEF is offering attendees two registration packages for those looking to get the full experience of Elk Camp. Visit https://www.RMEF.org/ELKCAMP to sign up today!
For more information about MidwayUSA's partnership with the Rocky Mountain Elk Foundation, please visit https://www.midwayusa.com/General.mvc/Index/RMEF.
Contact:
MidwayUSA Public Relations
pr@midwayusa.com