Larry and Brenda Potterfield Support New England International Junior Shooting Sports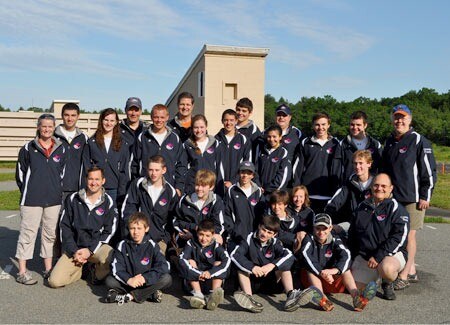 by MidwayUSA

Columbia, MO -

While being active contributors to the youth organizations in Mid-Missouri, MidwayUSA's Potterfield family also supports youth organizations throughout America whose vision is to create future leaders in the shooting sports industry. One of their most recent donations went to the New England International Junior Shooting Sports, Inc.(NEIJSS) in the amount of $175,000.
"NEIJSS isn't just a shooting club, it's a group of leaders teaching kids how to shoot safely, responsibly and have fun," said MidwayUSA founder and CEO Larry Potterfield. "Brenda and I hope this donation allows this organization to make a huge difference in lots of kid's lives."
Each year the NEIJSS hosts athletes of all ages and supports high school and college shooting events all across the New England area. Through donations from people like the Potterfields, NEIJSS is creating more opportunities that will allow young Olympic hopefuls to train in the northeast.
"We have a tremendous number of young athletes interested in shooting International Trap and International Double Trap in the New England area," said NEIJSS president Hank Garvey. "The generous donation the Potterfields have made will make a huge difference to our young shooters. They are learning how to be responsible young adults that will turn them into our future leaders."
For more information on the NEIJSS, please visit the NEIJSS website (www.neijss.org), their Facebook page (https://www.facebook.com/NEIJSS) or call 978-270-8300.
Contact:
MidwayUSA Public Relations
pr@midwayusa.com