Larry Potterfield Receives 2011 Shooting Industry Academy of Excellence Award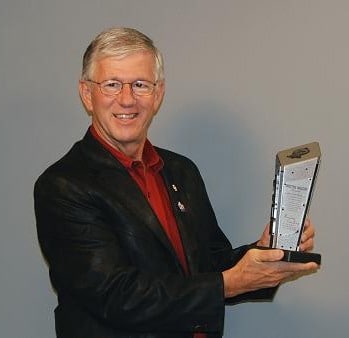 by MidwayUSA

Columbia, MO -

MidwayUSA, a catalog and Internet retailer offering JUST ABOUT EVERYTHING® for Shooting, Reloading, Gunsmithing and Hunting, was pleased to receive word last week that Founder and CEO Larry Potterfield was announced as the 2011 recipient of the Shooting Industry Academy of Excellence Award.

This prestigious award is given to Individuals who have made valuable contributions to the shooting industry through product design, industry representation or marketing expertise. Potterfield was recognized, in part, due to his leadership in donations to youth shooting sports programs that exceeded $4 million in 2010. These included $1 million donations to the NWTF youth shooting program and $500,000 to the NRA Youth Hunter Education Challenge. Previously, Potterfield established the Scholastic Shooting Trust Fund, which was created to sustain high school, college and university shooting programs through annual grants. This year's Shooting Industry Awards were announced on Friday, July 22 in conjunction with the Shooting Industry Masters event in Bowling Green, KY.

Although this award was presented to Larry Potterfield, he would be the first to note that his wife, Brenda, deserves her fair share of the credit. Larry Potterfield, Founder and CEO of MidwayUSA remarked,
"This award is a great validation, from our peers, that Brenda and I are on the right track in supporting the youth shooting movement in the United States. Tomorrow's leaders are in 4H, Boy Scouts, and the youth programs of the Key Conservation Groups; and they're attending high schools and colleges. Our passion is to help fund programs that allow more kids to pull the trigger more times. The Scholastic Shooting Trust Fund, which provides funds for high school and college shooting teams, is our favorite charity."
For more information about Potterfields or MidwayUSA, please visit https://www.midwayusa.com or call 1-800-243-3220.
For more information about the Shooting Industry Awards, please visit www.shootingindustry.com.