Larry Potterfield the Keynote Speaker for Alaska Performance Excellence Meeting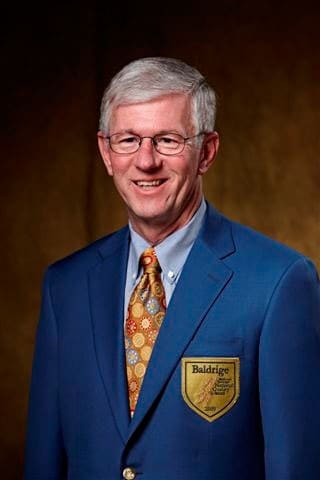 by MidwayUSA

Columbia, MO -

MidwayUSA, a catalog and Internet retailer offering JUST ABOUT EVERYTHING® for Shooting, Reloading, Gunsmithing and Hunting, is pleased to announce that Larry Potterfield, Founder and CEO of MidwayUSA, will serve as a keynote speaker for the Shooting for Number One event on Friday, June 24. Alaska's Resource Development Council and the Alaska State Chamber of Commerce are co-sponsoring this event, hosted by Alaska Performance Excellence (APEX).

Larry Potterfield will address Alaskan businesses and organizations about achieving performance excellence at the Dena'ina Center in Anchorage, Alaska, beginning at noon on Friday. The event is open to the public and anyone can purchase tickets at Rdc.org. After the event, Potterfield will also meet with APEX's board of directors and the Southcentral Foundation.

APEX is a statewide, nonprofit organization whose purpose is to strengthen Alaska's organizations by working collaboratively with them using the Baldrige framework for attaining performance excellence.

APEX represents a variety of Alaska business sectors in focusing on organizational performance improvement strategies.
APEX CEO Ben Parks stated, "Some of our APEX members heard Larry speak at the Baldrige Quest for Excellence event and reported that he was an outstanding speaker with a message important to us all. They believe that Larry has the experience, the passion and the leadership to spread the word and make a difference in Alaska and I want Alaskans to hear and feel that passion."
In 2006, Potterfield challenged his organization with a goal to apply for and receive the Malcolm Baldrige National Quality Award in 2009. In 2008, MidwayUSA received the Missouri Quality Award and in 2009, MidwayUSA achieved Potterfield's goal of receiving the Baldrige National Quality Award with their first application. Potterfield also founded the Baldrige Performance Excellence Group in Columbia, Missouri, to further deploy the criteria to local organizations.
For more information about APEX, please visit www.akapex.org.