Larry Potterfield to present at the Birmingham,AL Baldrige Regional Conference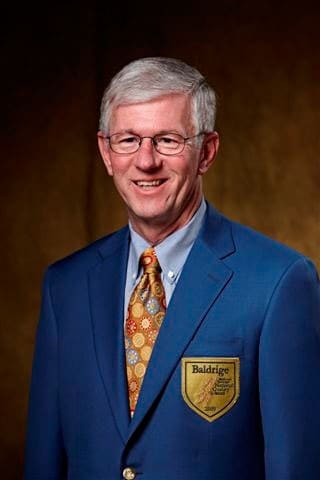 by MidwayUSA

Columbia, MO -

MidwayUSA, a catalog and Internet retailer offering JUST ABOUT EVERYTHING® for Shooting, Reloading, Gunsmithing and Hunting, is pleased to announce Larry Potterfield, Founder and CEO of MidwayUSA, will deliver the closing presentation at the Baldrige Regional Conference in Kansas City, MO, on Tuesday, September 27, 2011.

Larry Potterfield will deliver a presentation entitled, "America Needs Baldrige! How to Present it to Your Organizational Leaders" to businesses and organizations at this conference. Held at the Renaissance Birmingham Ross Bridge Golf Resort & Spa in Birmingham, AL on Tuesday, September 27, 2011, this conference is one of two regional conferences designed to showcase the best-in-class practices of the 2010 Baldrige Award Recipients as well as former recipients.

The conference is sponsored by the Baldrige Performance Excellence Program, which is part of the United States Commerce Department's National Institute of Standards and Technology. The Baldrige Performance Excellence Program was created to recognize best practices deployed by high achieving organizations in healthcare, education, service, manufacturing and nonprofit sectors.

In 2006, Potterfield challenged his organization with a goal to apply for and receive the Malcolm Baldrige National Quality Award in 2009. In 2008, MidwayUSA received the Missouri Quality Award and in 2009, MidwayUSA achieved Potterfield's goal of receiving the Baldrige National Quality Award with their first application. Potterfield also founded the Baldrige Performance Excellence Group in Columbia, Missouri to further deploy the criteria to local organizations.

For more information about Larry Potterfield or MidwayUSA, please visit midwayusa.com or call 1-800-243-3220.

For more information about the Baldrige Performance Excellence Program or the Baldrige Regional Conferences, please visit https://www.nist.gov/baldrige.