MidwayUSA's Potterfields Announce Major Donation to Great Rivers Council, BSA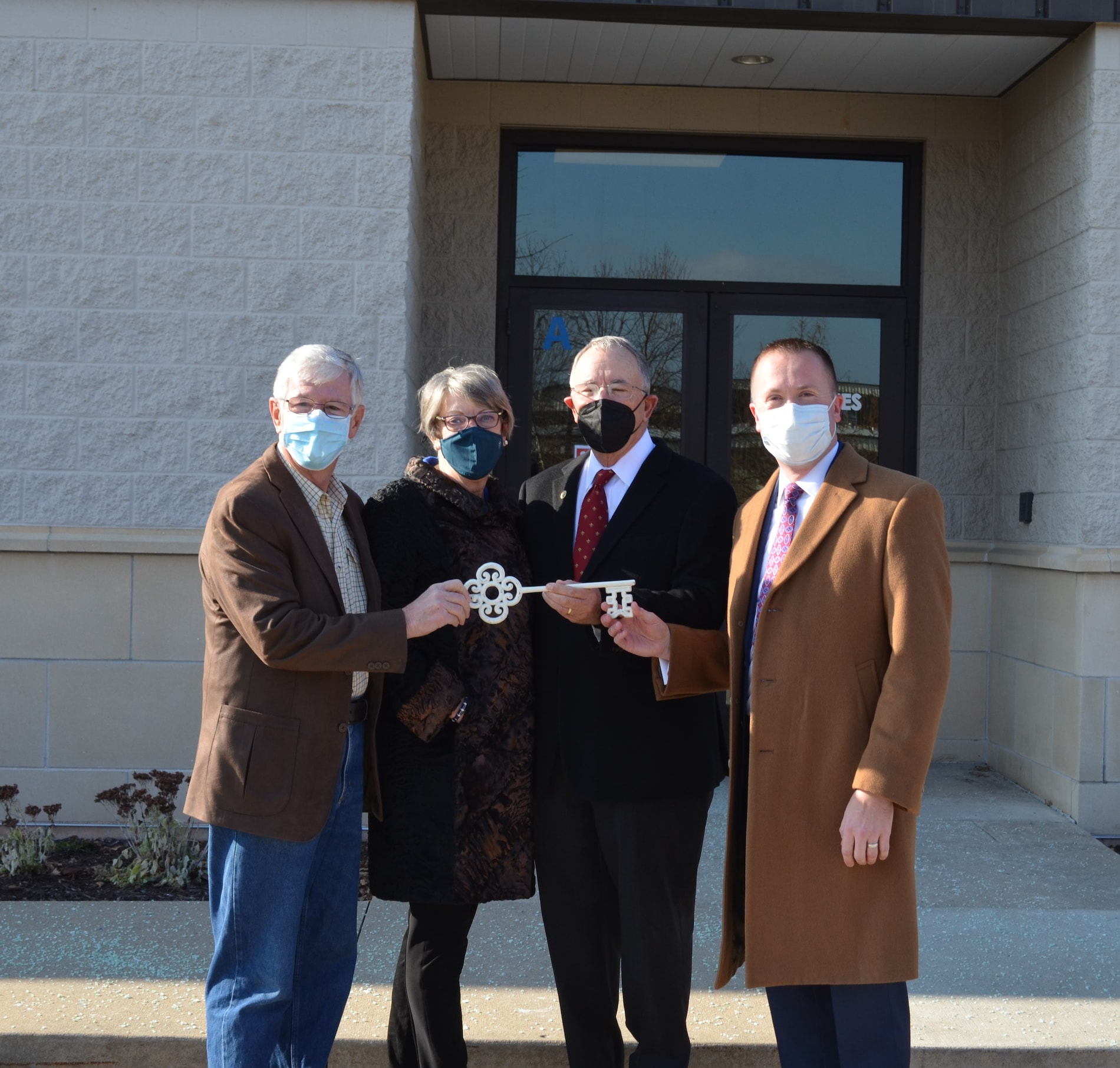 by MidwayUSA

Columbia, MO -

On Thursday, December 17th, during a Board Meeting of the Boy Scouts of America – Great Rivers Council, MidwayUSA co-founders Larry and Brenda Potterfield announced the donation of the Lincoln Building on their MidwayUSA campus to the scouting organization. The 13,000 square foot building is currently occupied by MidwayUSA's Customer Support operations, which will move to the Company's new distribution center currently under construction.

"We share common values and a passion for youth leadership development", said Mrs. Potterfield. "This building has served us well, but soon will no longer be part of our future. We are fortunate and pleased be able to donate it to one of our favorite organizations" said Mr. Potterfield.

"The Great Rivers Council, Boy Scouts of America is excited to receive this transformative gift, said Scout Executive John Fabsits. "We are elated Larry and Brenda Potterfield considered the mission, programs, and activities of the BSA when contemplating who should benefit from this donation. This contribution not only works into our strategic plan but allows us to expand our vision for the future in ways we did not consider possible just a few months ago."

When the MidwayUSA vacates the building in late 2021, plans are to move the Council office and Scout Shop to the Midway location and utilize the open space for programs and activities. The Council envisions the opportunity to create a program center for youth that could include a climbing wall, invention lab, and other activities.

About MidwayUSA

Both country kids from Missouri, Larry and Brenda Potterfield turned their passion for shooting sports into a career by opening a small gun shop in 1977 that would eventually become MidwayUSA (www.midwayusa.com). They instilled family values like honesty, integrity and respect for others into the business, and strive to maintain this culture with each Employee added to their growing team. For 43 years, MidwayUSA has maintained an unyielding focus on Customer Satisfaction and continues to offer JUST ABOUT EVERYTHING® for Shooting, Hunting and the Outdoors.