MidwayUSA Announces New Video Library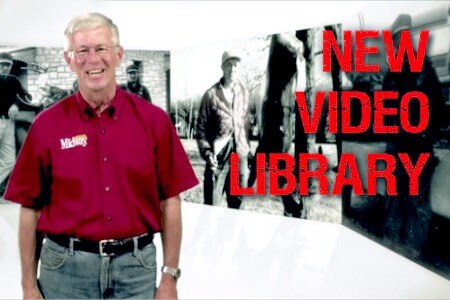 by MidwayUSA

Columbia, MO -

Curious about how to cross a fence safely when carrying a firearm or the history of the Colt 1903 Pocket pistol? You can find out in a NEW Video Library on the MidwayUSA homepage, a unique feature that offers Customers high definition (HD) videos that provide hours of information and entertainment.

As a whole, MidwayUSA's Vision is "to be the best-run business in America," for the benefit of their Customers. In order to achieve that, they have taken cutting-edge technologies and applied those to every aspect of the company. The most recent improvement has been the launch of a brand new video library.
"In the eCommerce department, our vision is to continuously produce and maintain the best internet retail website in America," said Vice President of eCommerce Adam Ray. "We took our old video library and significantly improved it. One of the new features allows Customers the ability to view all videos in full screen HD, bringing us one step closer to our vision."
The new library also gives Customers the ability to search for videos by name, rate them, and sort them by Most Recent, Most Viewed, and Top Rated. From personal interviews with Larry Potterfield to clips on Firearm Safety, Gunsmithing projects and Reloading tips, this collection of videos offers something for every MidwayUSA Customer.
"Customer Satisfaction has always been our #1 company goal at MidwayUSA," said Potterfield. "One of our Customers' Key Requirements is having a fast and feature-rich website, something this new video library helps us offer. We constantly listen to our Customers and measure their satisfaction, something not a lot of companies in our industry do, so I'm happy to make improvements that directly benefit our Customers."
Contact:
MidwayUSA Public Relations
pr@midwayusa.com