MidwayUSA Attends the 2012 Safari Club International Show as a Corporate Sponsor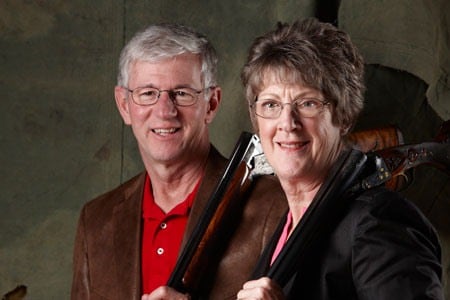 by MidwayUSA

Columbia, MO -
"Without organizations like SCI to play an important role in effective conservation efforts, our children and grandchildren won't be able to enjoy hunting and shooting sports," says Larry Potterfield, Founder and CEO of MidwayUSA. "As hunters and conservationists, [my wife] Brenda and I believe it's our duty to support these organizations that help support our future way of life."
Larry Potterfield will be busy during the show meeting customers on Friday, February 3rd at 2:00pm at the SCI Membership Booth #3621, along with Bill Moritz, Executive Director of SCI. Larry will also be speaking at the show's evening events on Friday, February 3rd.
"MidwayUSA has an amazing conservation ethic and a dedication to bringing more young hunters to our sport," said SCI President Kevin Anderson. "By joining together at the SCI Annual Hunters' Convention this year, we will be bringing the highest quality hunting event to both American and international sportsmen and women. I am very proud to have MidwayUSA join SCI to be First for Hunters!"
With over one million square feet of booths and exhibits, six continents will be representing some of the guides and outfitters in the industry. Not only will show-goers get to see some of the best outdoor products in the industry, they will also have the chance to see special performances from country music artists Trace Adkins, Martina McBride and many more! Show sponsors expect over 20,000 people to come to the Mandalay Bay Resort "in the name of conservation". Will you be one of them?
For more information about SCI, please visit their website or call 520-620-1220.
Contact:
MidwayUSA Public Relations
pr@midwayusa.com