MidwayUSA Brings on 9-Hole Reviews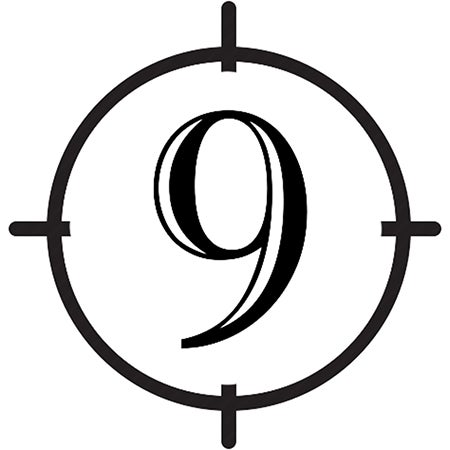 by MidwayUSA

Columbia, MO -

MidwayUSA is pleased to announce 9-Hole Reviews as the latest addition to their roster of brand ambassadors. 9-Hole Reviews, comprised of Henry Chan and Josh Mazzola, joins a growing sponsorship list of accomplished shooters, hunters, and fishermen, including Banana Ballistics, Scott Linden, Outdoors Allie, Magic Prepper, Jared Mills, Midwest Whitetail, Mark Rose, Brandon Palaniuk, and more.
"Both Henry and I have placed more orders than we can remember with MidwayUSA over the years," said Mazzola. "MidwayUSA's wide range of products and fast shipping has allowed for a consistent and dependable experience for us as Customers for more than a decade. When the opportunity presented itself to become part of that team, we knew we couldn't pass it up."
"Josh and I learned to shoot in Texas when we were in college in the mid-2000s, and MidwayUSA accompanied us every step of our journey in learning the art," said Chan. "Whether it was our first shooting mat or high-end optics, we've always found useful things on midwayusa.com that we need on the range. In many ways, this is a fantastic opportunity to continue the larger mission of sharing relevant information on shooting techniques and firearms worldwide and to work with the MidwayUSA Customer base just like us."
In 2017, Henry and Josh started 9-Hole Reviews, a show dedicated to understanding the history, development, and modern implementation of various firearms and equipment. 9-Hole Reviews combines the diverse backgrounds of the two co-hosts to bring unique discussions on firearms performance and their historical significance. 9-Hole Reviews is perhaps best known for its "Practical Accuracy" series, where Henry and Josh shoot a collection of historical and modern firearms to extended distances for a score. However, the two hosts also work on high-production-value documentary projects showcasing many interesting historical and sporting firearms.
"Henry and Josh have extensive experience in a variety of shooting disciplines and in-depth expertise in firearm form and function," said Adam Augustine, VP of eCommerce. "I'm excited to have 9-Hole Reviews on the MidwayUSA team and to bring their unique perspective on shooting to our Customers."
For more about 9-Hole Reviews, please visit the Brand Ambassador page on midwayusa.com: https://www.midwayusa.com/brand-ambassadors/9-hole-reviews
About MidwayUSA
Both country kids from Missouri, Larry and Brenda Potterfield turned their passion for shooting sports into a career by opening a small gun shop in 1977 that would eventually become MidwayUSA (http://www.midwayusa.com). They instilled family values like honesty, integrity, and respect for others into the business and strive to maintain this culture with each Employee added to their growing team. For over 45 years, MidwayUSA has maintained an unyielding focus on Customer Satisfaction and continues to offerJUST ABOUT EVERYTHING®for Shooting, Hunting and the Outdoors.
For more information on MidwayUSA, visit their website (http://www.midwayusa.com), find them on Facebook (http://www.facebook.com/OfficialMidwayUSA), or follow them on Twitter (http://twitter.com/midwayusa).
Contact:
MidwayUSA Public Relations