MidwayUSA Brings on Jared Mills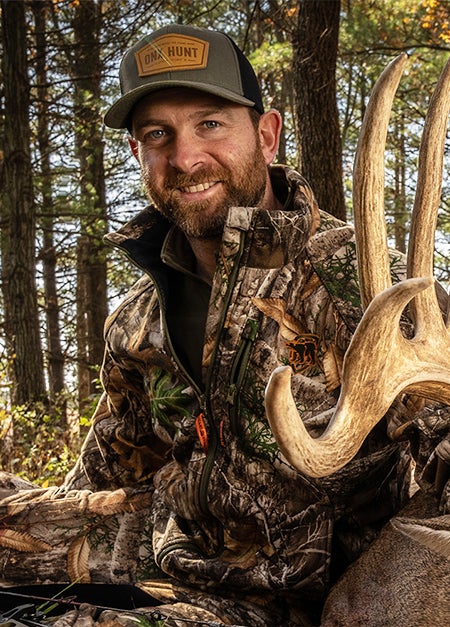 by MidwayUSA

Columbia, MO -

MidwayUSA is pleased to announce Jared Mills as the latest addition to their roster of brand ambassadors. He joins a growing sponsorship list of accomplished shooters, hunters and fishermen, including Banana Ballistics, Scott Linden, Outdoors Allie, Magic Prepper, Midwest Whitetail, Mark Rose, Brandon Palaniuk, and more.
"Having formed a partnership with MidwayUSA in my previous career, I knew I wanted to find a way to continue working with them in my new position as well," said Jared. "From an operational standpoint, I'm not sure I've come across a better company in this entire industry. I'm proud to partner with MidwayUSA and excited to help grow their presence among bowhunters, outdoorsmen, and women."
Jared has been bowhunting for over 20 years, filming and sharing his endeavors for nearly as long. Jared is consumed by the challenge and chase and wants to tell those stories through the lens of the camera as best as possible. His long-term goal in the industry is to have a positive influence on new and veteran hunters alike and hopes that his shared experiences will help shape the future of the sport.
"Everyone at MidwayUSA is excited that we'll be partnering with Jared in his new endeavor," said Adam Augustine, VP of eCommerce. "With his passion for the outdoors, combined with his incredible cinematography skills and knowledge of our industry, our Customers are going to love everything Jared brings to the table."
For more about Jared Mills, please visit the Brand Ambassador page on midwayusa.com: https://www.midwayusa.com/brand-ambassadors/jared-mills
About MidwayUSA
Both country kids from Missouri, Larry and Brenda Potterfield turned their passion for shooting sports into a career by opening a small gun shop in 1977 that would eventually become MidwayUSA (http://www.midwayusa.com). They instilled family values like honesty, integrity, and respect for others into the business and strive to maintain this culture with each Employee added to their growing team. For over 45 years, MidwayUSA has maintained an unyielding focus on Customer Satisfaction and continues to offer JUST ABOUT EVERYTHING® for Shooting, Hunting and the Outdoors.
For more information on MidwayUSA, visit their website (http://www.midwayusa.com), find them on Facebook (http://www.facebook.com/OfficialMidwayUSA), or follow them on Twitter (http://twitter.com/midwayusa).
Contact:
MidwayUSA Public Relations