MidwayUSA Brings on Magic Prepper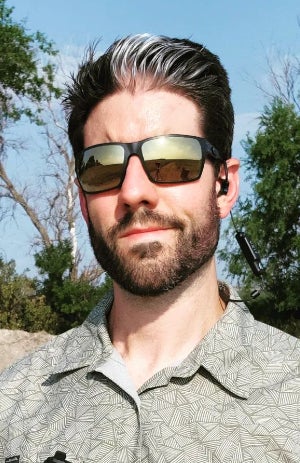 by MidwayUSA

Columbia, MO -

MidwayUSA is pleased to announce Magic Prepper as the latest addition to their roster of brand ambassadors. He joins a growing sponsorship list of accomplished shooters, hunters, and outdoors men and women including Scott Linden, Outdoors Allie, Midwest Whitetail, Mark Rose, Brandon Lester, Zack Birge, Brandon Palaniuk and more.
"Being raised in hurricane country, preparedness was an annual part of life," said Magic Prepper. "However, as I matured, I realized that natural disasters were not the only threat to my survival. Whether it's long-term storage food, self-defense equipment, survival gear or even something as simple as quality footwear, MidwayUSA covers a lot of our preparedness needs. And their support helps me share ideas and information with others within our community!"
Magic Prepper provides the preparedness community with information surrounding the concept of surviving a variety of disaster scenarios. Research driven topical discussions, survival gear testing, food storage and firearms evaluation are some of the topics he covers, the overarching theme of discussion being how to survive a cataclysmic event as well as thrive in the aftermath. As an American patriot and avid 2nd Amendment supporter, Magic Prepper believes all Americans have a responsibility to families, friends, and communities to prepare for whatever challenges may come in the future, as well as to maintain freedoms and safety thereafter.
"Magic Prepper is a go-to source of information on a wide variety of topics, from shooting to selecting the best freeze-dried food," said Adam Augustine, VP of eCommerce. "Preparing for a week in the field takes a lot of the same knowledge as preparing for disaster and I'm excited to have Magic Prepper available to share that knowledge with our Customers."
For more about Magic Prepper, please visit his Brand Ambassador page on midwayusa.com: https://www.midwayusa.com/brand-ambassadors/magic-prepper
About MidwayUSA
Both country kids from Missouri, Larry and Brenda Potterfield turned their passion for shooting sports into a career by opening a small gun shop in 1977 that would eventually become MidwayUSA (http://www.midwayusa.com). They instilled family values like honesty, integrity, and respect for others into the business, and strive to maintain this culture with each Employee added to their growing team. For over 45 years, MidwayUSA has maintained an unyielding focus on Customer Satisfaction and continues to offer JUST ABOUT EVERYTHING® for Shooting, Hunting and the Outdoors.
For more information on MidwayUSA, visit their website (http://www.midwayusa.com), find them on Facebook (http://www.facebook.com/OfficialMidwayUSA), or follow them on Twitter (http://twitter.com/midwayusa).
Contact:
MidwayUSA Public Relations