MidwayUSA Brings on Outdoors Allie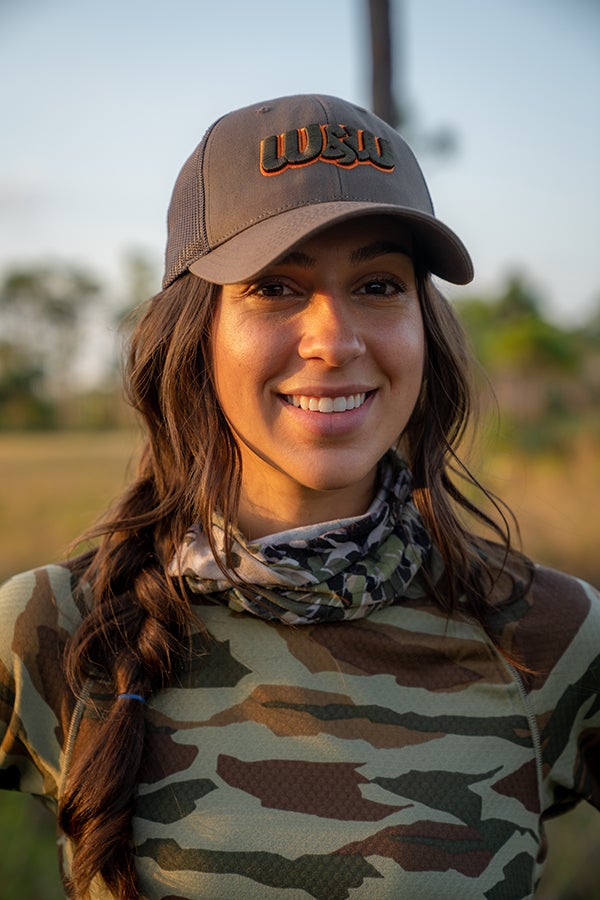 by MidwayUSA

Columbia, MO -

MidwayUSA is pleased to announce Outdoors Allie as the latest addition to their roster of brand ambassadors. She joins a growing sponsorship list of accomplished hunters and fisherman including Scott Linden, Midwest Whitetail, Mark Rose, Brandon Lester, Zack Birge, Brandon Palaniuk and more.
"This partnership is full circle for me because I've been a fan of Larry Potterfield and MidwayUSA since my journey into the outdoors began," said Allie. "In fact, I learned how to properly mount a rifle scope thanks to a video that Larry created over a decade ago. MidwayUSA shares my passion for the outdoors, and I'm thrilled to work together to inspire and grow the next generation of outdoor enthusiasts."
Allie D'Andrea, commonly known as "Outdoors Allie'" is a hunter, public lands advocate, and wildlife conservationist. She started documenting and sharing her outdoor adventures on social media in 2015 through the Outdoors Allie channel to connect with like-minded folks who hunt for their food, and care deeply for wildlife and public land conservation. She is also a co-founder of Artemis, a sportswomen conservation group. On her Facebook, YouTube, and Instagram channels, she shares her hunting, fishing, backpacking adventures, wild game recipes and more.
"There are a ton of Outdoors Allie fans here at the office and, of course, amongst our Customers," said Adam Augustine, VP eCommerce. "I'm excited to have her representing MidwayUSA, and producing engaging, high-quality content for our Customers."
For more about Outdoors Allie, please visit her Brand Ambassador page on midwayusa.com: https://www.midwayusa.com/brand-ambassadors/outdoors-allie
About MidwayUSA
Both country kids from Missouri, Larry and Brenda Potterfield turned their passion for shooting sports into a career by opening a small gun shop in 1977 that would eventually become MidwayUSA (http://www.midwayusa.com). They instilled family values like honesty, integrity, and respect for others into the business, and strive to maintain this culture with each Employee added to their growing team. For over 45 years, MidwayUSA has maintained an unyielding focus on Customer Satisfaction and continues to offer JUST ABOUT EVERYTHING® for Shooting, Hunting and the Outdoors.
For more information on MidwayUSA, visit their website (http://www.midwayusa.com), find them on Facebook (http://www.facebook.com/OfficialMidwayUSA), or follow them on Twitter (http://twitter.com/midwayusa).
Contact:
MidwayUSA Public Relations