MidwayUSA Brings on Scott Linden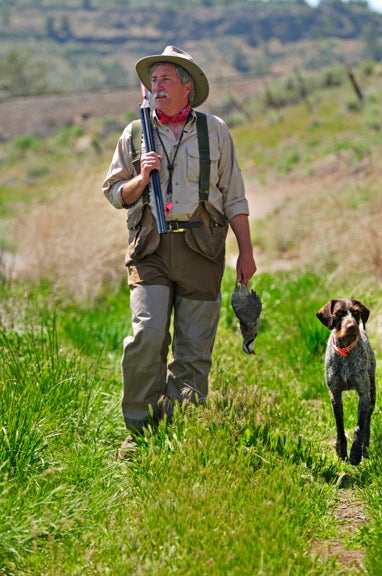 by MidwayUSA

Columbia, MO -

MidwayUSA is pleased to announce Scott Linden as the latest addition to their roster of brand ambassadors. He joins a growing sponsorship list of accomplished hunters and fisherman including Midwest Whitetail, Mark Rose, Brandon Lester, Brandon Palaniuk and more.
"As a former educator, I'm always looking for more ways to teach, to help bird hunters and dog owners," said Scott. "Thanks to MidwayUSA's commitment to this community, humans will be better dog handlers and dogs will be better hunters. Win-win!"
Scott Linden is the host and creator of Wingshooting USA, the most-watched upland bird hunting TV show in the country. Author of three books and countless magazine articles, Scott creates an ongoing series of informational videos under the Upland Nation moniker, as well as the Upland Nation podcast available on all podcast distribution platforms. As a part of Scott's partnership with MidwayUSA, he will be providing in-depth content for both the new and experienced sporting dog owner, full of valuable tips and advice to help ensure you'll become a better shooter, dog owner and upland hunter.
"There is almost no one in the sporting dog world that has as much experience and as impeccable a reputation as Scott Linden, "said Adam Augustine, VP of eCommerce at MidwayUSA. "As a sporting dog handler myself, I'm very excited that Scott will be representing MidwayUSA and helping our Customers improve their time in the field with their four-legged hunting buddies."
Check Scott's page regularly to see his latest videos and articles. https://www.midwayusa.com/brand-ambassadors/scott-linden
About MidwayUSA
Both country kids from Missouri, Larry and Brenda Potterfield turned their passion for shooting sports into a career by opening a small gun shop in 1977 that would eventually become MidwayUSA (http://www.midwayusa.com). They instilled family values like honesty, integrity, and respect for others into the business, and strive to maintain this culture with each Employee added to their growing team. For over 45 years, MidwayUSA has maintained an unyielding focus on Customer Satisfaction and continues to offer JUST ABOUT EVERYTHING® for Shooting, Hunting and the Outdoors.
For more information on MidwayUSA, visit their website (http://www.midwayusa.com), find them on Facebook (http://www.facebook.com/OfficialMidwayUSA), or follow them on Twitter (http://twitter.com/midwayusa).
Contact:
MidwayUSA Public Relations